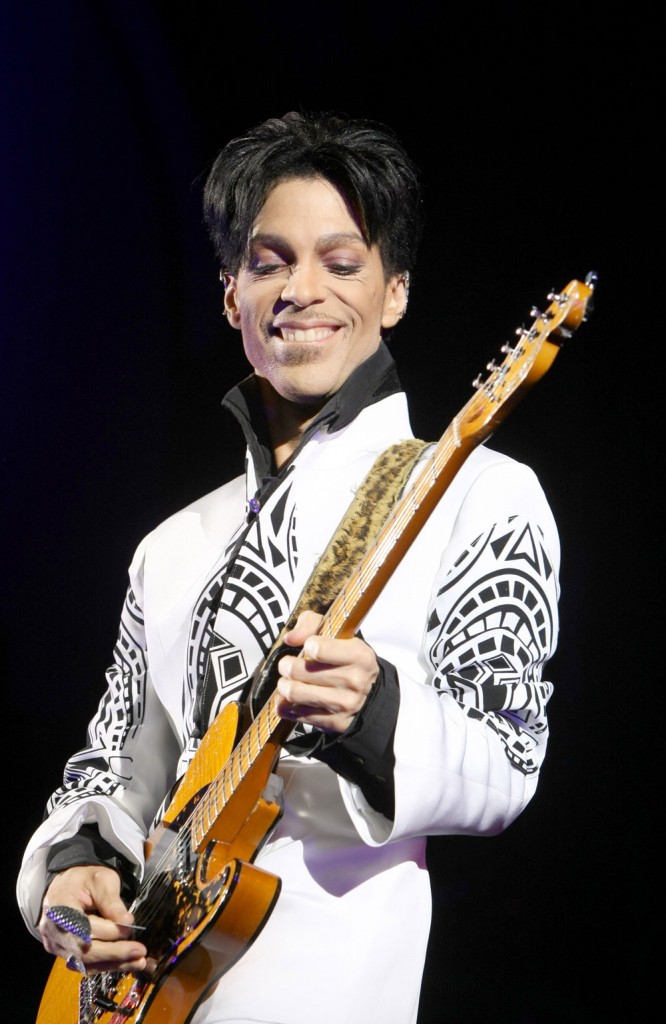 British paper The Mirror has a fascinating interview with pop star Prince. Prince is a devout Jehovah's Witness and a committed vegan. The journalist spends an evening at Prince's mansion and it's like he's an anthropologist researching the lifestyle of eccentric filthy rich musicians. I guess the takeaway from this story is the fact that Prince will release his new CD, 20TEN, for free but only in The Mirror this Saturday. It sounds like the CD will both be available to subscribers and to purchasers in shops. It's sure to sell out quicker than people can get their hands on it.
In the interview, Prince goes on about the Internet cutting into his profits and being "over." I would snark that it's Prince that's over, not the Internet, but of course that's not true. He makes incredible music and has a large fanbase. His wacky but mysterious persona works for him. It doesn't help his cause at all to strongarm YouTube users for posting videos of their babies dancing to his songs.
He explains that he decided the album will be released in CD format only in the Mirror. There'll be no downloads anywhere in the world because of his ongoing battles against internet abuses.

Unlike most other rock stars, he has banned YouTube and iTunes from using any of his music and has even closed down his own official website.

He says: "The internet's completely over. I don't see why I should give my new music to iTunes or anyone else. They won't pay me an advance for it and then they get angry when they can't get it.

"The internet's like MTV. At one time MTV was hip and suddenly it became outdated. Anyway, all these computers and digital gadgets are no good.

"They just fill your head with numbers and that can't be good for you."
[From The Mirror]
So what is Prince going to do when the tracks from this CD inevitably get leaked online? I'm sure they're protected against copying, but someone will find a way around that. Did he somehow include tracking information that can pinpoint the exact location or store where the CD originated? I wouldn't be surprised.
The Mirror used to have a video with previews of three of the new songs, but it's since been removed. All I could find was this goofy parody of the Duchess Fergie's scandal along with a clip playing in the background. (That's at :57) I'm sure that will be taken down soon too.
The Internet isn't over, but the old way of distributing music definitely is. Leave it to Prince to find a new way to go old school.
Update: Here's a link to a video with clips of some of the songs. I'm not impressed as they sound very familiar and like Prince's older work.
Prince is shown performing in Paris on 10/12/09, out in Paris on 10/5/09 (credit: Fame Pictures) and at Fashion Week on 10/6/09 (credit: PRPhotos). He's 52!