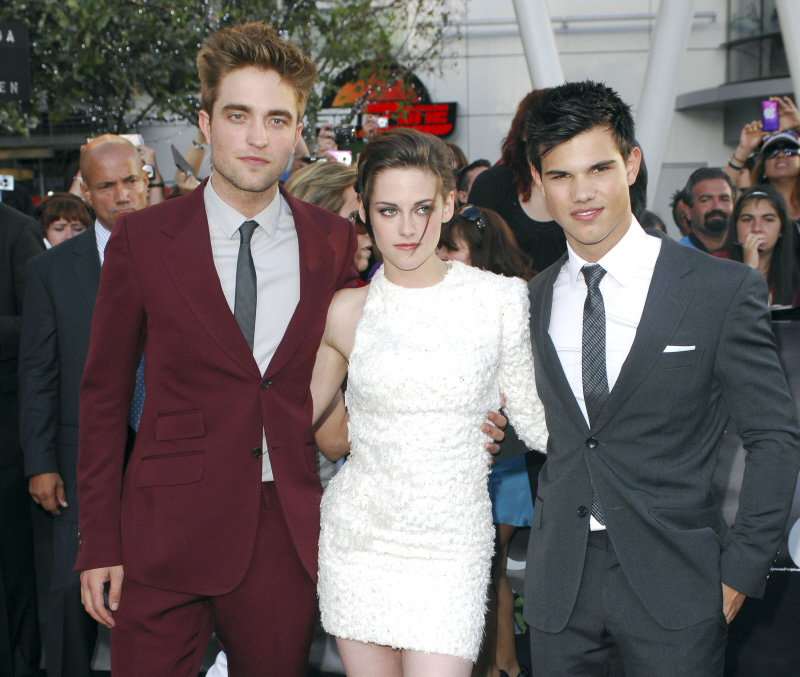 The young actors that make up the unlikely love triangle in the Twilight movies: Robert Pattinson, Kristen Stewart and Taylor Lautner, will be set for life if they manage their money properly. NY Magazine reports that they'll each get $25 million for the last two Twilight Movies, Breaking Dawn parts 1 and 2, plus 7.5% of the gross, which should add around $14 million on top of that. That makes their final take somewhere around $41 million each.
I guess the question is whether they'll manage their fame and fortune as well as the Harry Potter gang. Judging from Kristen Stewart's recent foot-in-mouth press tour I think the answer is "no." She'll soon have enough cash to retire from acting or stick to local productions if she'd rather avoid the pitfalls of fame. As for Pattinson and Lautner, they seem to be doing fine. It would be nice to see these kids go to college and focus on their educations.
As for the paydays of the other cast members, I recently read that Kellan Lutz and Ashley Green will each bank $1.25 million for the last two movies, having lobbied for higher pay. It hardly seems fair compared to the $25 million plus that the stars will take home. The lesser characters in the Twilight movies are replaceable, though, according to filmmaker Summit. They replaced actress Rachelle Lefevre with Bryce Dallas Howard when a independent movie she was making had a 10 day overlap with production. I'm sure that had a chilling effect on salary negotiations.
The latest Twilight installment, Eclipse, is cleaning up at the box office but still hasn't surpassed New Moon. So far it's earned $175.3 million in the U.S. since it's opening last Wednesday and it was on top of the box office this holiday weekend. It's still a few million behind New Moon's six day box office numbers, but I'm sure no one is worried about that.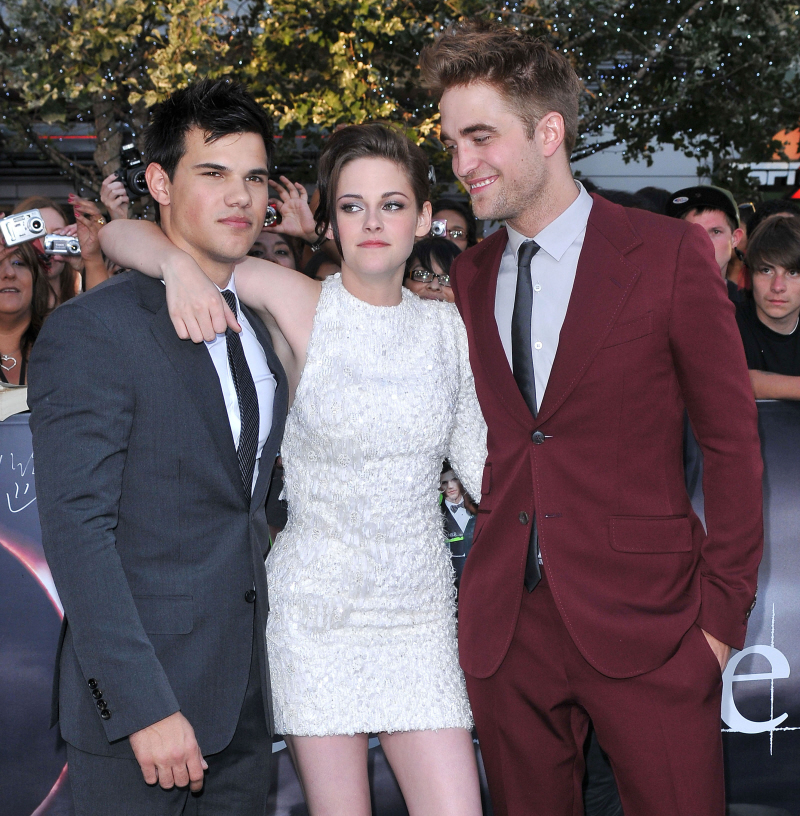 Taylor, Robert and Kristen at the Eclipse premiere on June 24, 2010. Credit: WENN.