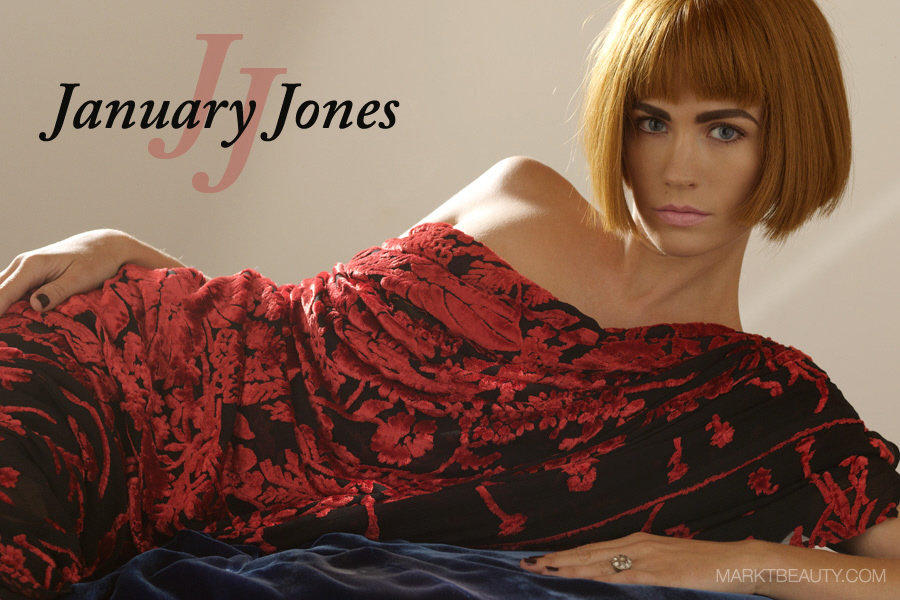 You know what's funny? HuffPo is making a big deal about these Markt Beauty ads/photo shoot because of January Jones' red wig. Uh… it's like they didn't even notice her f-cked up eyebrows? This is the one of the worst professional makeup jobs ever. The full photo shoot is here, on Markt Beauty's website. I have literally no idea what Markt Beauty is about. Is a fashion/style/entertainment site? Is it about selling make up? Are they just trying to promote eyebrow diversity? I looked at the damn thing and I still can't tell.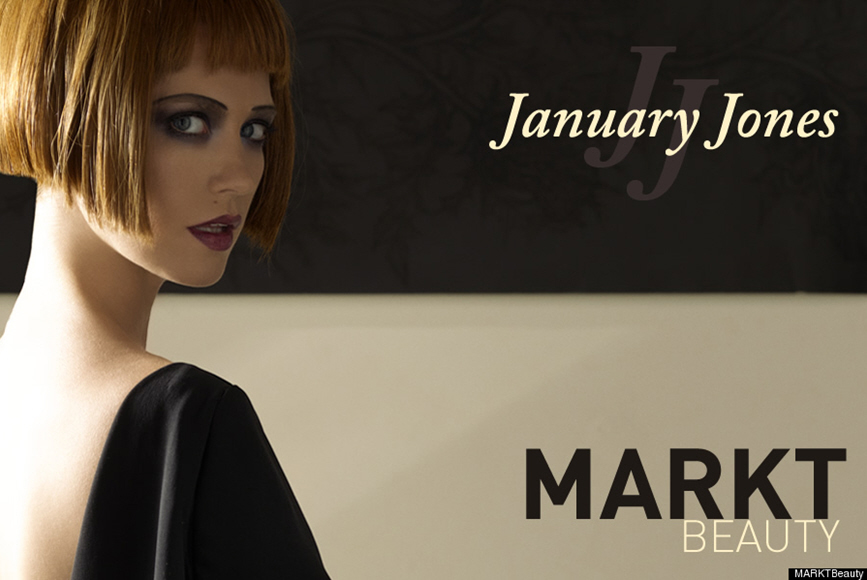 Just think… this is the face of a woman who likely boned Bobby Flay. Ew… poor January. She's so pretty, such a classic beauty. Why do this?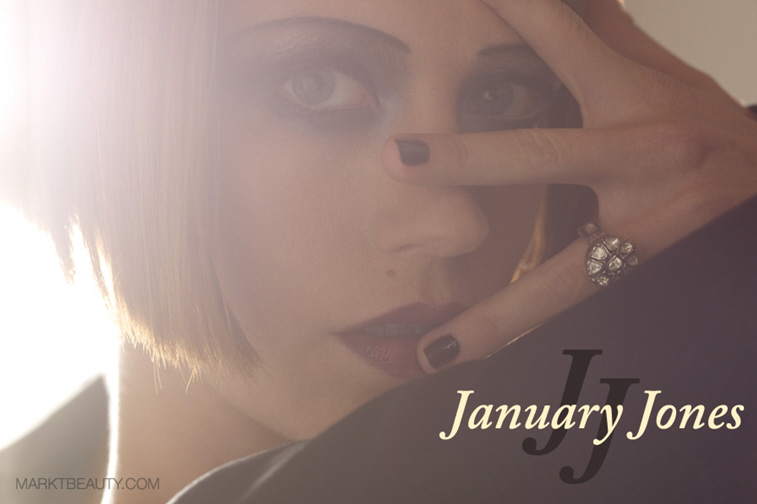 I know this is a horrible stereotype, but when I look at this photo below, I really feel strongly that Markt Beauty is a German site. Right? I mean, this is a stereotypical German look, in my opinion. This isn't about "Oh, eyebrows are in this season!" Once again, I'm reminded of Maggie Simpson's baby-nemesis from The Simpsons. With the brows. Yikes.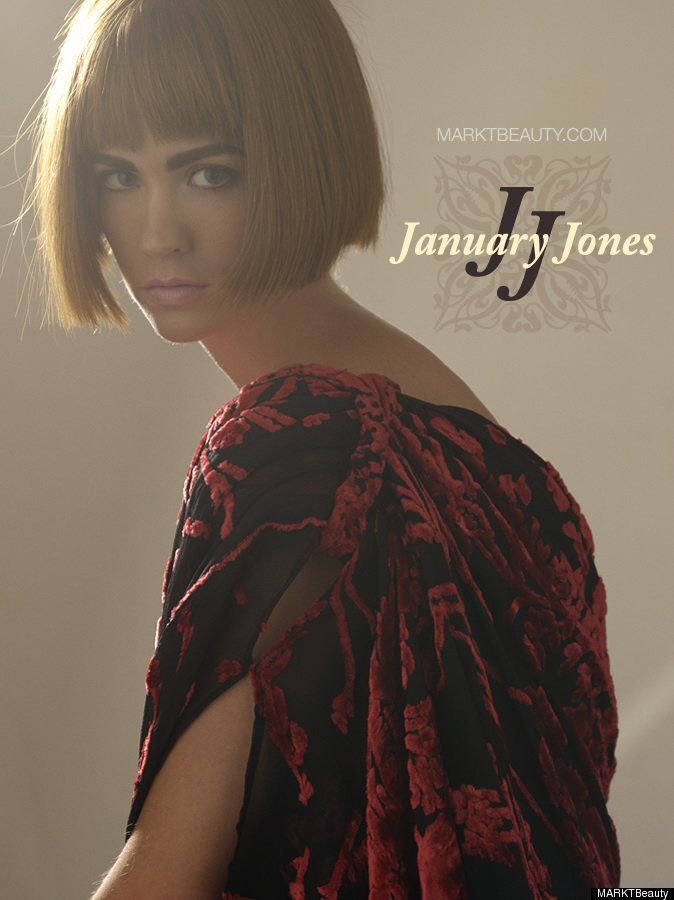 Oh, if January's stuff wasn't bad enough, you should totally look at Jessica Biel's photos from last month. Here's one little preview of how they f-cked her up: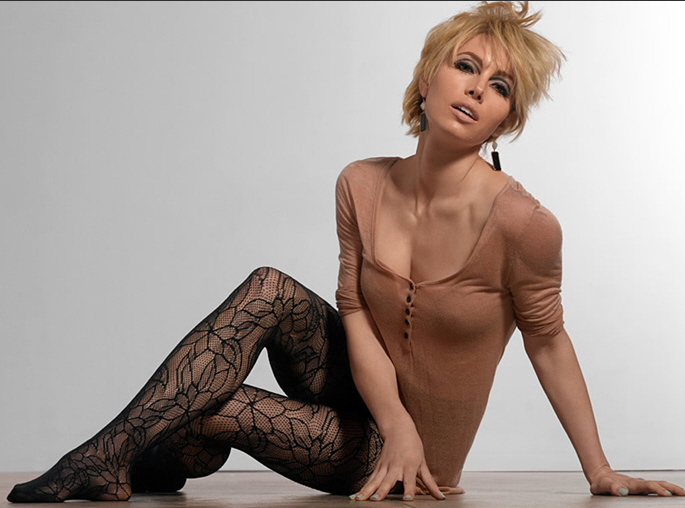 Ha!
Ads courtesy of Markt Beauty.