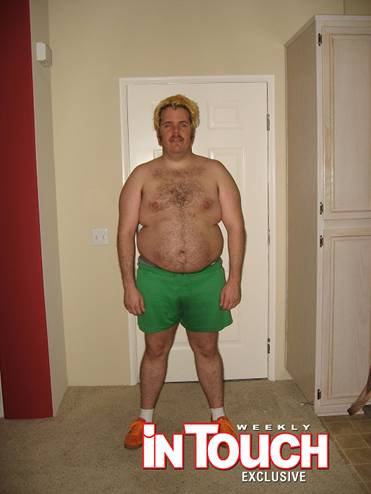 Controversial gossip blogger Perez Hilton has scored an article in In Touch weekly highlighting his weight loss. Perez first lost weight in the summer of 2008 but it's somehow still noteworthy. He tells In Touch about his fitness regime and how the super fit celebrities provide motivatation to keep the weight off.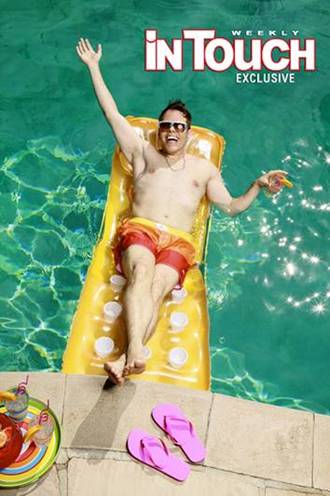 Hollywood blogger Perez Hilton has made a career out of poking fun at celebrities, but says he could no longer exclude himself from the finger pointing when he ballooned up to 248 pounds two years ago. Perez, whose real name is Mario Lavandeira, says he was so ashamed of his body, he took a long, hard look in the mirror and vowed to make a change. And now, committed to staying active seven days a week and sticking to a healthy diet, he has shed 61 pounds and transformed his life. Here, Perez, 32, exclusively tells In Touch how he lost the weight — and why he won't stop until he has a six-pack!

When did you decide that you needed to drop the pounds?
I began my journey toward leading a healthier life in January 2008. Looking at those before pictures, I'm horrified that I let myself get to that place. It was not healthy and it was not pretty.

How did you start the process to get where you are today?
I did it slowly. I began by just eating healthy, and a month later, I started to incorporate a little bit of exercise — just walking for about 30 minutes a day — and then I became motivated to do more and more.

So what's your current exercise routine?
I have two trainers who I work out with in the gym Mondays through Thursdays. On Fridays and Saturdays I do Pilates, Sundays I do yoga, and I also do spinning.

Is there a celeb whose body inspires you to work out?
David Beckham and Zac Efron. Zac looks amazing — I want abs like that!

For Perez's full exclusive interview and more about his healthy new lifestyle, pick up the latest copy of In Touch, on newsstands this week.
[From In Touch Weekly, received via e-mail]
For all the reasons to hate on Perez, I can't bash him for eating too many carbs. I just don't have it in me to make fun of people for getting heavy. (Cult member Kirstie Alley excepted.) Good for him for losing weight and getting healthy. The guy used to work out of a coffee shop and down muffins all day. No wonder he got big. Plus, he's just as unattractive when he's thin. He lost the weight but his appearance will always be secondary to his defensive brand of mean snark.
I was recently watching a video on Radar Online featuring actresses interviewed at a Reebok-sponsored fitness house or something. It included actresses Rosario Dawson, Emmy Rossum and Lindsay Price giving fitness tips. They recommended taking group classes, making sure to wear a sports bra and drinking a lot of water. My favorite quote was from Lindsay Price (of the sadly canceled Eastwick and Lipstick Jungle) who said "I think everyone's trying to find the new diet or the new exciting exercise. To stay fit I think it's just math. You've gotta burn more than you take in." It's simple really but getting it done can be complicated. (I've been using the free FitDay.com to count calories along with having success with Weight Watchers. Neither are our direct sponsors.)
Who am I kidding, I just wanted to post Perez's shirtless pictures to point and laugh.
Update: here's another higher resolution picture. Thanks to In Touch for sending the story and pics. Credit: Caroline Greyshock.