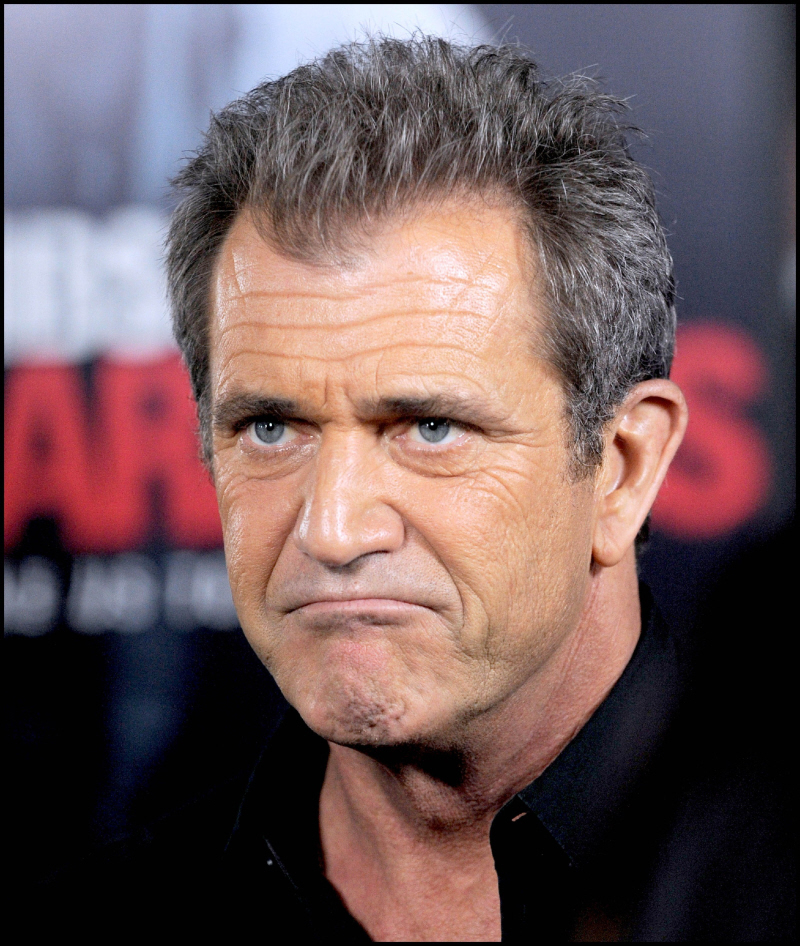 When I told my mom about last week's Mel Gibson story – the one where he told Oksana that "If you get raped by a pack of n-ggers, it will be your fault" – my mom asked, "Is there anyone he hasn't alienated at this point?" And I said: "Yes, I don't think he's said anything about Mexicans yet. So the Latino community might be on his side." Not so much, as it turns out. You know that a hateful bigot who says sh-t about African-Americans and Jews, and threatens to rape and set fire to the mother of their child, not to mention actually beating a woman who "deserved it" – well, you know, that person would eventually hit the trifecta of bigotry: Jews, African-Americans and now Latinos. Yes, there's tape of Mel (according to Radar) using the word "wetbacks" like it's going out of style. Note: it should go out of style.
Mel Gibson has been caught on tape making ANOTHER bigoted remark, this time against Latinos, RadarOnline.com is reporting exclusively. The Oscar-winning director/actor is heard referring to one of his staffers as a "wetback" during a recorded argument with Oksana Grigorieva, the mother of his love child.

RadarOnline.com has heard the tape in which Mel tells Oksana: "I will report her to the f**king people that take f**king money from the wetbacks."

He is referring to turning a worker into immigration authorities, RadarOnline.com has been told. 'Wetbacks' is a disparaging slang term for those of Latino heritage, especially Mexican illegal immigrants in the United States. The slur stems from the fact that illegal Mexicans would sometimes swim to cross into other countries.

RadarOnline.com broke the story Wednesday that the Lethal Weapon star admitted he beat his ex-girlfriend Oksana Grigorieva, while she was holding their baby daughter Lucia.

In the recording, a teary Oksana is heard asking Mel, "What kind of a man is that who would hit a woman when she is holding a child in her hands, hitting her twice in the face? What kind of a man is that?"

The Braveheart star responds: "You know what — you f**king deserved it."

As yet, the actor has not apologized or acknowledged any wrongdoing in these latest hate-fuelled outbursts.
[From Radar]
What's next, Mel? Got something horrible to say about Italians? Those slurs are just as dated and common. How about something horrible against the Irish? Asians? Ooh, I bet there are tapes of him saying something nasty about Asians, you know there is. My guess is that in Mel's racial sh-tlist, Asians are probably the number four most hated, after Jews, African-Americans and Mexicans.
Okay, so with the previous tapes, we've gotten Jesse Jackson and Gloria Allred to make statements. Who will speak for the beleaguered Latino community with this one? Bill Richardson is my guess.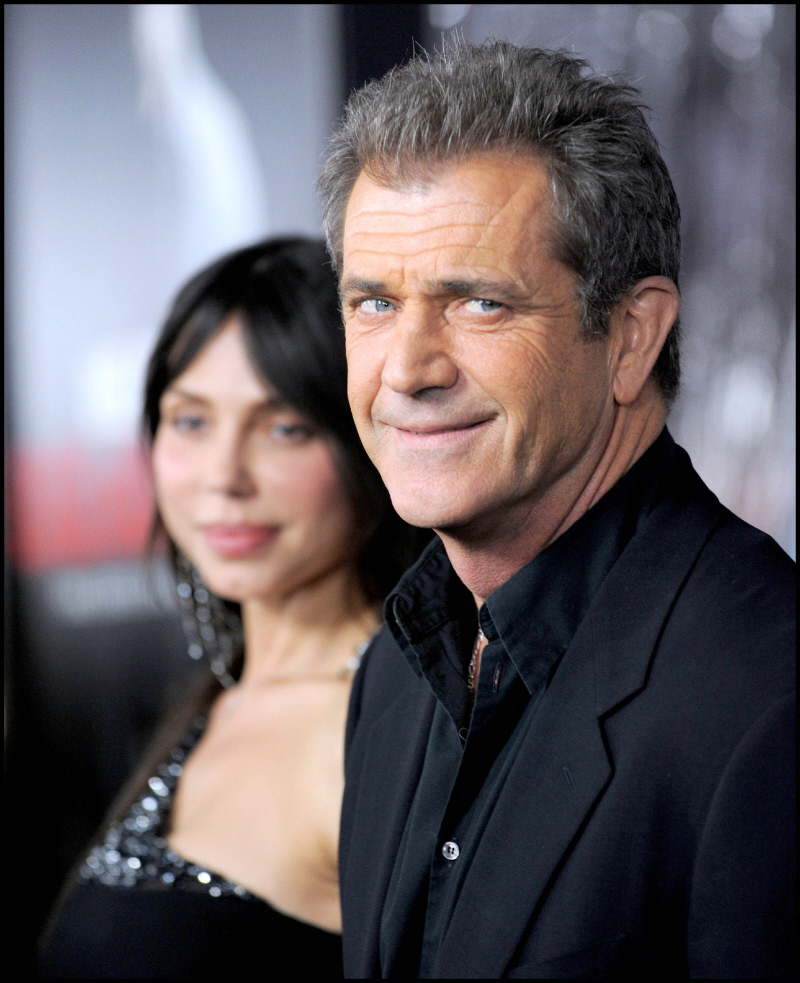 Mel on January 26, 2010. Credit: WENN.