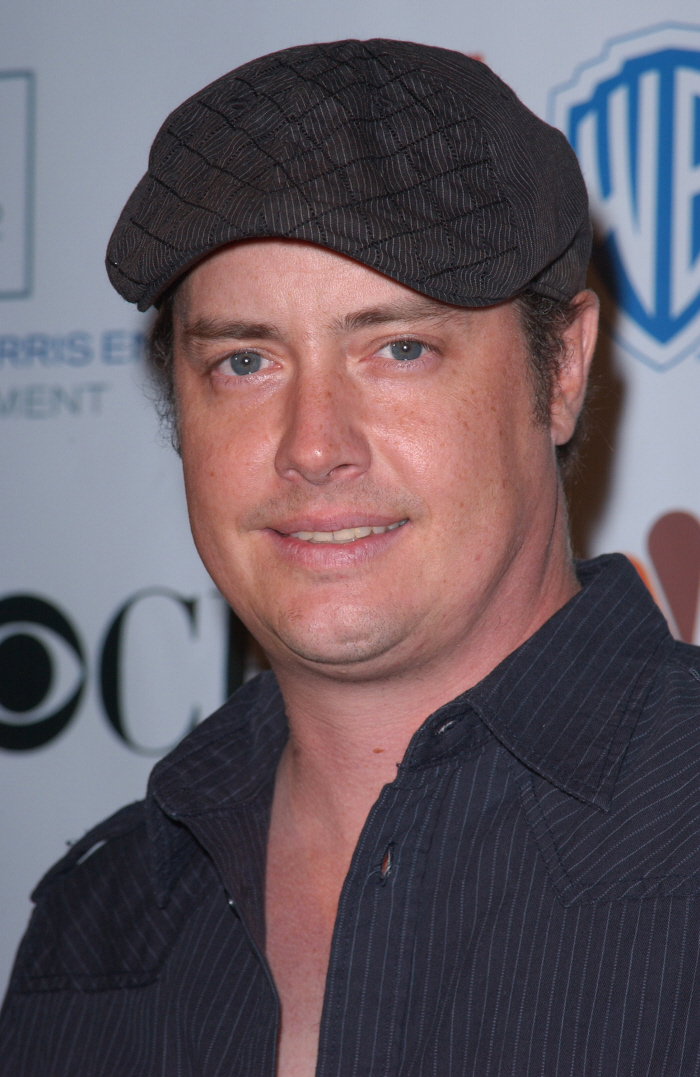 Does anyone else think that former "Pary of Five" actor Jeremy London's story about being kidnapped and forced to drink and smoke crack is the biggest load of crap of all time? Despite huge holes and just plain ridiculous claims, London is sticking to his story – and riding the wave of new attention from the press. Radar Online is reporting that his bizarre tale has earned London a spot on the next season of VH1′s "Celebrity Rehab" – and a $40K payday.
Mallrats star Jeremy London, who was involved in a bizarre kidnapping where he was allegedly forced to smoke drugs, is checking into Celebrity Rehab, RadarOnline.com has learned exclusively.

The 37-year-old has been the subject of sensational headlines since the incident on June 10. He claimed three men held him for hours, drove him around town, made him buy and give out beer and forced him to smoke drugs. RadarOnline.com reported exclusively that the same night he repeatedly and bizarrely tried to climb a tree at a hotel, abandoned his beat-up Land Rover and later tried to slap both his mother and twin brother with a restraining order, but it was denied.

London has a history of drug problems. In September 2009, he entered a rehab center for his addiction to prescription drugs. At the time of his bizarre alleged kidnapping, London was being randomly drug tested after losing custody of his son. His wife is Melissa is also being randomly drug tested.

But in March of this year, he insisted that he was sober. Now it appears that he's fallen off the wagon and is ready to get some help from Dr. Drew Pinsky.

RadarOnline.com has learned exclusively that London will be checking into the Pasadena Recovery Center on either Sunday or Monday. A source close to London confirms, London's wife will be taking Jeremy to the center and will visit him periodically. Melissa has been to rehab twice.

The two have a rocky marriage and have lost custody of their 3-year-old son, Lyrik. Jeremy was living in a rented house with Melissa, until recently when he was kicked out by her landlord.

RadarOnline.com has also learned that London will be paid $40,000 for his TV rehab experience.

Although London starred in Party of Five and 7th Heaven, he has fallen on hard times and the Celebrity Rehab payday will certainly come in handy.

London joins Tila Tequila, Jason Wheeler, Jason "Gummi Bear" Davis, Playboy Playmate Shauna Sand for Celebrity Rehab 4.
I'm conflicted. On the one hand, I'm kind of looking forward to Dr. Drew calling London out on his BS story on national television. Dr. Drew may be a douchey famewhore but he doesn't suffer fools -or bad liars – gladly. On the other, offering an addict 40 grand and a change to be on TV isn't the best motivation for him to clean up his act. How about if London cleans up privately and focuses on getting custody of his son back?
Oh, and I just had to share this ridiculous interview London did with People, in which he claims that his "acting skills" kept him alive.
Jeremy London's alleged abduction by three armed men who then forced him to do drugs seems like a crazy story – and the former Party of Five star knows it.

"If I heard someone saying this, I would probably doubt it as well," London, 37, tells PEOPLE in an exclusive interview.

But he insists it happened, and shares how he survived. "I was acting my way through the whole thing, telling myself, 'Just play like you are one of them,' " he says.

As London tells it, on June 10 several men helped change his flat tire in Palm Springs, Calif., when they pulled a gun on him, drove him around for 12 hours while making him take ecstasy and smoke meth – then stole his car. A 26-year-old man has been arrested in the case.

At the time, London was in Palm Springs visiting his estranged wife, Melissa Cunningham, 39, and the couple's 3-year-old son, Lyrik. As part of his fight to regain partial custody of Lyrik, the actor – a recovering addict – says he's been sober since last September and has been undergoing regular urine tests.

"I haven't tested dirty ever," he says.

But London's family members doubt his story. "After hearing Jeremy's account of his alleged ordeal, it only brings up a million more questions about what really happened," his twin brother Jason tells PEOPLE.
This reminded me of that movie "Team America: World Police" (you know, the one with the puppets?). There's a character named Gary who is a stage actor that is trained to be a CIA agent. He uses his "acting skills" to infiltrate a terrorist organization…with hilarious results. "Great acting skills, Gary!"
I'm making a prediction right now that we will see a tearful confession by Jeremy London on a major news show by the end of the summer in which he admits he faked the entire story. Who's with me?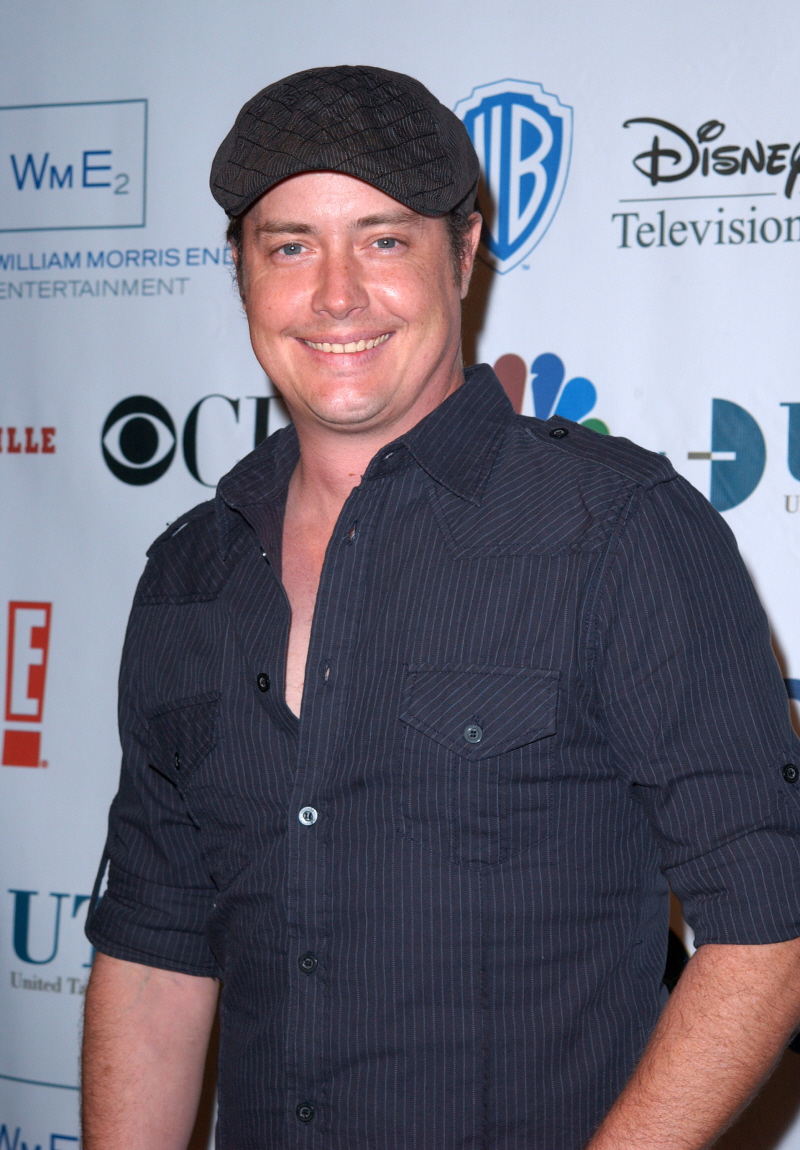 Jeremy on Dec. 3, 2009. Credit: WENN.