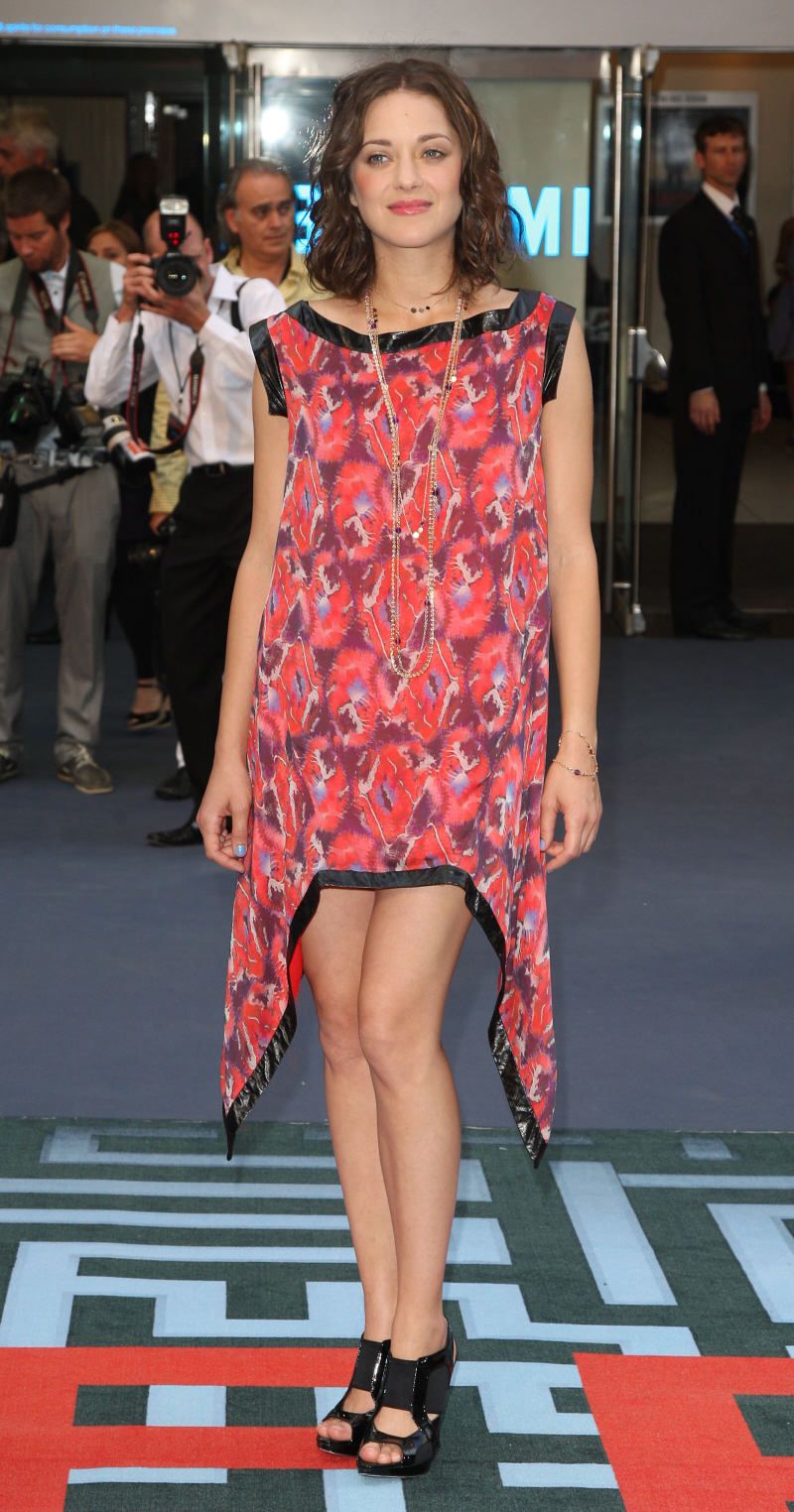 I think quite a bit of Marion Cotillard's beauty, and her style. She's one of those women who can pull off even somewhat strange or unconventional looks just because she has the right attitude. But does she have enough attitude for this dress? Is it just me, or is this winged disaster of a dress totally unflattering and just… ugly? The colors aren't even interesting, it just looks cheap and dated, like a 1970s shower curtain reconfigured into a shapeless dress. What makes it worse is that Marion wore this for the big London premiere of Inception. You'd think she'd want to look great. Not so much.
Leo DiCaprio was looking dashing, as usual. I'm totally with you guys that his face can totally be hit or miss now that he's "filled out". But you can't deny that the man can wear a suit!
Lord, Ellen Page is really petite. But she looks pretty! You can tell that unlike Marion, Ellen doesn't seem to care about fashion or have any inclination to be a fashionista. Ellen always wears black cocktail dresses. It's her red carpet uniform.
How handsome is Ken Watanabe? I love him so much.
And guess who else was at the London premiere? Oh, Peaches Geldof. For no reason other than she's so cool. I have to admit, she didn't look terrible. Floral print plus tattoos – eh.
Header: Marion on July 8, 2010. Credit: WENN.