Dlisted's Michael K got his hands (and other body parts) on the above video of Alex Skarsgard doing something naughty and strange. Much like my Daniel Craig gay fan fiction, this video is turning me on. It's totally budget though – it's not like Alex is doing an audition for some role where he plays a gay party boy who likes to dance and make out with asses. It really seems like Alex was drunk and he and his friends decided to make a funny video.
The guy Alex is dancing with is an English actor and comedian named Rhys Thomas. Rhys does not seem like he's even half-way as into it as Alex. He actually looks like he's fighting the Skargard advance. So now we know – Alex is not hot enough to turn a straight dude gay. We also now know that Alex is a big-time ass-man, and that when he gets drunk, he likes to dance and lick men and wear what seems to be a pair of Capri leggings(?). Well… now we know why Alex is with Kate Bosworth?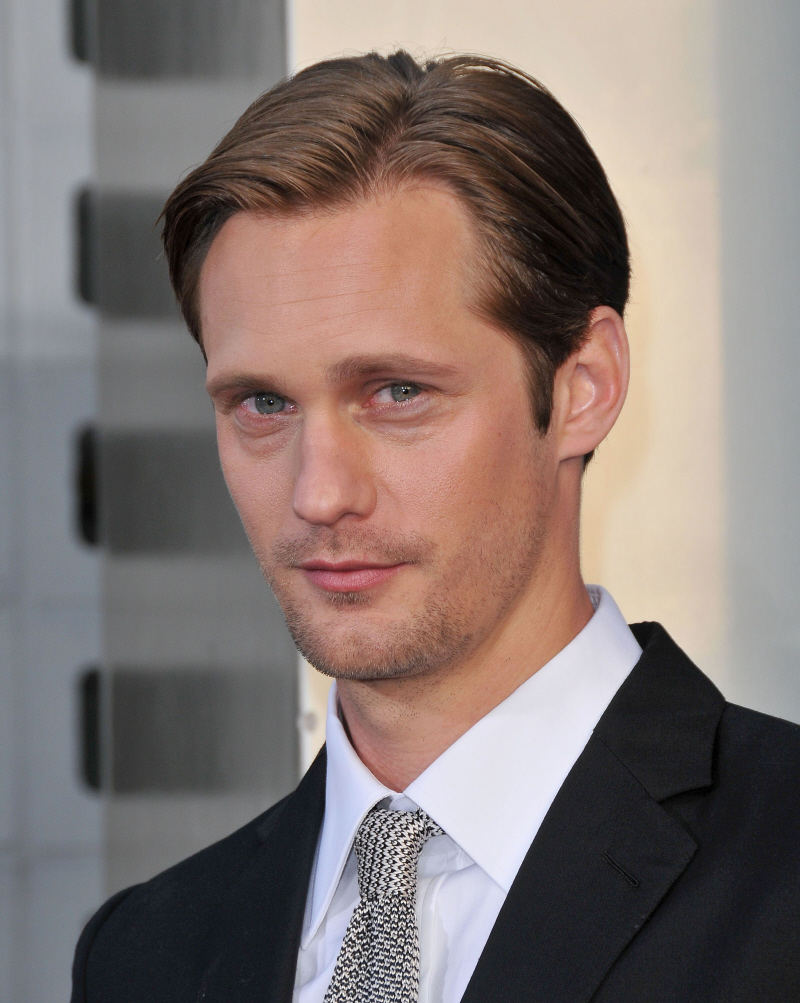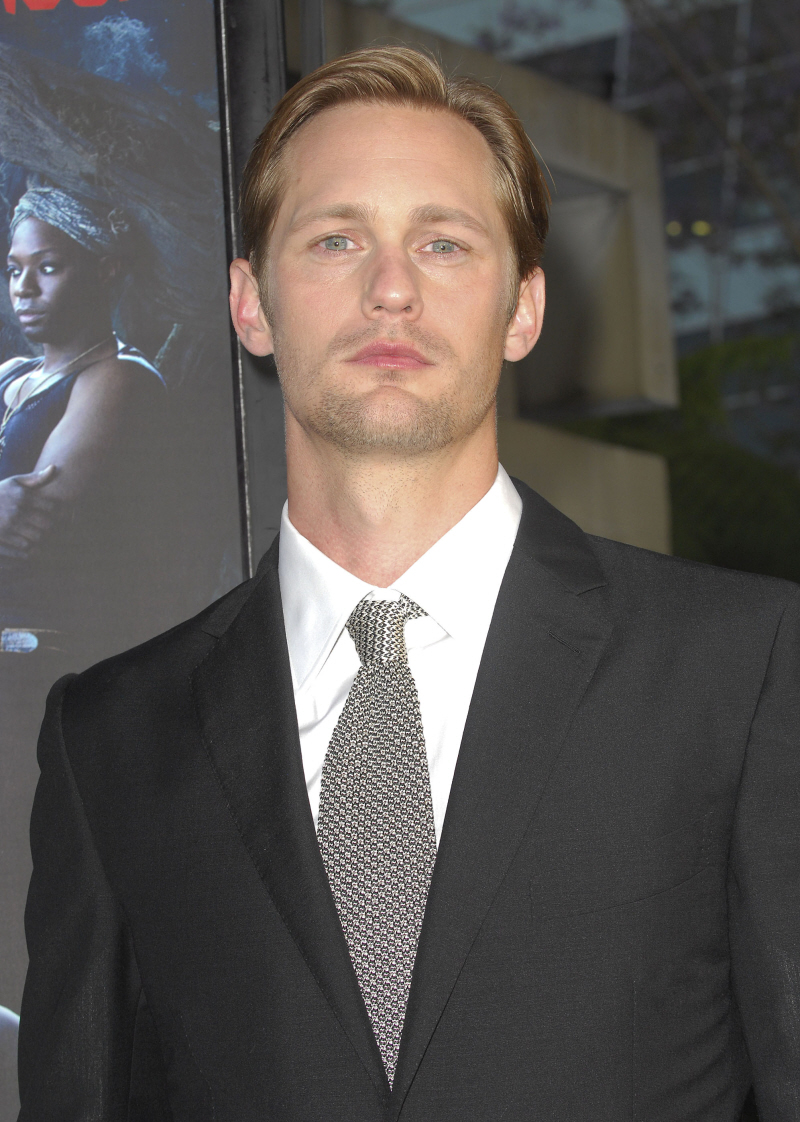 Alex on June 8, 2010. Credit: WENN.