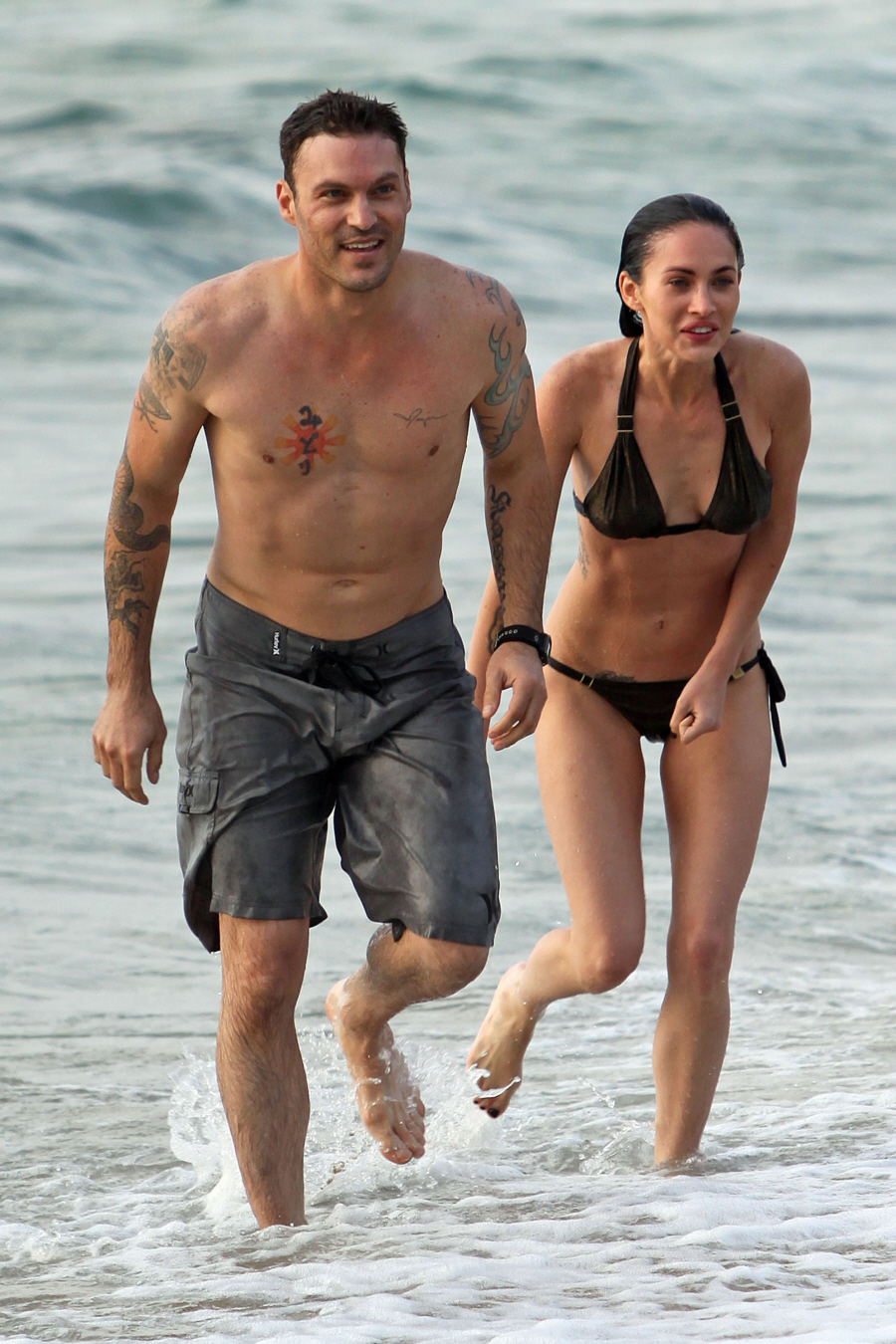 I know the rumor has been floating around for the past few weeks, but Star Magazine has a piece that is making me wonder even more if Megan Fox is pregnant. The Star article starts out as just a recap of Megan and Brian Austin Green's nuptials and honeymoon, with eyewitness testimony like, "No one has ever seen a happier, more tender couple than them." Other people noted that Megan and BAG couldn't keep their hands off of each other. Then this:
Could it be because there's more than just love in the air?

"It's being whispered that they got married because Megan's expecting," a source tells Star.

A friend of Megan admits she's "been trying to get pregnant."

And Brian was spotted lovingly rubbing his wife's belly. "He was really gentle with her, especially when touched her stomach. She was glowing," says the source.
[From Star Magazine, print edition]
Unfortunately, Megan's rep just denied Star's story to Gossip Cop (denial here – the rep just says it's "not true").
Personally, I think it would have been sweet if Megan and BAG were expecting. Now that I know it wasn't a shotgun marriage, I'm back to thinking that Megan married BAG because A) She actually does love him and he puts up with her general idiocy and B) for her career, because she's trying to change her image. For real – I think Megan realizes that her days as just "the hot girl" who just stood around pouting in action films is over. There's a new generation of girls who do that with less attitude than Megan. So her career has to change – she's now the "real" actress, the wife and the step-mother. And it looks like her publicity team is telling her to take it down a notch in interviews, which is probably the biggest help to her image. Megan is now and always has been her own worst enemy. But at least she's not going to be somebody's mother (for now).
Here are some photos of Megan Fox hiding her face and showing her ring in LA yesterday: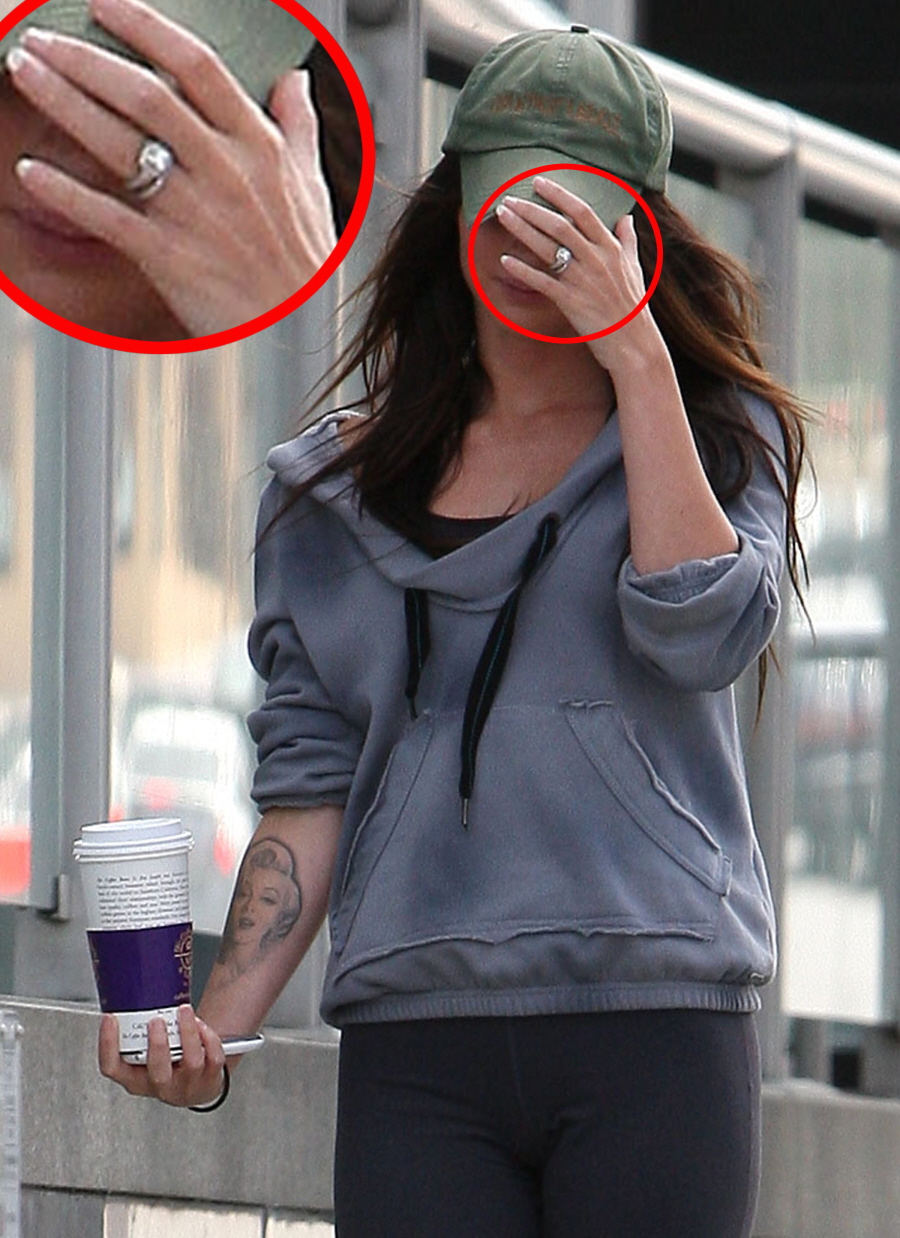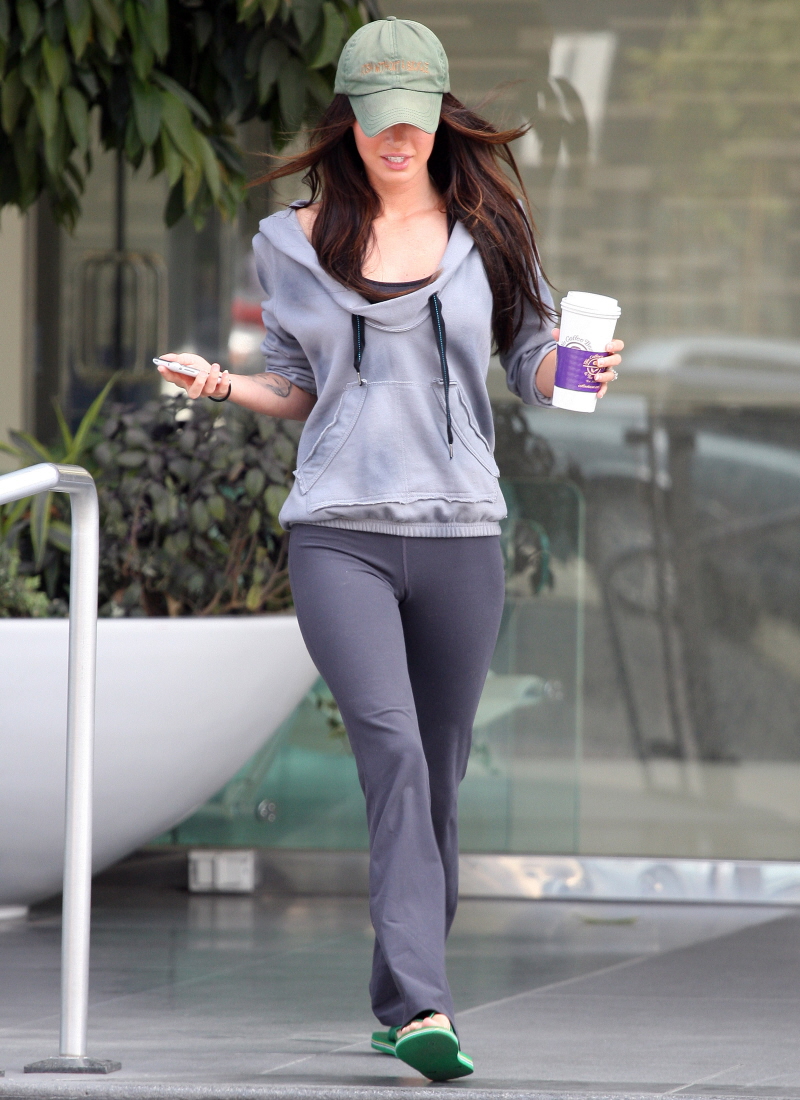 Megan & BAG in Hawaii on May 29, 2010. Credit: Bauer-Griffin. Also, Megan on July 8, 2010. Credit: MAC/Fame.