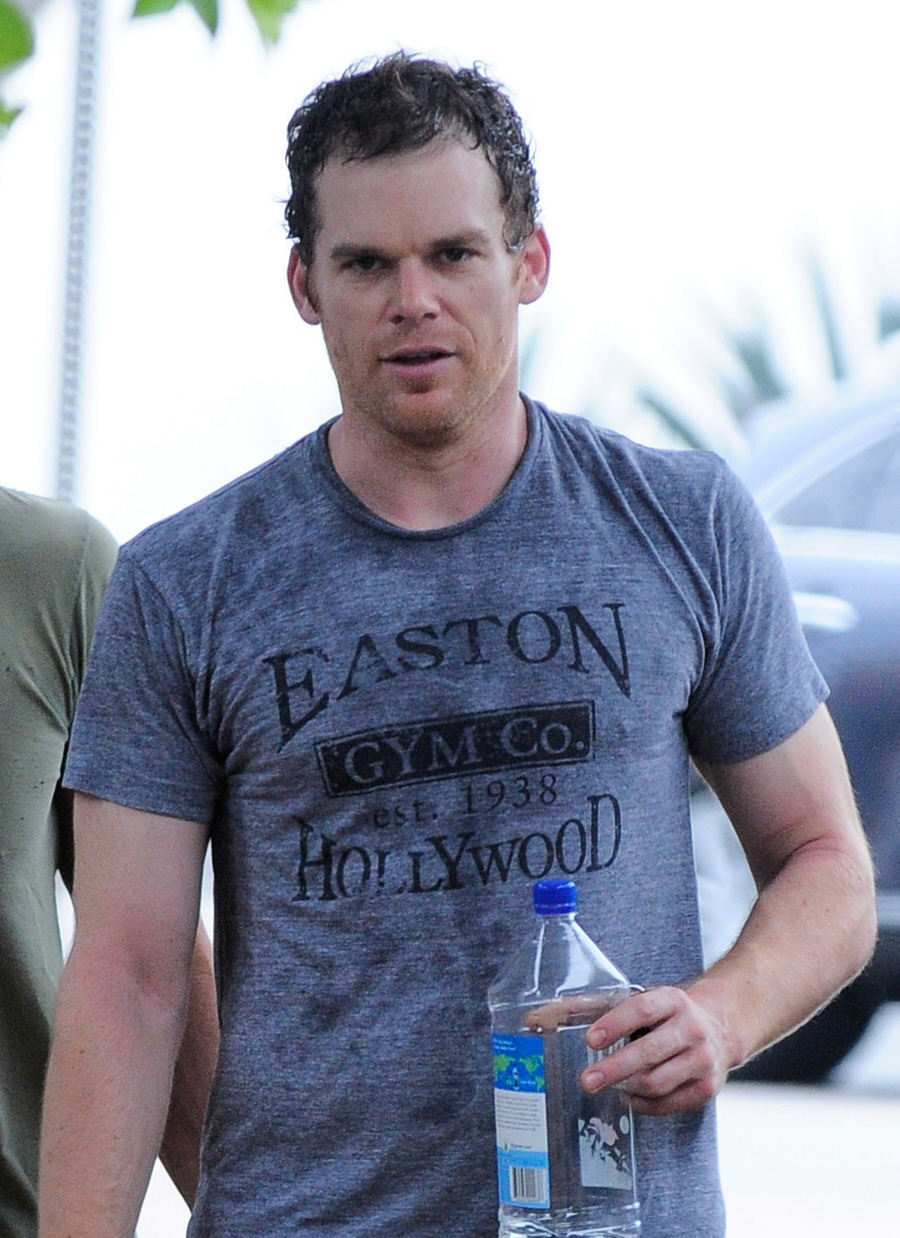 Yesterday, the Emmy nominations came out and everyone was very excited to see that Michael C. Hall got a lead actor nomination, and that Dexter was nominated for Outstanding Drama. Even though I would love to Jon "The Hamm" Hamm pick up the lead actor Emmy, I think Michael has got it in the bag this year. Not only was the past season of Dexter critically acclaimed, but Michael's personal story of overcoming a diagnosis of Hodgkins lymphoma will surely sway many Emmy voters. And NO, I'm not saying Michael will get the Emmy just because he was sick. I'm saying that he's a great actor doing great work, and people love to reward a great actor doing great work who also overcame something harrowing in his personal life. It's the Michael J. Fox thing – Fox was always a lovely, beloved comedic actor, but when he came out and began talking about Parkinson's, he won every award out there.
Anyway, Michael is in remission now, and he's already back to looking much healthier than he did for this past winter's awards season. These are photos of him from yesterday, looking great. Michael also gave some interviews about how he feels about his Emmy nomination:
Michael C. Hall was nominated for the fourth time Thursday for his portrayal of the serial killer we all adore on "Dexter."

Hall, who is known for his soft-spoken and private nature, says he's finally getting used to doing the awards thing. The Showtime series earned 19 nominations in total, including outstanding drama.

"It becomes less overwhelming in terms of the shock to your system, in terms of the red carpet and the flashing photographers," he said. "It's easier to enjoy if you've been before. It's kind of nerve-racking, ultimately."

Asked what Dexter would say if he won, Hall replied: "Take that universe! That would be his voiceover."

On the show being nominated too: "It really makes it so much richer an experience for the show to receive the nomination too. It would be kind of isolating if I were the only one nominated. …Now with Dexter, we don't want to keep him killing people incidentally. And there has been a real evolution in how he executes the code, and he is a little adrift. But I look forward to seeing where he goes from here."
[From The LA Times & Variety]
If all of that isn't good enough news, In Touch Weekly reported last week that Michael and his wife Jennifer Carpenter (she plays Dexter's sister Deb) are ready to start trying for a baby after putting their family plans on hold with Michael's cancer diagnosis. An insider told In Touch (via ICYDK): "They're all set to start trying… Jen is taking prenatal vitamins and reading every book about babies she can get her hands on." Aw. I hope it happens for them. I love them both so much.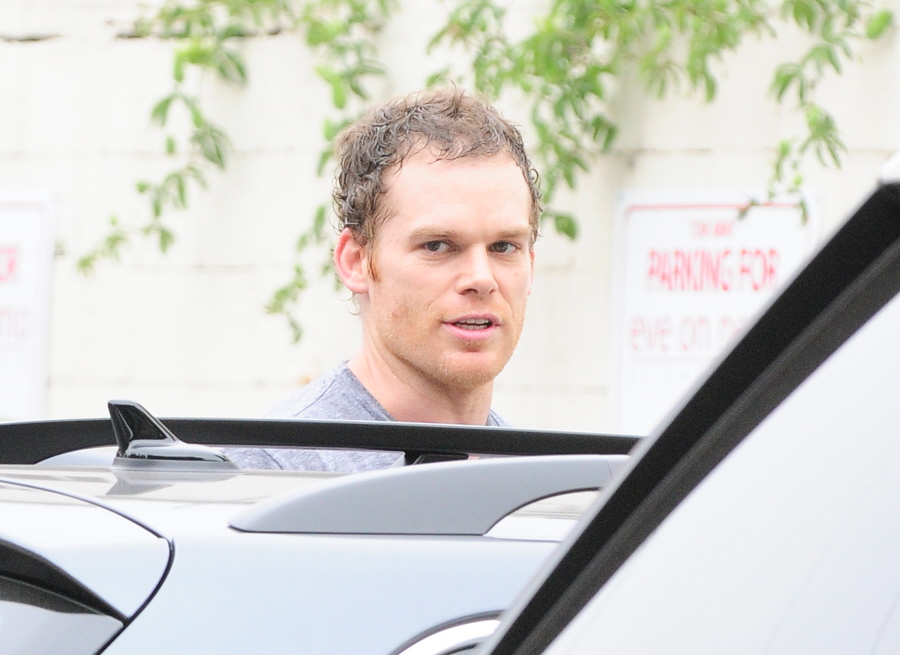 Michael on July 8, 2010. Credit: Fame.