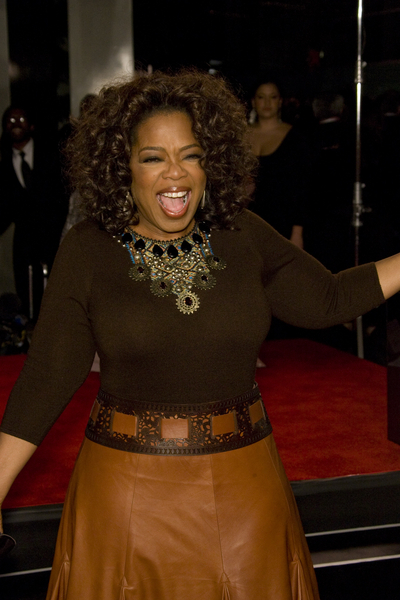 Parade Magazine has just released their annual "Who earns what" issue, with a healthy dose of celeb salaries. For all the press you hear about Miley Cyrus/Hannah Montana, she didn't rake in nearly as much money as I would have thought. I was pretty sure that she'd rival Oprah or something, but that's hardly the case. Miley brought in a respectable $18.2 million last year. Certainly nothing to sneeze at. But that's chump change compared to Oprah's $260 million. Keep in mind we're not talking about net worth here, we're just talking about what they earned in a year. Here are a few other celebs' 2007 earnings, just to make you feel badly.
Miley Cyrus: $18.2 million
• Katherine Heigl: $11 million
• Jessica Alba: $9 million
• Dr. Phil McGraw: $90 million
• Steven Spielberg: $110 million
• Ryan Seacrest: $12 million
• Mariska Hargitay: $7 million
• Trouble (Leona Helmsley's dog): $12 million
• Tiger Woods: $115 million
• Jeff Foxworthy: $10 million
• Oprah Winfrey: $260 million
• Mary-Kate Olsen: $17 million
• Gisele Bundchen: $33 million
• Scarlett Johansson: $5 million
• Eli Manning: $11.5 million
• 50 Cent: $33 million
• Carrie Underwood: $7 million
[From the Huffington Post]
It's a weird day when I sit around feeling sorry for Scarlett Johansson. She's the bottom earner on that list I'm a little pissed off about Leona Helmsley's dog, but I can deal with it. But more than anything, I was confused by Jeff Foxworthy's appearance at all. Do people still find him funny? I thought he stopped being relevant at least ten years ago. But apparently if you can recycle the same seven jokes long enough, you can do pretty well for yourself.