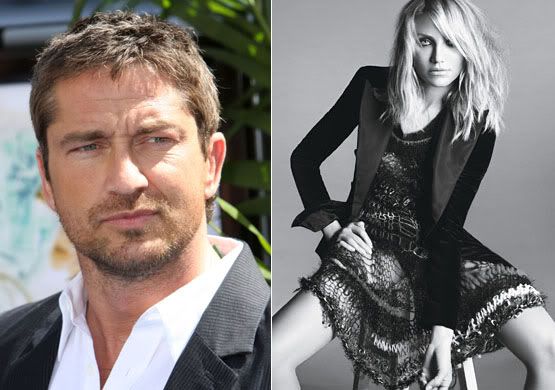 Gerard Butler told photographers trailing him that he's not dating Cameron Diaz, and he used the most humorous analogy of gossip that I've ever heard from a celebrity:
"If I take a dog for a walk, apparently I'm f'king my dog!" [from US Weekly]
Do you think he meant to compare Diaz to a dog or did he just pick an unfortunate example in trying to show how ridiculous gossip rags are?
Cameron Diaz has a new interview and photo spread in the upcoming issue of W Magazine. I read the version online hoping to get a decent tidbit to report, but the article just made me shrug. It didn't change my opinion of her at all. Maybe Butler feels the same way and doesn't want to be punished by the media for exchanging pleasantries.
Thanks to W Magazine for these photos.