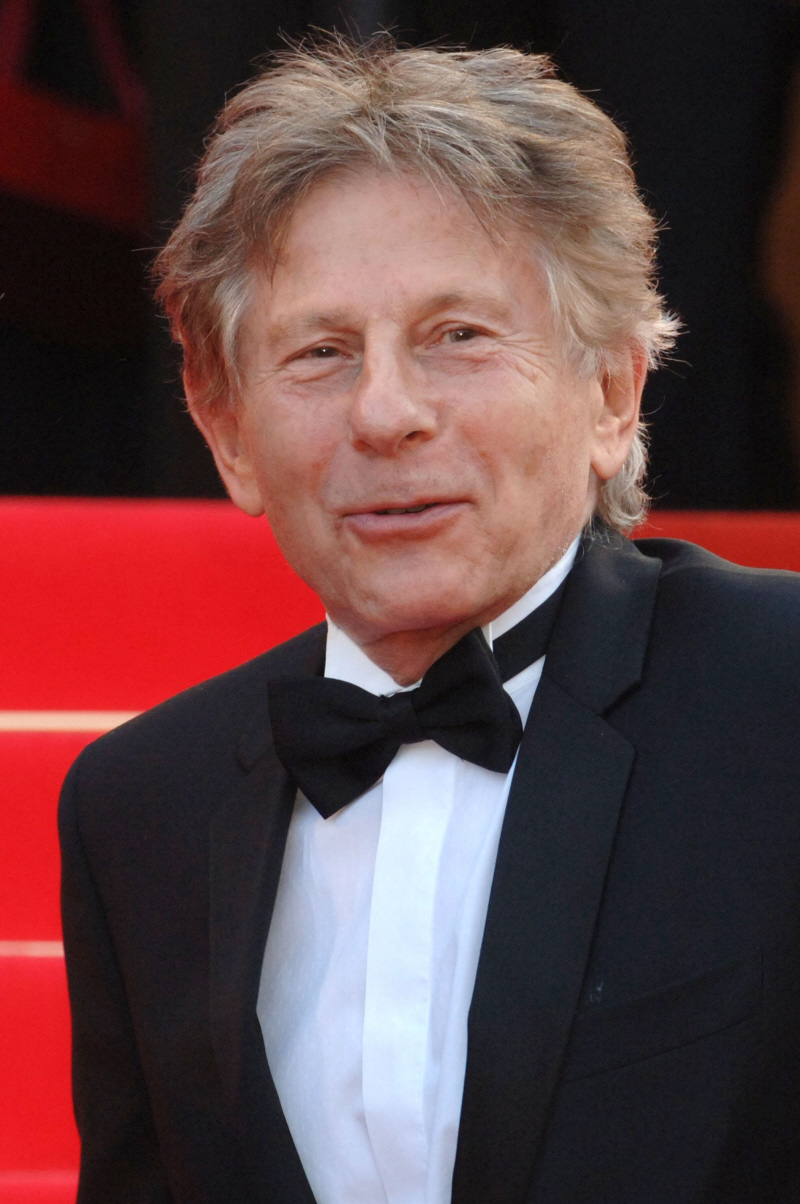 Roman Polanski has just been freed from his Swiss house (chalet)-arrest after the Swiss government just rejected the American government's extradition request. Polanski was caught last year when he was attempting to attend a film festival in Switzerland, and since then, it's been a f-cking circus. To their credit, the Swiss authorities didn't give Polanski much in the way of respect at first, although they eventually allowed him bail and detainment at his Swiss ski chalet, where he stayed with his family. All of the American charges Polanski would have had to face stemmed from his 1977 drugging, rape and sodomy of a 13-year-old girl in LA. Polanski has been "on the run" from American justice since 1978.
The Swiss government declared renowned film director Roman Polanski a free man on Monday after rejecting a U.S. request to extradite him on a charge of having sex in 1977 with a 13-year-old girl.

The Swiss mostly blamed U.S. authorities for failing to provide confidential testimony about Polanski's sentencing procedure in 1977-1978. The Justice Ministry also said that national interests were taken into consideration in the stunning decision.

"The 76-year-old French-Polish film director Roman Polanski will not be extradited to the USA," the ministry said in a statement. "The freedom-restricting measures against him have been revoked."

Polanski's lawyer Herve Temime said the director was still at his Swiss chalet in the resort of Gstaad, where he has been held under house arrest since December. Switzerland's top justice official said he could now leave.

"Mr. Polanski can now move freely. Since 12:30 today he's a free man," Justice Minister Eveline Widmer-Schlumpf declared.

Approving extradition had seemed the likeliest scenario after Polanski was arrested on Sept. 26 as he arrived in Zurich to receive a lifetime achievement award from a film festival. Polanski had also suffered a series of legal setbacks this year in California courts.

Widmer-Schlumpf said the decision was not meant to excuse Polanski's crime, saying the issue was "not about deciding whether he is guilty or not guilty."

The Oscar-winning director of Rosemary's Baby,Chinatown and The Pianist was accused of plying his victim with champagne and part of a Quaalude during a 1977 modeling shoot and raping her. He was initially indicted on six felony counts, including rape by use of drugs, child molesting and sodomy, but pleaded guilty to one count of unlawful sexual intercourse.

What happened after that is a subject of dispute. The defense says the now deceased judge, Laurence J. Rittenband, had agreed in meetings with attorneys to sentence Polanski to a 90-day diagnostic study and nothing more. The judge later changed his mind and summoned Polanski for further sentencing — at which time he fled to his native France, attorneys say.
[From USA Today]
My guess is that France won't extradite either, considering they never seemed interested in it before, and considering that Polanski is friendly with influential people in French society, including many French politicians. So now Polanki has free reign to live out his days in France and Switzerland. But what of other countries? Is there any other country who has the balls to extradite, if Polanski ever came into their country? Eh. Something tells me that Polanski might keep it simple from here on out – just France and Switzerland.
Are you shocked by this? CB and I were wondering if Polanski greased a few palms in Switzerland to get this decision. Is it about a pay-off, or is it something else? It's not like the Swiss government has never profited from "doing business" with scum (like, say, the Nazis). But I don't know. All of it seems like a colossal waste of time for the Swiss government to detain Polanski all of this time, only to release him.
Header: Polanski file photo, courtesy of WENN.