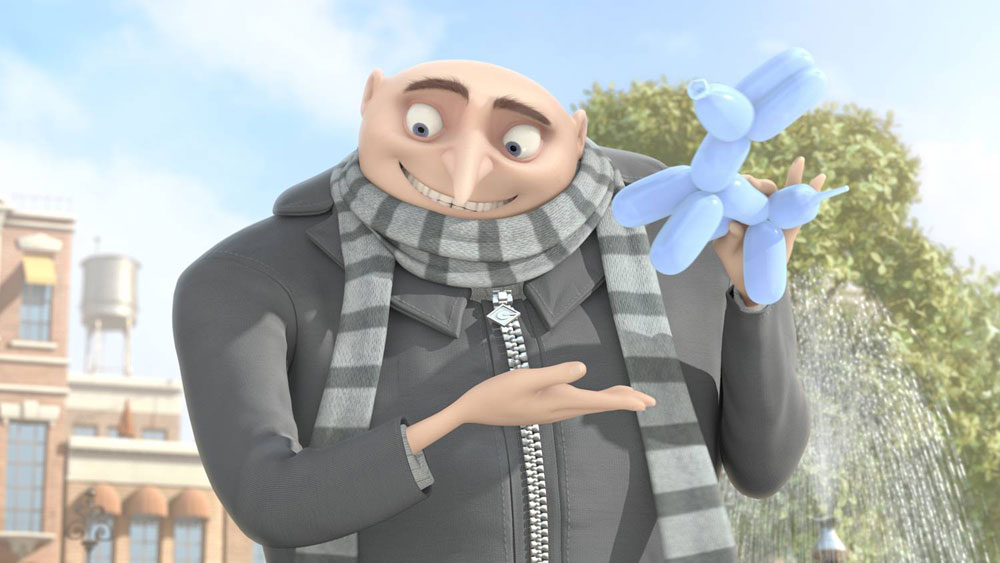 That was fast! Twilight Eclipse was bested at the U.S. box office this weekend by the little animated film that could, Steve Carrell's Despicable Me. The PG film earned a whopping $60 million, a full $20 million above estimates. It was thought that Eclipse might just hold out for another week on top, but family fare with a lucrative 3D offering proved more popular. It didn't hurt that it was so hot in most parts of America that a trip to the movies was the best option.
Eclipse didn't collapse. Despicable Me just plain towered over it.

The Steve Carell CGI toon ruled the weekend box office with an estimated $60.1 million Friday-Sunday debut.

Eclipse slipped to second ($33.4 million)—and, at the same time, rose to first.

The sequel is now the top-grossing member of the Twilight Saga, having passed New Moon. The race is still close, but at the same point in their releases, Eclipse has the lead: $237 million domestically to $235 million.

Other box-office doings:

Predators, the weekend's other major new release, had a nifty debut. The $40 million action-sci-fi legacy act bowed with $25.3 million. Among Predator movies—and there are five of them now—that's the second-highest opening.
Toy Story 3 ($22 million; $340.2 million overall domestic) stands poised today to become the highest-grossing Disney/Pixar movie ever—a that's-saying-a-lot category if ever there was one. (The previous No. 1? Finding Nemo.)
Eclipse ticket sales were down about 50 percent from last weekend. We could say that, by comparison, New Moon fell off 70 percent, but New Moon was a Friday opener, and Eclipse was a Wednesday opener, so there's really no comparison.
Worldwide, Eclipse's haul is now at $456 million overall.
[From Eclipse]
Despicable Me is getting somewhat mixed but mostly positive reviews, with most critics calling it delightful and some saying it's pedestrian with bad jokes. Given the kind of bad kids movies that I've become immune to, (Marmaduke, Furry Vengeance and Tooth Fairy come to mind) I'm sure it was a welcome change for many parents. Now that higher quality family friendly movies are consistently cleaning up at the box office, I hope we'll see many more.
Kaiser and I went to go see Get Him To The Greek this weekend and we loved it! I know it's been out for a while, but if you can still catch it it's well worth seeing and is just hysterical. We laughed through the whole thing. It's definitely not a movie for anyone under 17-18 though I'm sure younger teens have seen worse. It's grossed $60 million at the box office.
Have any of you seen Despicable Me and is it suitable for a six year old? I'm careful about taking my son to PG movies, but some are ok.
Here's the trailer:

Photos thanks to AllMoviePhoto