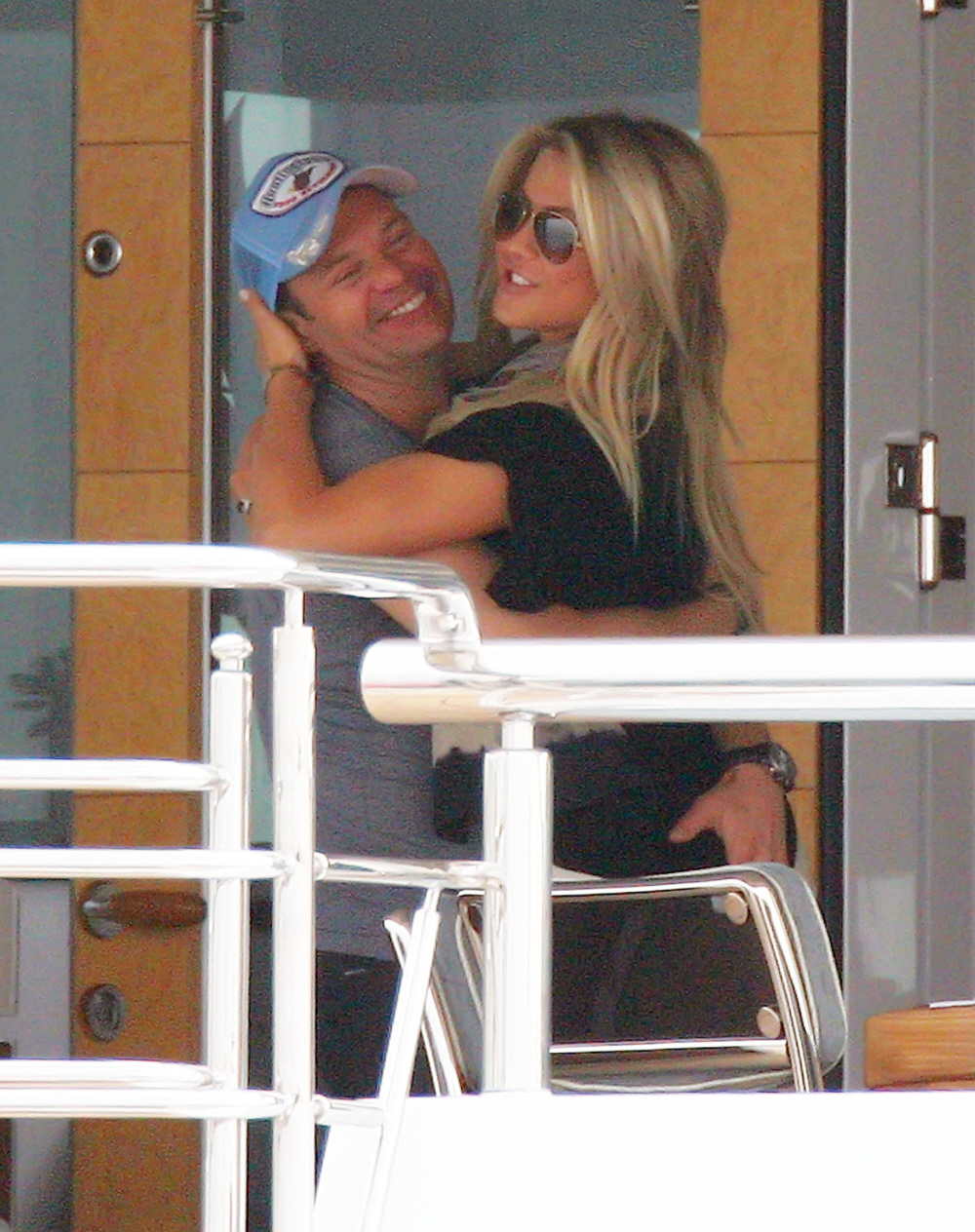 These are photos of "Hot New Couple" Ryan Seacrest and Julianne Hough on "vacation" last week. They've been a "couple" for less than a month, by my count. What struck me when I first saw these photos a few days ago was how posed they look. It's one thing to look happy you're being pap'd when you're standing on the street and you're Kate Bosworth – it's quite another when you're more focused on where the telephoto lenses are on a balcony three hundred yards away. Enough to smile at the photographers, as Ryan did. So… he called them to show off his "girlfriend" right? MSat wasn't buying their relationship when she first heard about it either – and now that there are photos? Eh. But wait until you read the scene that Bauer Griffin sets:
Despite spending July 4th in St Tropez with his buddies surrounded by leggy blondes, Ryan Seacrest's mind was clearly elsewhere. Julianne Hough, star of "Dancing with the Stars" was flying from the USA via Rome and Genoa to be with Ryan.

Julianne, who hopes to make it as a country singer, ran up the gangplank and gave Ryan a "full body hug", planting a lingering, romantic kiss on his lips.

The couple were locked in an embrace until Ryan took Julianne's hand and they cuddled together on a couch in full view of passers by.

After Julianne freshened up and changed into a colorful but simple dress and silver flip-flops, the lovebirds went onshore and strolled together along the seafront of the tiny, romantic Italian harbor of Portofino.

They were joined by friends, Ben Silverman and fiancee Jennifer Cuoco at a simple seafront restaurant and after a late lunch were picked up in the boat's tender. They spent the rest of the day on Ryan's yacht.

The boat left for a cruise in the direction of Monte Carlo.
[From Bauer Griffin]
Most important phrase: "in full view of passers by." That was the point! Now, look – I'm not on some crusade to out all of the dudes I think are still in the closet. If you don't lie about it publicly, I'm cool with whatever. But it's when the lies start that I have a problem. Do I know for sure, for 100% accuracy that La Seacrest isn't straight? Of course not. But I feel it in my bones. I feel it every time he speaks. And I also feel that everyone knows it. Even those people in middle America – the ones that Ryan will use an excuse to not come out. Am I wrong? Are there people out there who are like, "Ooh, girl, you should get a piece of Seacrest, he knows how to please a woman!"? No. That person doesn't exist.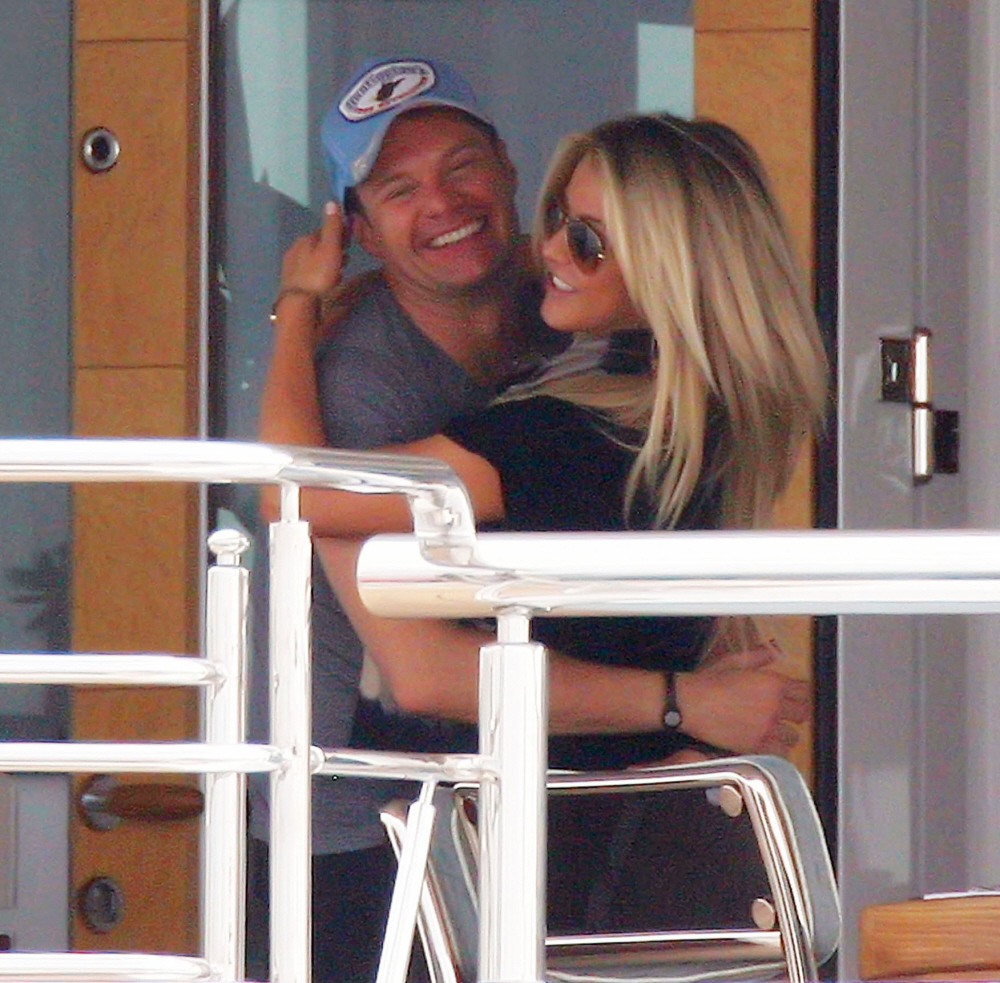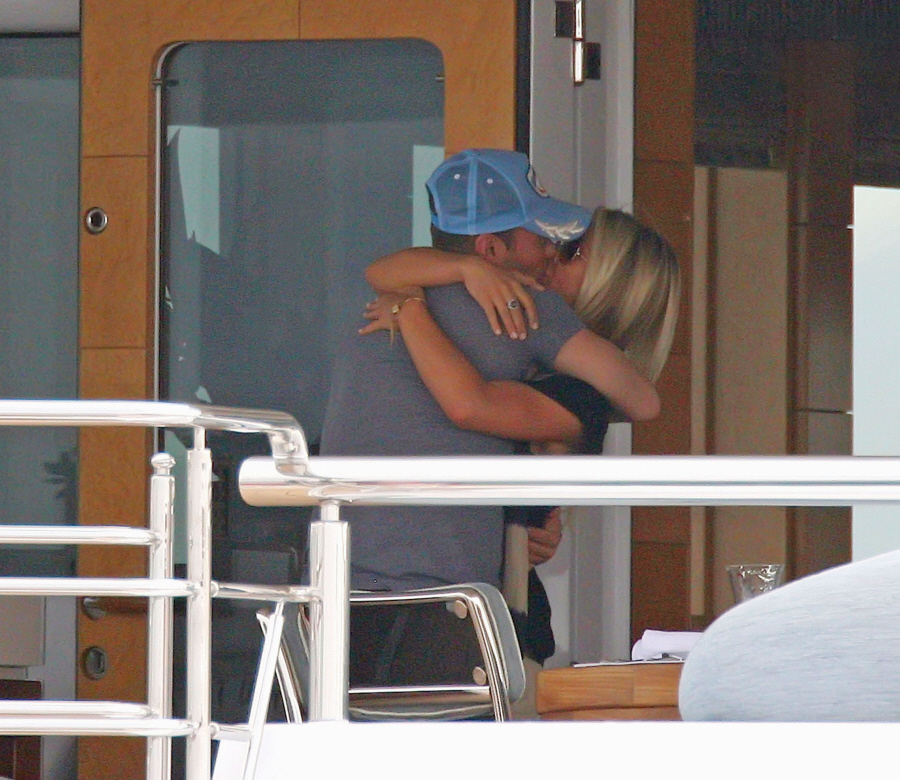 Ryan Seacrest & Julianne on July 7, 2010. Credit: Bauer-Griffin.