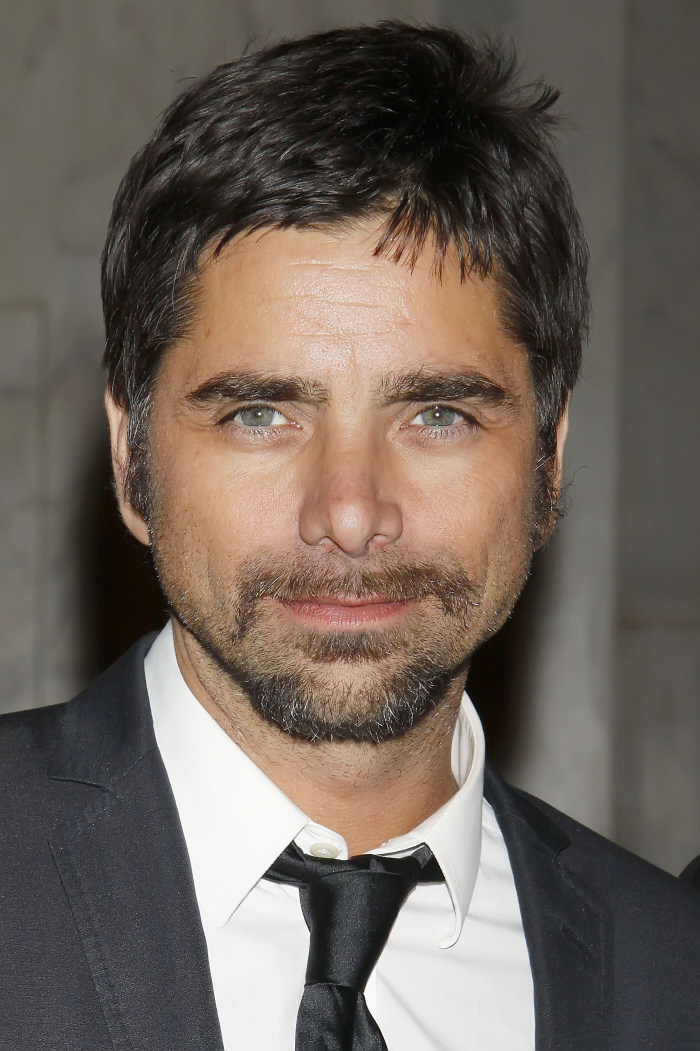 Back in June, I wrote about a funny, strange little story in the National Enquirer, a story that was all about how John Stamos is "taking six months off" to find out why his relationships never work. I thought it was interesting because Stamos is pretty cute and because it was interesting to think that a guy who seems to have his act together would need to undergo six months of "intensive therapy" to understand his love life. Well, I'm getting some answers as to why Stamos might have a problematic love life. Last year Stamos accused a young woman and her lawyer of trying to extort him – this girl and her lawyer claimed that Stamos had sex with her when she was 17 years old, all during a cocaine-and-stripper binge in Miami in 2004. The girl claimed she had photo evidence of the night. So… that could be why Stamos has a problematic love life, right? Anyway, the trial is about to start, and Stamos is expected to testify on his behalf:
A woman charged with conspiring to bilk actor John Stamos of hundreds of thousands of dollars had a brief romantic fling with him when she was a 17-year-old high school student during a spring break trip to Florida in 2004, an attorney said Monday.

Defense lawyer Sarah Henderson made the allegation during opening arguments in the U.S. District Court trial of Allison Coss and Scott Sippola, even though the presiding judge last week ruled that testimony about whether the "ER" and "Full House" star had an intimate relationship with Coss would not be allowed. Opening statements are not testimony and cannot be considered by jurors as evidence but allow attorneys to outline the case they will present.

Stamos, who attended the trial's opening day, declined comment to The Associated Press but is expected to testify. His attorney, William Sobel, issued a statement through publicist Matt Polk that said: "The allegations made today in the courtroom by the defendants during opening statements will not be proven because they are simply untrue."

Polk declined further comment.

Coss, 24, and Sippola, 31, both of Marquette, are accused of conspiring to extort $680,000 from Stamos by telling him they had photos of him with cocaine and strippers. Prosecutors contend the pictures don't exist, and FBI agents testified Monday they found no such photos while searching the defendants' house after their arrest.

Henderson and Assistant U.S. Attorney Maarten Vermaat agreed in their opening statements that Coss and Stamos met in Orlando, Florida, in 2004 — shortly after Stamos had separated from his wife, actress and supermodel Rebecca Romijn. The couple divorced the next year.

Henderson said Stamos, now 46, noticed Coss and another girl at a club, asked friends to bring them over and later invited the star-struck teens to his hotel room. Stamos ordered a drink for Coss even after she told him she was 17, Henderson said.

Two women who worked as strippers eventually showed up in the room with a bag of cocaine, she said, and Coss and her friend took a picture of Stamos bending over a table where the drugs had been laid out.

Henderson said Stamos and Coss later kissed on a bed and got into a hot tub together after Stamos undressed and Coss stripped to her underwear. She said Stamos offered to perform oral sex on Coss, but she declined. Florida law makes it a second-degree felony for someone 24 or older to have oral sex with anyone 16 or 17 years old. It carries a penalty of up to 15 years in prison.

Stamos eventually became frustrated, broke a bedpost with his hand and left the room before apologizing and inviting Coss to spend the night, which she did, Henderson said.
For the next few years, they maintained a "flirty kind of relationship" by e-mail, Henderson said.

Vermaat also said the two exchanged e-mails "with some regularity" but did not discuss details of the alleged 2004 encounter.

Stamos received two e-mails last fall from a "Jessica T" who claimed she was pregnant and Stamos was the father, Vermaat said. Later came a series of e-mails from a "Brian L" describing allegedly compromising photos and saying they would be sold to tabloids if Stamos did not buy them for $680,000. Prosecutors contend Coss and Sippola sent the e-mails.

Stamos contacted the FBI, Vermaat said. During testimony, two agents described a sting operation that ended with Coss and Sippola's arrest at K.I. Sawyer International Airport near Marquette, where an agent posing as a Stamos representative had promised to leave a bag of cash.

"This is really just a get-rich-quick scheme that is based on lies and betrayal," Vermaat told the jury of eight men and four women.

Defense attorneys acknowledged their clients tried to sell photos to Stamos but insisted they had a right to do so and considered it a legitimate business transaction, not a crime.

"Human beings make mistakes," Henderson said. "Not all mistakes are illegal."
[From Fox News Pop Tarts]
Is Stamos' defense that none of this happened? Or that he was partying with a 17 year old girl, but not having sex with her and not doing cocaine off of a stripper's ass? We'll see. As far as the charges of partying with a minor and doing coke and having some strippers over, I could totally see it, especially since Stamos and Rebecca had just broken up. Some people mourn their relationships with ice cream. Some mourn with cocaine, strippers and underage girls.
Also – why would you deny John Stamos the chance to go down on you, only to later spend the night with him and have sex? I'm confused.
So will John end up going to jail? Is he guilty of statutory rape? Could be. But the young lady and her lawyer didn't do their case any favors by trying to blackmail Stamos.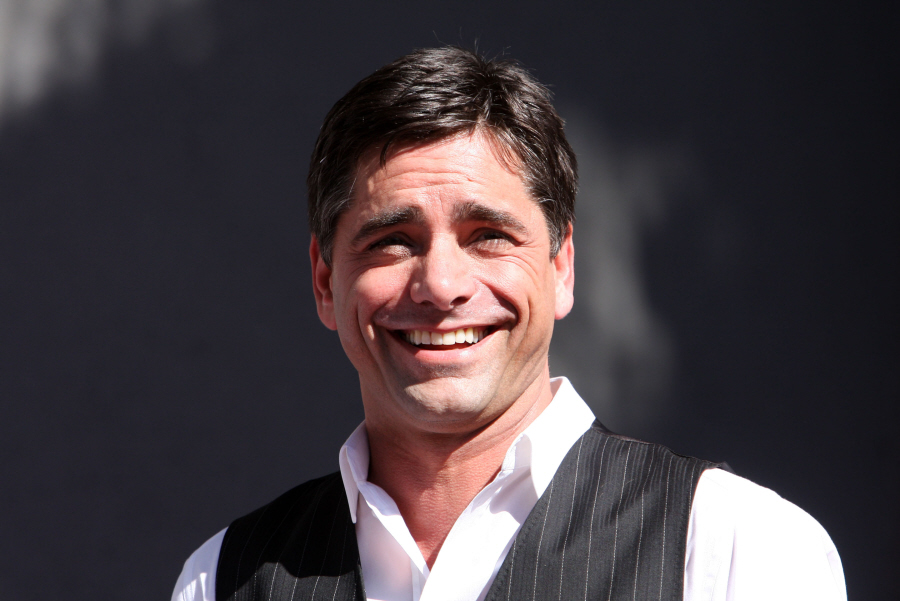 Stamos on November 16, 2009 & April 25, 2010. Credit: WENN.