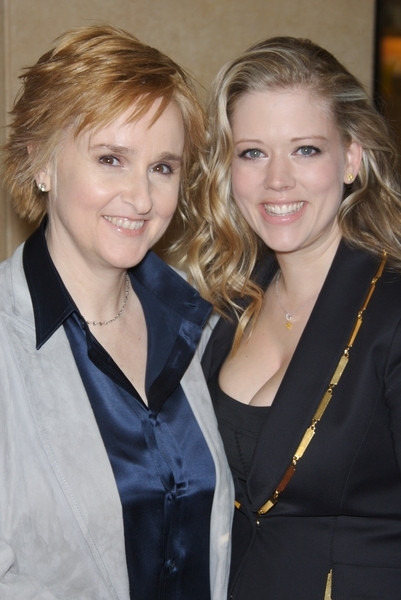 The last we heard about Melissa Etheridge's split from her partner of nine years, Tammy Lynn Michaels, Micheals' lawyer was shot down in court on a request for $25,000 to tide his client over until a monetary agreement was reached for their divorce/partnership dissolution. Michaels has taken to her blog on several occasions to creatively explain her side of the breakup. According to Michaels, Etheridge emotionally withdrew from the relationship while Michaels was busy caring for their three year-old twins and later broke up with her with little explanation or warning. Then Etheridge filed to make their split official after promising to delay the process, leaving her broke and struggling to pay daily expenses. Only Etheridge's lawyer was able to prove that his client was providing for Michaels by paying all the bills and giving her an additional $2,000 a month. The judge was satisfied that Michaels had enough to get by and denied the request for additional money.
Now Michaels has blogged that she's sick and needs expensive medical care that she can't afford. She also is facing eviction from her rented home in 45 days. How is that the case if Etheridge is paying the rent as she claims? Here's Michaels' now-deleted blog entry, which explains her side of the story but frankly doesn't do much for her case.
ulcers to gallbladder to pancreas to liver and then…?
a dillar
a dollar
a trick or treat
hollar
need some help
need some honesty
need some real
call 'er
no answer

gallbladder
pancreas
liver
ulcers
MRIs
ultrasounds
gotta get it done
on pennies now?
somethings going on

gotta get a job
with barf bag in hand?
and leave my twins with who?
and with what babysitting money?

a dillar
a dollar
a trick or treat
hollar

this too shall pass
cuz i believe in miracles
and
miracles look like rainbows.

oh. and we have to be out of our rental in 45 days.
man, i love a challenge.
[From Tammy Lynn Michaels' blog via Huffington Post]
I get the gist of what Michaels is saying, but this writing style is so vague and hard to decipher that I'm not feeling as much sympathy for her as I used to. There's something very whiny about it, which is completely understandable if she's sick and scared. It's just easier to relate to a situation when it's explained in complete sentences.
Michaels seems to have realized that she's not coming across well, or maybe her lawyer had a talk with her about sharing her personal business while a court case was pending. She's since deleted the above blog entry as well as at least one earlier entry in which she described how she gave up her career to care for her children with Etheridge.
I'm not sure exactly whose side I'm on in this messy divorce, but it sounds awfully cheap to give the mother of your children a mere $24,000 a year to live on when you're a multimillionaire rock star. I hope Michaels gets enough money to live on, and that she has decent health insurance. It's the least that Etheridge can do.
Header image is from 4/17/08. Credit: PRPhotos