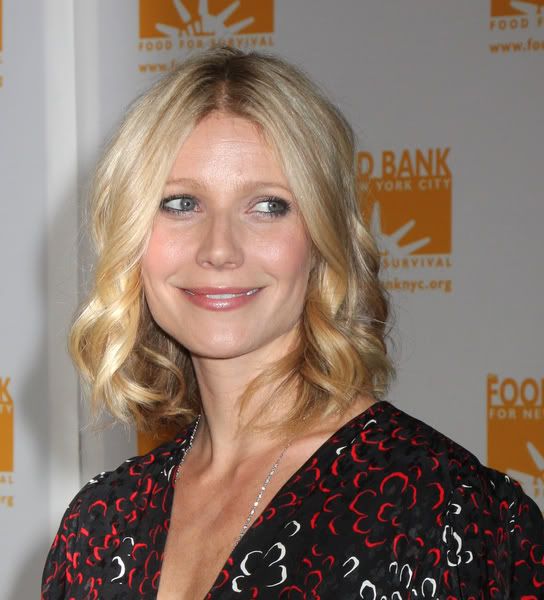 Gwyneth Paltrow is the latest celebrity mom to says she battled post-partum depression. Paltrow says she became very depressed after the birth of her second child Moses, now 2. Despite the attention post-partum depression has gotten in the media and from other famous moms like Brooke Shields, Gwyneth says she had no clue that was what was wrong with her until it was all over.
Gwyneth Paltrow reveals in the May issue of Vogue that she battled post-partum depression after welcoming her second child, son Moses, in 2006.

"I didn't know I had it until after it was over," the actress, 35, says. "I just didn't know what was wrong with me." She suspects her depression stemmed from scaling back on her usual pre-baby treatments like acupuncture.

"I felt really out of my body," Paltrow says after giving birth. "I felt really disconnected. I felt really down … I felt pessimistic."
[From Us Weekly]
At first I thought the acupuncture thing came off as kind of… "oh poor me, I have to cut back on my spa treatments." But that's not really the case, and it makes sense that not having any "me" time could make depression worse. Gwyneth's always been really into alternative therapies (remember her talking about cupping on Oprah?) and often does cleanses and detoxes. It makes sense that someone who's generally really in tune with her body could feel extra unsettled at the loss of it.
Here's Gwyneth with Helena Christensen – wearing some crazy shoes – at the 5th Annual Can-Do Awards Dinner marking the 25th anniversary of Food Bank for New York City on April 7th 2008. Images thanks to PR Photos.