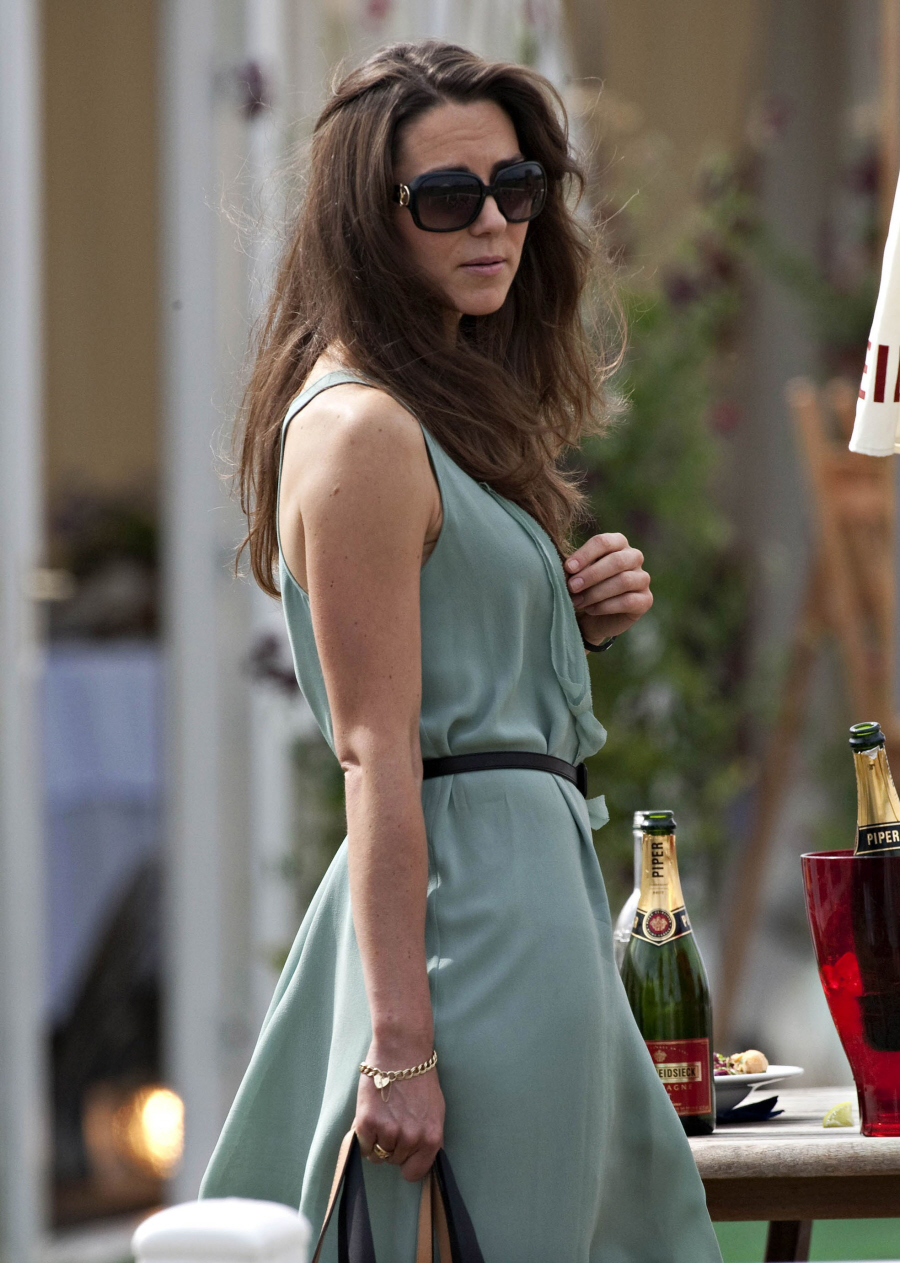 Another week, another interesting story about Kate Middleton and Prince William. Last week's story had William cheating on Kate, and something about Kate wanting to "call off the wedding" (as if). This week's chapter: Kate is so distraught over all of the royal drama, that she's losing weight, and now Will is worried!
Kate Middleton is distraught over William's cheating and her upcoming wedding – and she's wasting away! The stressed out 5-foot-10 brunette has lost an alarming 15 pounds, pals say and she's recently dropped two who dress sizes to a size two.

Now some royal insiders fear Kate could be on the verge of developing an eating disorder, just like William's beloved mother Princess Diana!

"Kate sheds pounds when she's under stress – it's happened before. She normally weights about 130 pounds, which is fine for her height, but dropping 15 pounds is too much," royal watcher Rick Sky told the Enquirer.

When Will and Kate split up three years ago, Kate lost so much weight that observers were shocked by her painfully thin appearance and bony, almost concave chest, according to Sky. "Now it's happening all aover again," he said. "There's a question mark over whether Kate will marry Will, and it's taking a toll on her health."

Will is worried about Kate's weight loss, and family members fear Kate is facing the same pressures that lead to Diana's battle with bulimia.

"Kate's obsessed with her weight and it bothered when people comment on it," the insider divulged.

To add to her misery, scheming Buckingham Palace insiders have also forced Kate into signing a confidentiality agreement that prevents her from ever talking about her romance with William. The move was orchestrated to protect William should the relationship not go the distance, according to a report.
[From The National Enquirer, print edition]
The first rule about The Royal Family: You do not talk about the royal family. Second rule: You do not talk about the royal family. The rest of the article is blah, blah, Kate is worried about Will being a cheater like his father, and how William is a commitment-phobe, and how everyone just wants her to get to a healthy weight. As far as the weight issue goes: Kate has lost weight in the years that she's been dating Will – but considering that they got together when they were, like, 20 years old, I just thought that Kate lost her teenage weight, you know? Her baby face. She just thinned out as she aged. Sure, I think she probably loses weight when she gets stressed out – I remember seeing photos of her after they split in 2007, and she looked dramatically "streamlined" if you will. But she seems like a naturally thin, athletic girl, so whatever. I don't think she looks too thin in her most recent photos.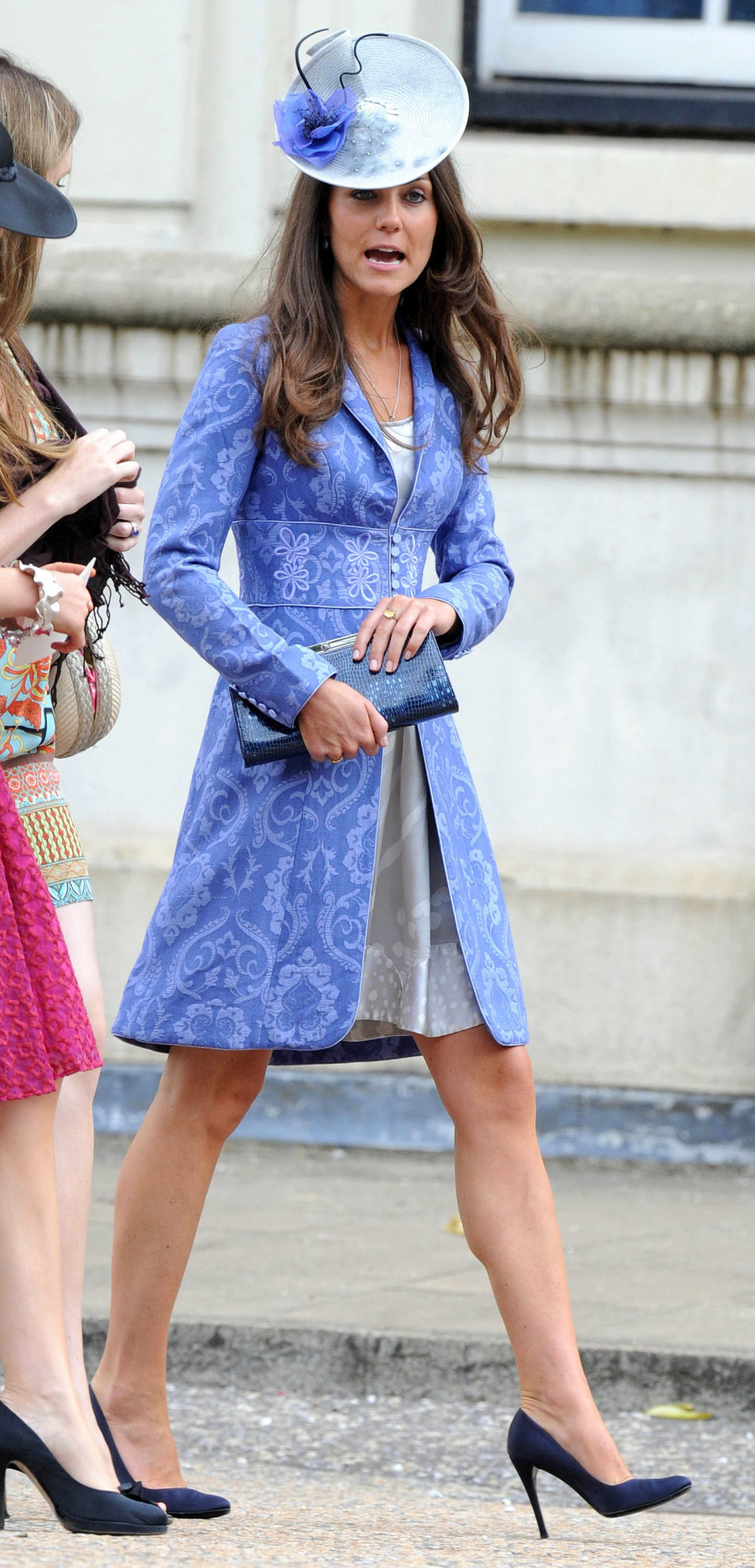 Kate on July 12, 2010 and August 14, 2009. Credit: Bauer-Griffin.