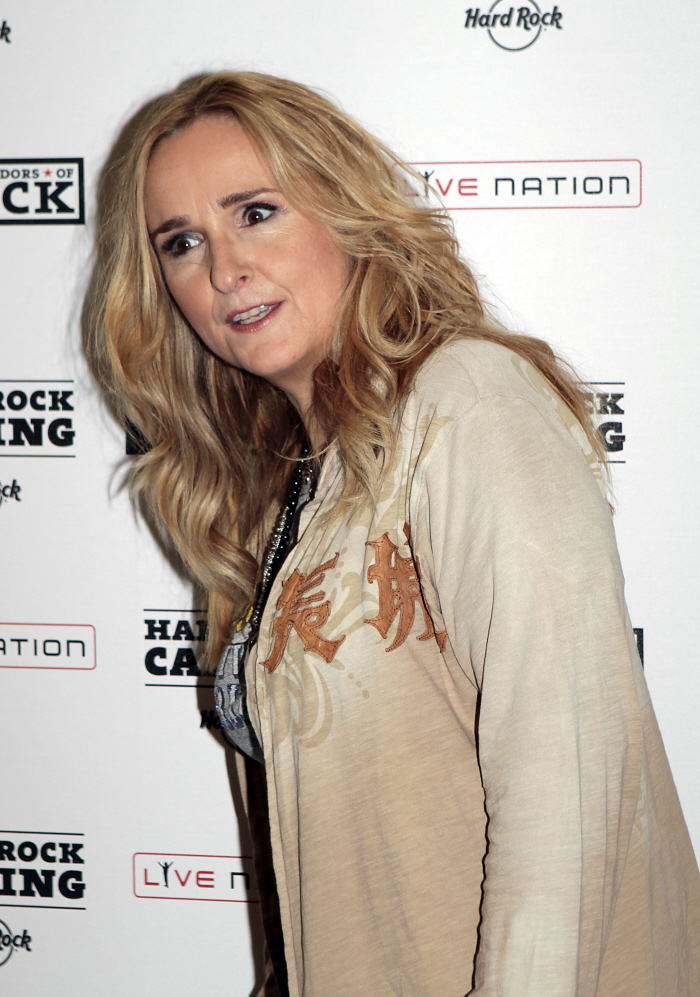 In Touch scored an exclusive interview with the lawyer representing Melissa Etheridge's ex, Tammy Lynn Michaels. Michaels has asserted through a series of (now deleted) entries on her blog that she's dead broke, having given up an acting career to raise their now three year-old twins. She's also claimed to be sickand about to be evicted from her home. When this story first came out, on was on Michaels' side as it sounded like Etheridge left her abruptly after nine years, leaving her without much to live on and fending for herself. Now I'm not so sure, though, as Michaels has sounded whiny and out of touch on her blog. There's much more to the story than we're hearing.
In his In Touch interview, Michaels' lawyer lays out his client's suspicions and provides more background on how little money she's being given to live on.
Now In Touch can reveal the real reason the breakup came out of the blue. "Tammy suspects that there's another woman in the situation," Tammy's lawyer, Steven Knowles, exclusively tells In Touch. "Even before papers were signed, there were all the usual signs. Strange comings and goings and lots of days and nights absent…

"Tammy says Melissa doesn't even ask about the kids and rarely sees them… Frankly, this is an unfortunately and common phenomenon among divorcing spouses."

Tammy feels that Melissa, 49, has not only abandoned the family emotionally, she's also neglecting them financially, adds Knowles.

"Tammy has a very small credit card stipend of $2,000 a month…

"When they were in court, Melissa was forced to give her $2,000 in cash, but that was fought tool and nail…

"Tammy should be entitled to alimony, child support and division of the assets…

"Tammy and the children are entitled to live in the same manner that Melissa is accustomed to." And when calculated on the statewide program, DissoMaster, it totals up to "$60,000 a month…

"Melissa's attitude is that Tammy is used up and needs to be cut out as cheaply as possible."
[From In Touch, print edition, August 2, 2010]
I guess I don't blame Michaels for using the press to hit back at Etheridge when she has little money to live on. It sounds bitter and petty to put it out there, but I understand the urge. The article is incorrect on one point, though. They note that "their relationship was legal under California law," which is technically true, but Tammy and Melissa had a civil partnership, not a legal marriage as they never took advantage of the chance to make it a full marriage before Prop 8 passed. They did have a big traditional wedding attended by other celebrities in 2003. Etheridge even bitched after Prop 8 passed that she didn't need to pay state taxes because "that would just be wrong, to make someone pay taxes and not give them the same rights." Now she's probably glad she didn't have the same rights, because she doesn't have the same responsibilities.
Header: Melissa on June 26, 2010. Credit: WENN.