John Mayer was on the Today Show this morning for their outdoor concert series. Unlike Lady Gaga's visit a few weeks ago, the sky did not open up to pour down God's tears on douchey John Mayer. It's a shame. Instead, the audience was forced to sit through John's guitar masturbation and ridiculous O-faces. Which brings me to my question: if John Mayer still a horrible douche? We haven't been covering him at all lately, and he's been pretty quiet since her racist, misogynistic, homophobic douche explosion in Playboy. Remember how he thinks he has a "hood pass" but he wouldn't use it because his dick is a white supremacist? Yeah. So, is he still that same dude? I don't know, but listen to Matt Lauer's interview with Mayer:
Visit msnbc.com for breaking news, world news, and news about the economy
Basically, when Lauer asks him about the Playboy douche explosion, Mayer says: "I learned…Don't talk just to see if you have something to say. Talking just to see if you have something to say is a really bad way of finding out you had nothing to say…. I done goofed." I done goofed? Here's one of my biggest problems with Mayer: it's not so much that he's a faux-intellectual who thinks he's the biggest f-cking genius on the planet, but jointly with that belief, he thinks we're all f-cking idiots. Like we aren't even capable of "getting" him. I just feel like Mayer is talking down to us, to his fans, to everyone. A–hole.
And these f-cking pants. He thinks he's SO FUNNY.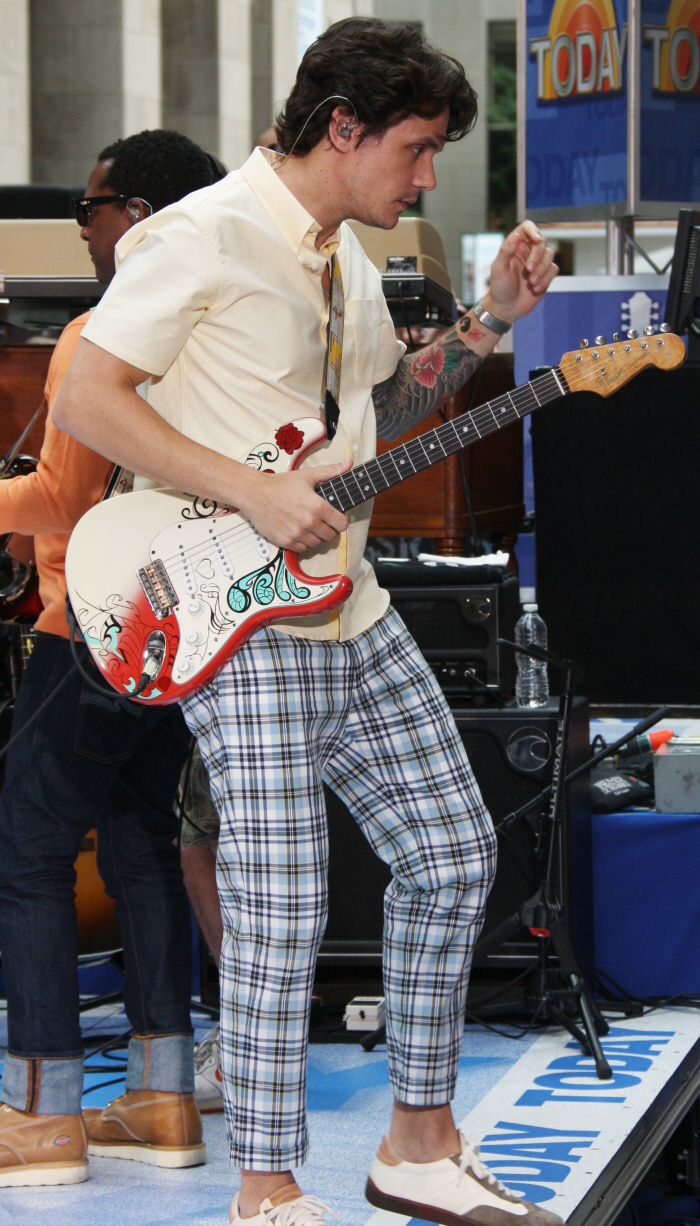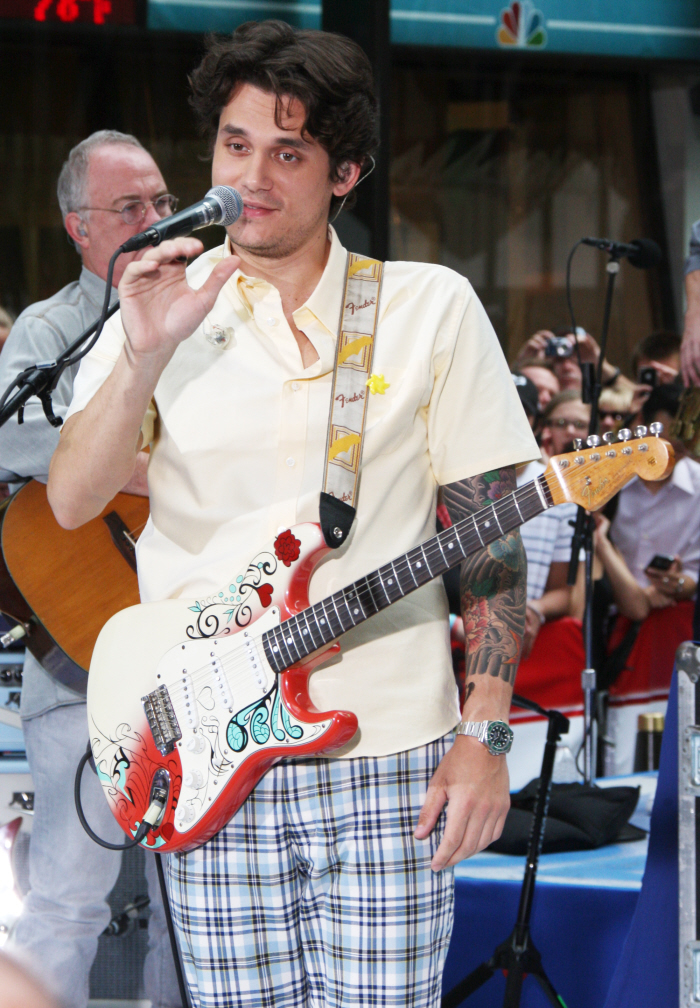 John Mayer on July 23, 2010. Credit: WENN.