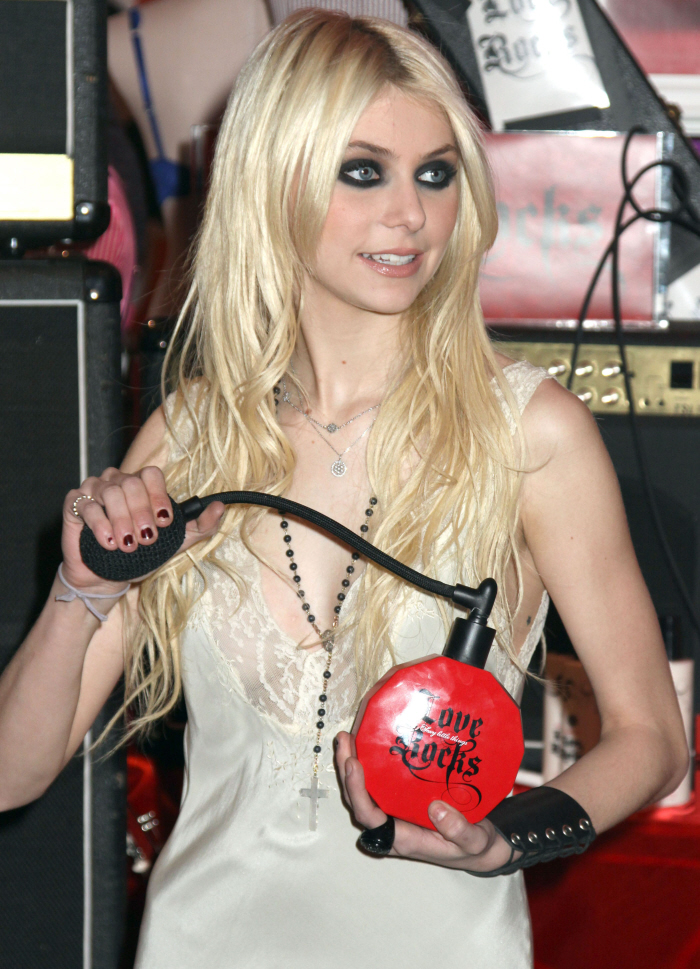 Can you believe this sh-t? Real designers, real fashion houses, real style-makers are lining up to work with everybody's favorite panda-faced pantless brat, Taylor Momsen. She's 16 years old, she has a gutter mouth and a Megan Fox-esque habit of saying dumb, offensive, asinine bullsh-t, and she refuses to wear pants! Plus, the blackened eyes, the jailbait short skirts and garter belts, the stubborn need to copy moves from Cherie Currie and Courtney Love, all while never for once admitting it or paying appropriate homage. All of it. And it's now legit, fashion-wise. Madonna and John Galliano have given her the nod of approval.
Is Gossip Girl Taylor Momsen the style world's new darling?

After being unveiled as the face of Madonna's new Material Girl clothing collection just last week, it's now emerged that the 16-year-old starlet will front the campaign for John Galliano's new fragrance, set to launch this autumn.

This will be Momsen's biggest modeling gig to date, after making her debut in the New Look ads last year.

And fashion is clearly important to the wannabe rocker – she told MTV yesterday that she had fired her stylist so as to take more control over her look: 'I think firing my stylist has allowed me to be more free. I was getting moulded into this thing that wasn't who I am.'
[From Marie Claire UK]
Oh, there's even more from Taylor's MTV interview too – when asked to describe her style, this is what she said:
"That's the hardest question to answer, to describe my style, because I don't think that much about it, I kind of just dress in what makes me feel comfortable. I like a lot of leather, I like a lot dresses, I've been known to be provactive, but it's not for any other purpose! I dress for myself, I do myself up kind of like a doll. I have a doll collection and I look at their outfits and kind of imitate them. I love Chanel… I don't go shopping that much, I still wear pieces from when I was in f**king middle school."
What kind of ridiculous whore dolls does this kid have? Also: "when I was in f-cking middle school"? So, like, two years ago? She still has clothes from two years ago! ZOMG HARDCORE.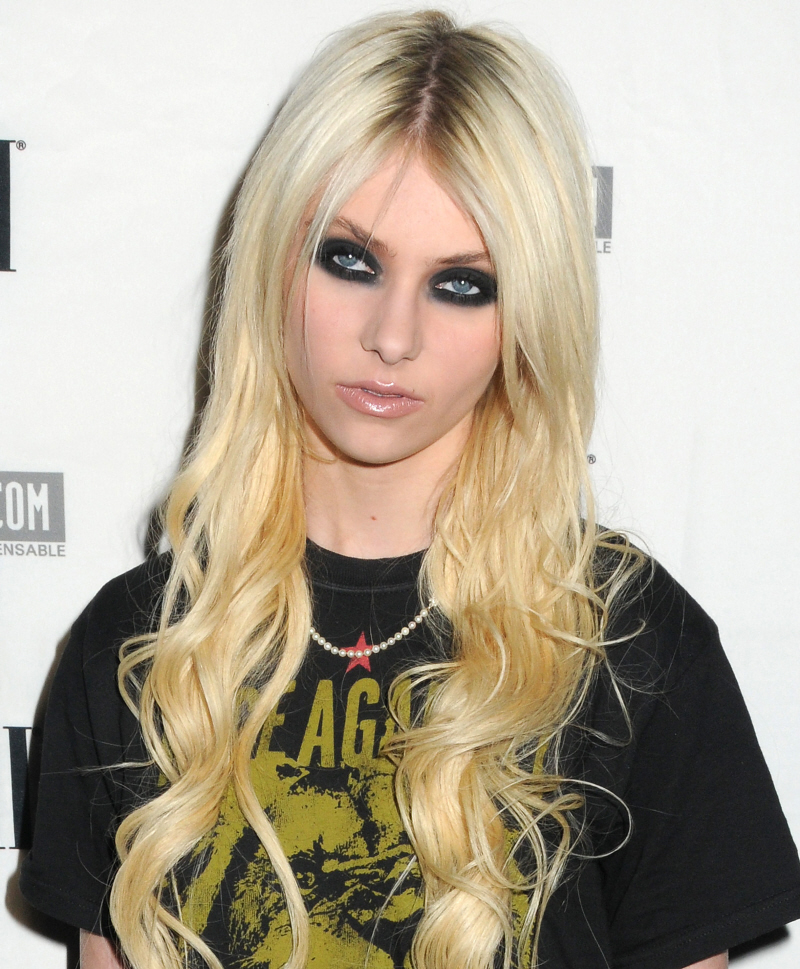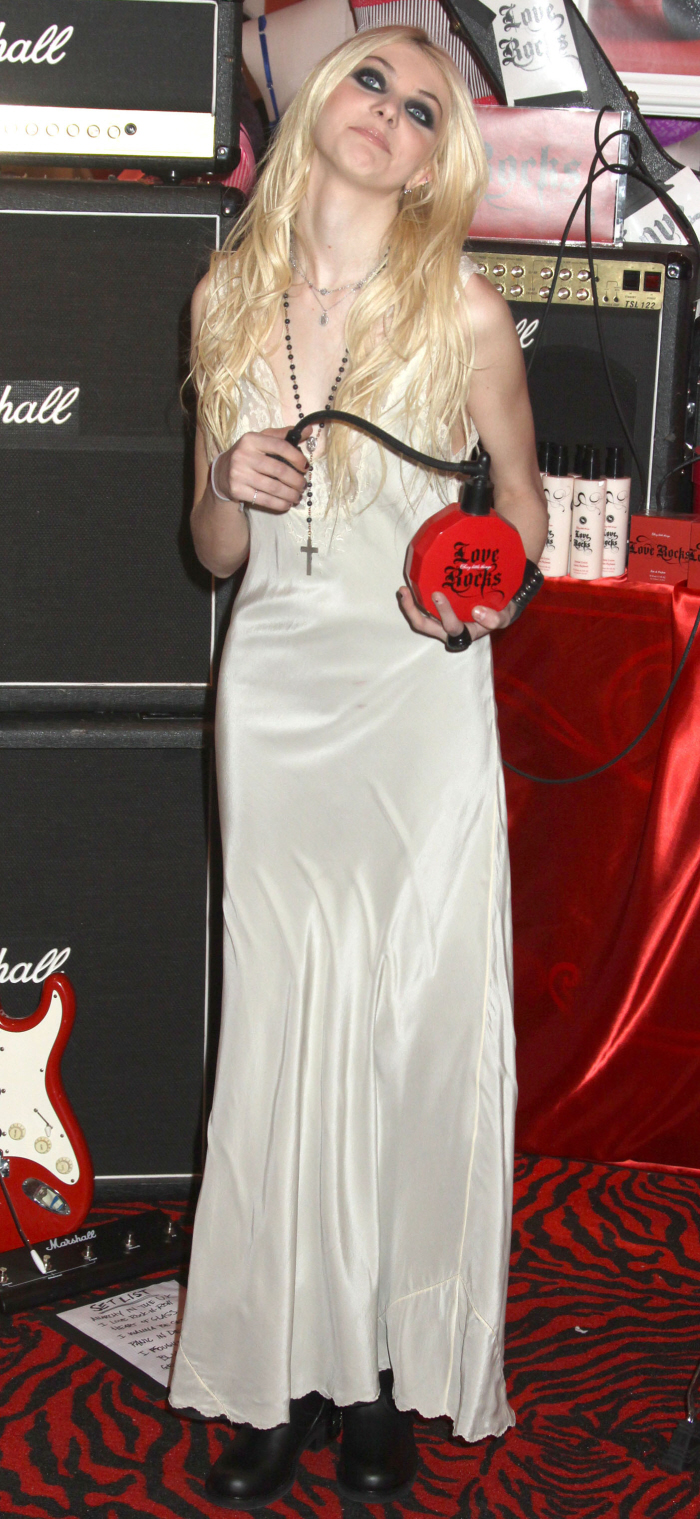 Taylor Momsen on March 4, 2010, and January 14, 2010. Credit: WENN.