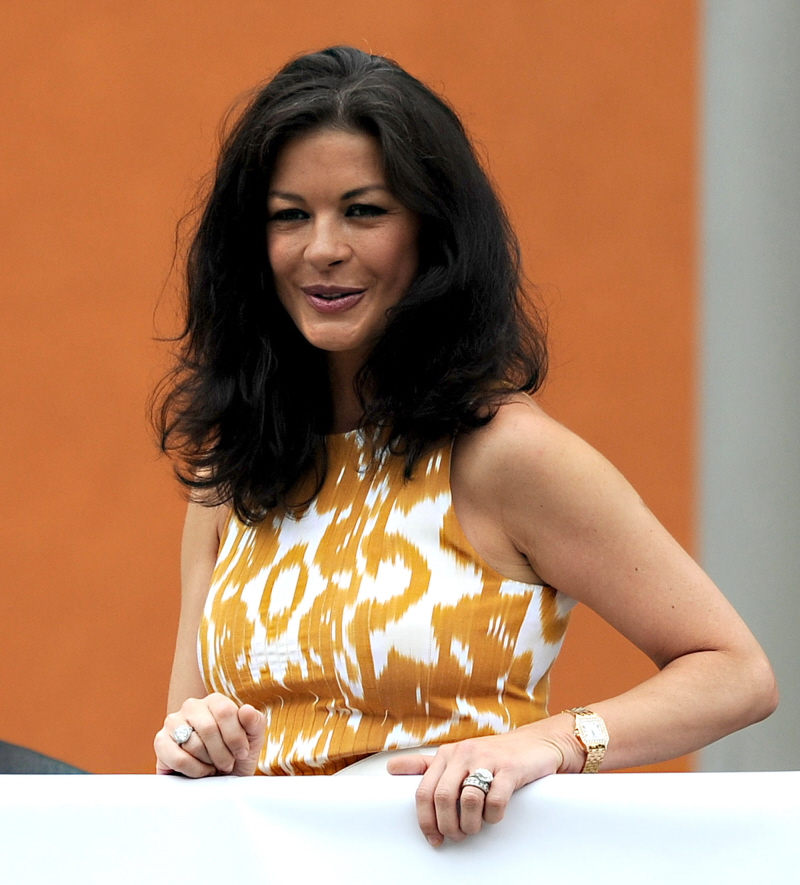 Some people think I like to rag on Catherine Zeta-Jones. I really don't. While I don't think she's the most talented actress around, I am quite the admirer of her beauty. And while I think she does certain things to maintain her beauty (little tweaks here and there, perhaps lying about her age), I have to think that Catherine is, was and always will be a beautiful woman. But even beautiful women have off-days. Even beautiful women take a bad photo every now and then. Even beautiful women occasionally take a photo and you're like, "Jesus, Catherine, try some night cream." But is it just me, or does she also look… tweaked? Like, she just aged very rapidly, and like she got something done to her face that I can't put my finger on.
Anyway, these are photos of Zeta and Michael Douglas at the Children's Hospital for Wales in Cardiff's University Hospital on July 23, 2010 in Cardiff, Wales. I guess there were just visiting, maybe? It looks like a PR visit. Fame Pictures notes: "Catherine looked quite tired, and sported some gray roots." She and Michael have been on vacation for the past month, perhaps that's it? Catherine didn't adhere to her strict regiment of gradual tweaking and hair dying and such, and she was just rolling around a yacht with an endless supply of mojitos, and that's why she looks different? Could be.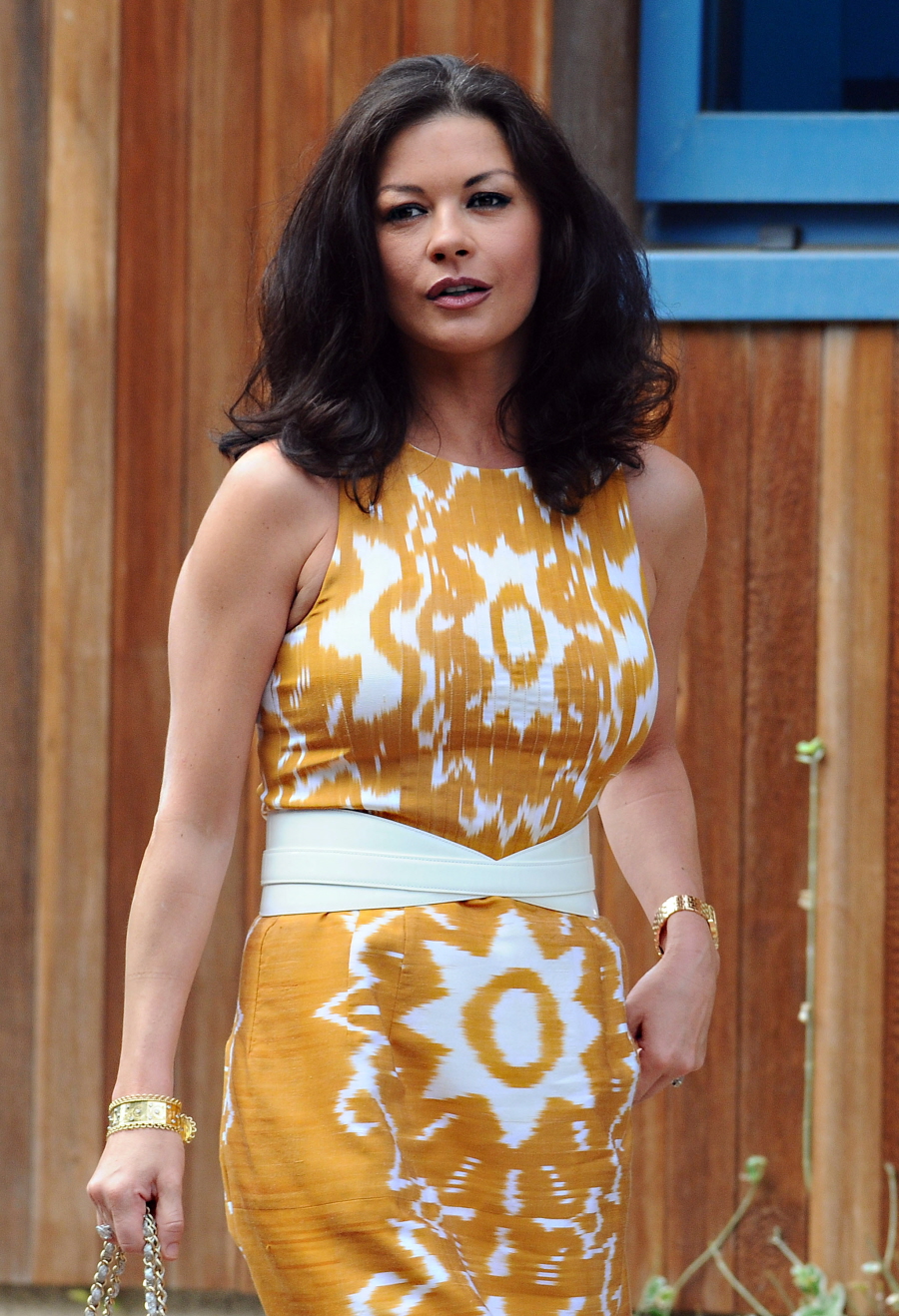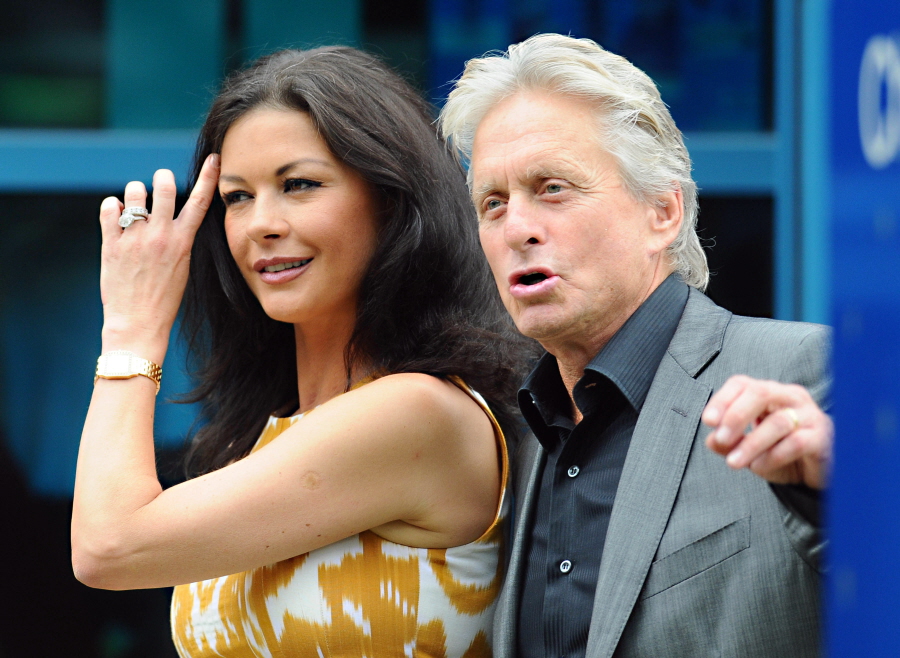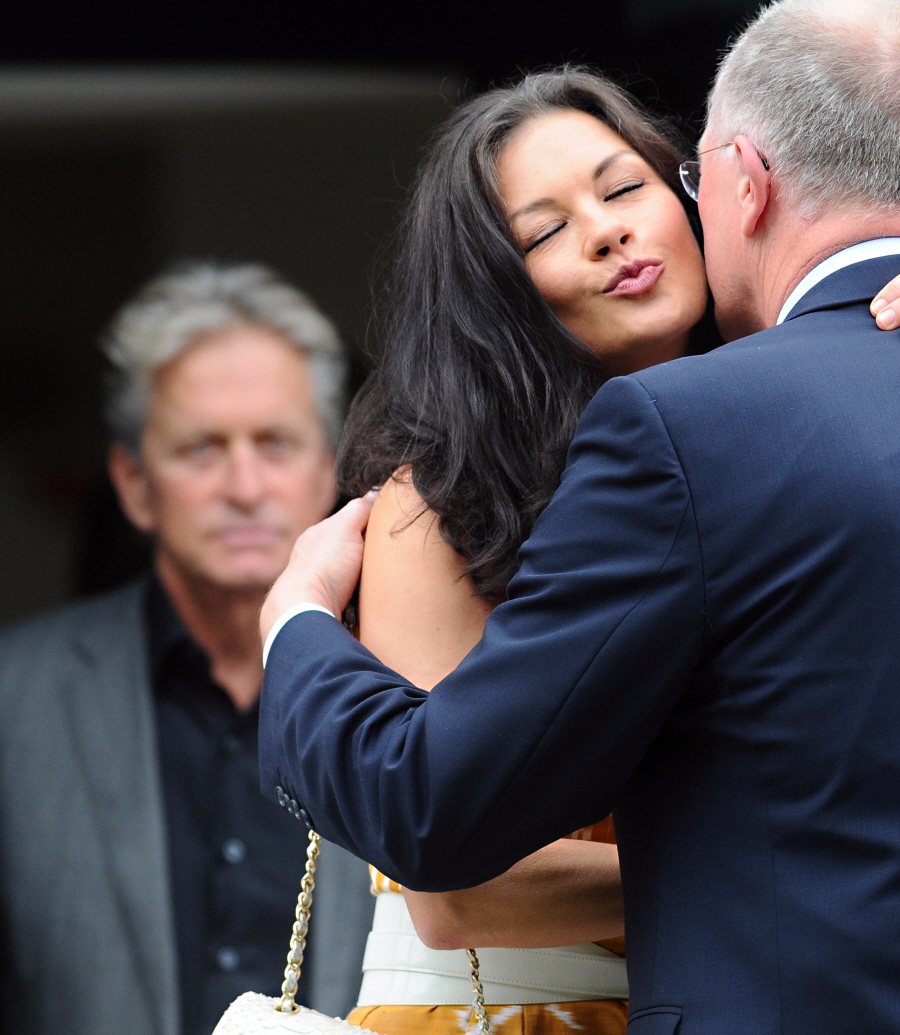 Catherine and Michael on July 23, 2010. Credit: Fame.