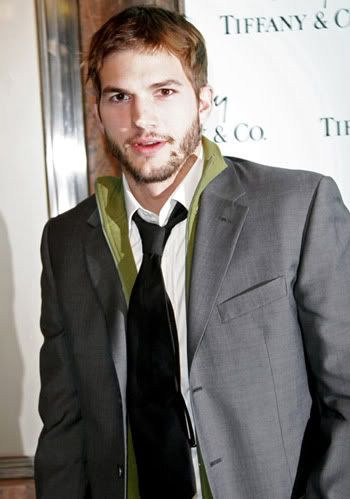 The launch party for the architect Frank Gehry's jewelry line was held at Tiffanys in New York last night. Gehry uses different materials to create unique, modern pieces:
The Gehry Collection is based on Gehry's lifelong obsession with art. Just as he has built profoundly brilliant works of architecture set in a myriad of landscapes, so does he turn to the most intimate of all the arts, jewelry design, creating provocative new forms scaled perfectly to the body.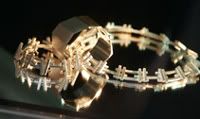 Frank Gehry utilizes an unusual array of materials, such as black gold, pernambuco wood and cocholong stone, in his collection. Along with sterling silver, diamonds and gemstones, these materials define six intriguing motifs inspired by structural elements, childhood memories, renaissance masters and contemporary painters.
Plenty of stars attended the event, including Ashton Kutcher, Kyra Sedgwick, Kevin Bacon, Susan Sarandon, Rosie Perez, Famke Janssen, Kristin Chenoweth, Jamie-Lynn Sigler, Billy Crystal, Ashton Kutcher, Dennis Hopper, Lake Bell, and Lorraine Bracco. DJ AM performed.
12 pictures total.