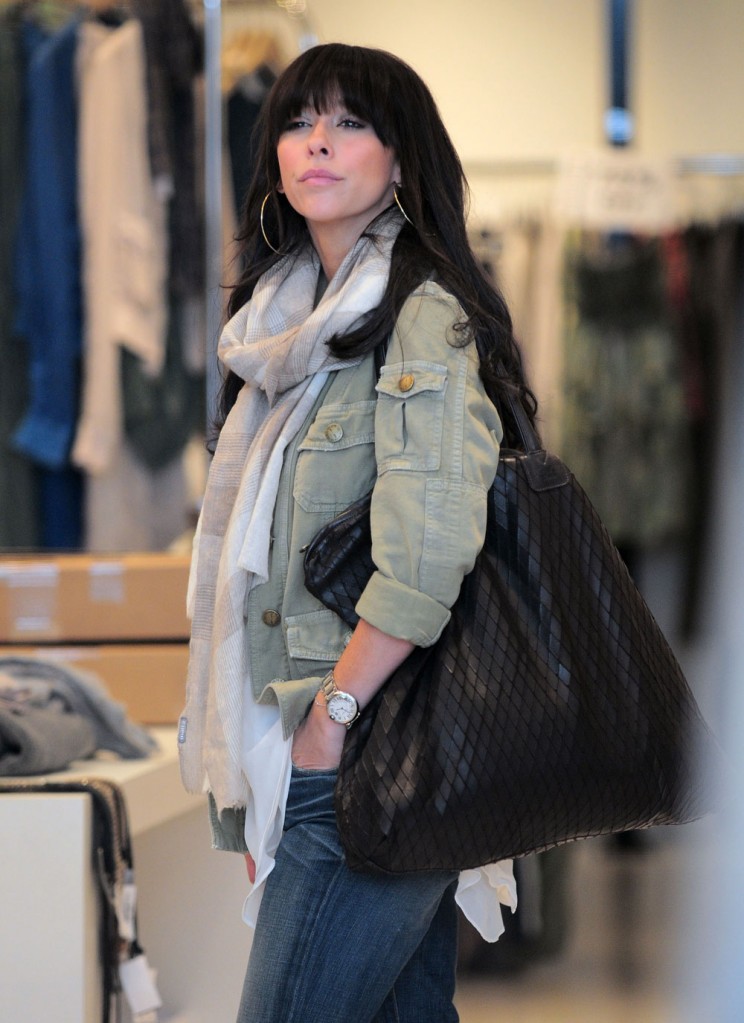 Jennifer Love Hewitt is probably no longer dating Jenny McCarthy's no good ex, who was the last guy she was linked with after her split with Jamie "I'll call you pear ass" Kennedy. According to US Weekly, she's with a new actor/director named Alex Beh, and he's 27.
Jennifer Love Hewitt has a new guy, the new Us Weekly reports.

She is seeing actor/director Alex Beh, 27.

"She's so into him," a pal tells Us of the actress, 31, who split from her Ghost Whisperer costar Jamie Kennedy, 40, in March after a year of dating.

"It's relatively new," adds the source of the pair, who enjoyed a romantic date at Katsuya in L.A.'s Encino July 18. "But they're really cute together. They were holding hands the whole night!"

Hewitt has dated Carson Daly, John Mayer and Jenny McCarthy's ex-hubby, John Asher, and was engaged to Scottish actor Ross McCall, 34, in 2007.
[From US Weekly]
I was going to complain that she took the guy to Katsuya, a paparazzi hotspot, but there are several Katsuya branches and they went to one in Encino so it's not like she intended to be seen. Still, I wouldn't put it past her. Kaiser and I had a little back and forth this morning about our respective opinions on J. Love. She jokes that I love Hewitt but I just find her likable and less annoying than other celebrities in that kind of harmless "do-nothing get a lot of press" category, like Jessica Simpson. However, my opinion of her was changed when Kaiser pointed out that Hewitt is out getting herself papped all over the place lately.
I think that Hewitt's intentions are good but that she's going to sabotage this relationship if she goes public with it. Maybe it doesn't matter and this guy would love the publicity, though. It's not like we've heard of him before. I'm sure we can look forward to a whole barrage of senseless advice from Hewitt about how she's finally found a good man because she's "learned to love herself." She is working on yet another self-help book, after all. That's like Britney Spears putting out hair care products.
Here's the only photo I could find of this guy Alex Beh:

Here's Hewitt trying to look sexy while paying the meter on 7/27. She also went out to La Scala restaurant with her agent. Credit: Michael Wright/WENN.com. She's also shown out shopping the same day and with her dog. See what Kaiser means about calling the paps? And she got a ticket on her Bentley. She drives a Bentley? Credit: Fame Pictures