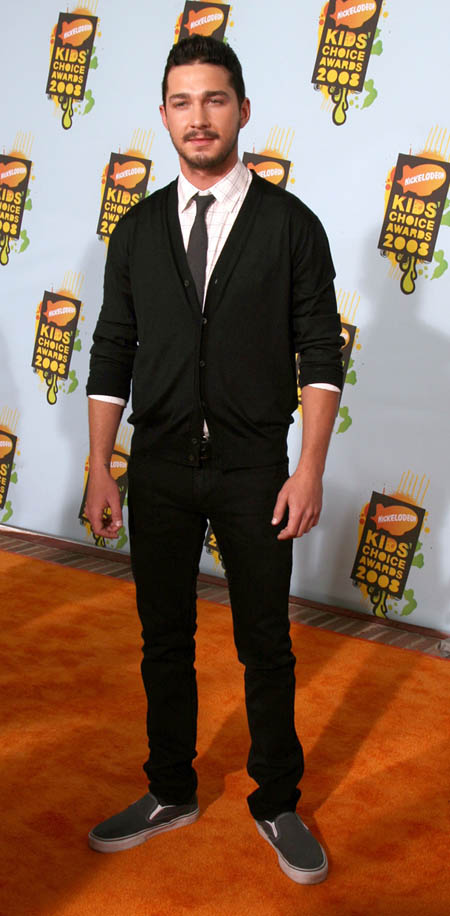 Shia LaBeouf may make us average girls swoon with his mildly rebellious ways, but drunken drug store standoffs and a wanton disregard for smoking laws are not enough to impress hardened NY City women. Page Six claims that the baby-faced Transformers star failed to pick up any women at an exclusive hipster spot in the West Village. He was clearly out of his league and was said to have made a pitiful site:
SHIA LaBeouf may be a full-fledged movie star, but it's not enough to impress the picky types who hold court at hotspot Beatrice Inn. One recent night, spies say LaBeouf was "desperately seeking a lady . . . but none of the hipster hotties were standing for it." Our onlooker snickered that he finally turned to one woman and whined a line that will send any guy home solo: "How do I get a girl to go home with me?"
[From Page Six]
Poor Shia needs to turn it up a notch and act like the unapproachable movie star all his 14 year-old fans think he is. Maybe once the new Raiders of the Lost Ark movie comes out he'll be more recognized and won't have such a hard time picking up chicks. He needs some guy advice though, and it's not like Harrison Ford is going to teach him how to score. He's starring in a thriller called Eagle Eye with Billy Bob Thornton, which is out this fall. You know that Thornton could teach him a thing or two about how to work the celebrity angle. He had Angelina Jolie eating out of his grubby hands, and he's not particularly attractive. Billy Bob's most convincing role was as a touched guy, with a drunken mall santa coming in a close second. You don't need looks to land the ladies if you're rich and famous I reckon, mmm hmmm.