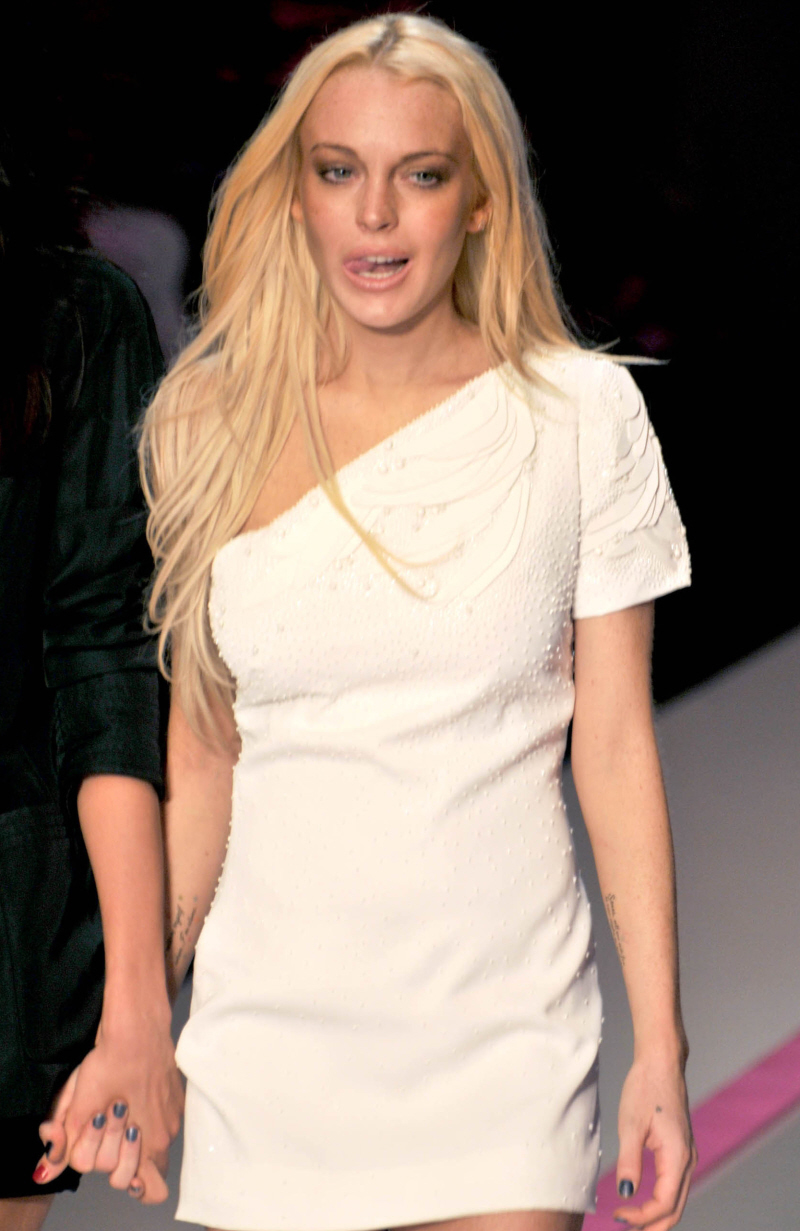 Lindsay Lohan's first full day post-jail did not go as anyone expected. First of all, there was no cracked-out photo op of Lindsay strutting her stuff just feet away from an open jail cell, where she would begin to run into her waiting mother's arms and promptly get a good contact high from Dina's clothes. According to People Magazine, "Lindsay is very upset that the judge ordered her to go straight to rehab… she feels that she deserved to spend a day with her family after she behaved well in jail." How mad is Lindsay? So mad that she's "depressed": "[She] is having a difficult time accepting that she will be in rehab for the next three months. She still doesn't think that she needs any help." That's all from People's sources, mind you. That's the official version. You want the tabloid version? Because Radar's sources claim that Lindsay is "in good spirits… but she is extremely tired. Lindsay is just relieved to be out of jail." Also, Dina Lohan gave an interview to Radar:
Dina Lohan revealed the first intimate details about her reunion with daughter Lindsay Lohan in an exclusive statement to RadarOnline.com. Dina spoke about what it was like to see Lindsay following the actress' release from prison.

"I was finally able to hug my daughter [last night] after two long weeks of speaking to her from behind a glass wall," Dina said. "Lindsay is doing well, and is appreciative of the hundreds of well-wishers she has received."

As RadarOnline.com exclusively reported, Lindsay's rehab plan was abruptly changed on Sunday following a media frenzy involving Morningside Recovery, the Newport Beach facility she was slated to attend. At the eleventh hour, Judge Marsha Revel ordered Lindsay to go to the UCLA Medical Center instead.

Following her release at 1:35 AM on Monday morning, Lindsay was driven directly to the hospital under high security. Lohan was transported from the women's correctional facility in Lynwood to UCLA in an unmarked van. Her lawyer Shawn Chapman Holley and a representative from the hospital were also in the vehicle.

Amid speculation that Lindsay's family was upset about the change in plans, Dina told RadarOnline.com: "Lindsay is with the utmost professionals and is in very good hands." Dina continued, "I refuse to respond to any of my ex-husband's false allegations about myself or my family."

Sources tell RadarOnline.com that Lindsay is expected to complete her court-ordered 90 days of treatment at UCLA. Lohan will remain on probation for another year after being released from UCLA. She has been prohibited from consuming alcohol or illegal drugs and she will continue to be randomly drug tested.
[From Radar]
Dina sounds much more lucid and less delusional than her interview last week, where Dina whines about Lindsay's "extremely harsh punishment" and that she was being treated "like a common criminal." Also: the reason for the last minute switch from Morningside rehab to UCLA was the choice of Judge Revel – Revel thought Lindsay would have an easier time smuggling in drugs at Morningside. I seriously need to send the judge a muffin basket.
One more thing: Michael Lohan has been giving a bunch of interviews about Lindsay, but I consistently try to ignore him. He did more on Monday, but whatever. The thing that really grossed me out was that he made out with a young Lindsay-lookalike – photo here. Totally gross.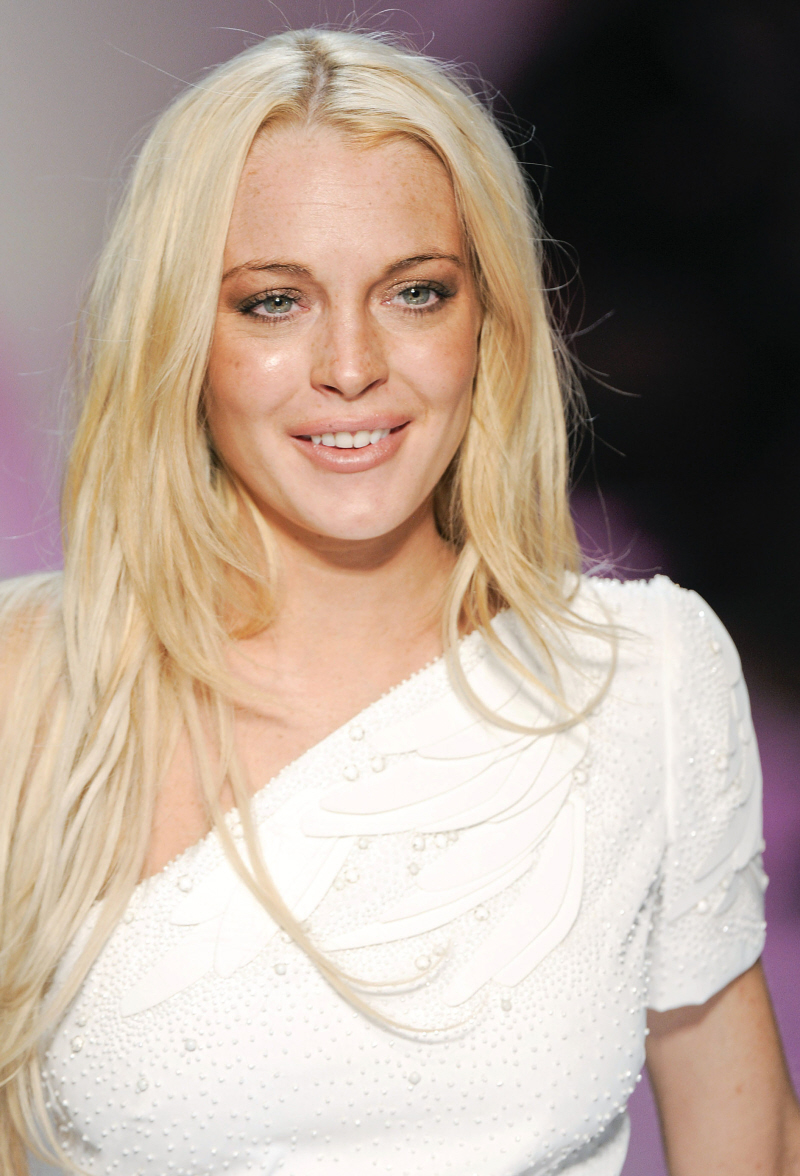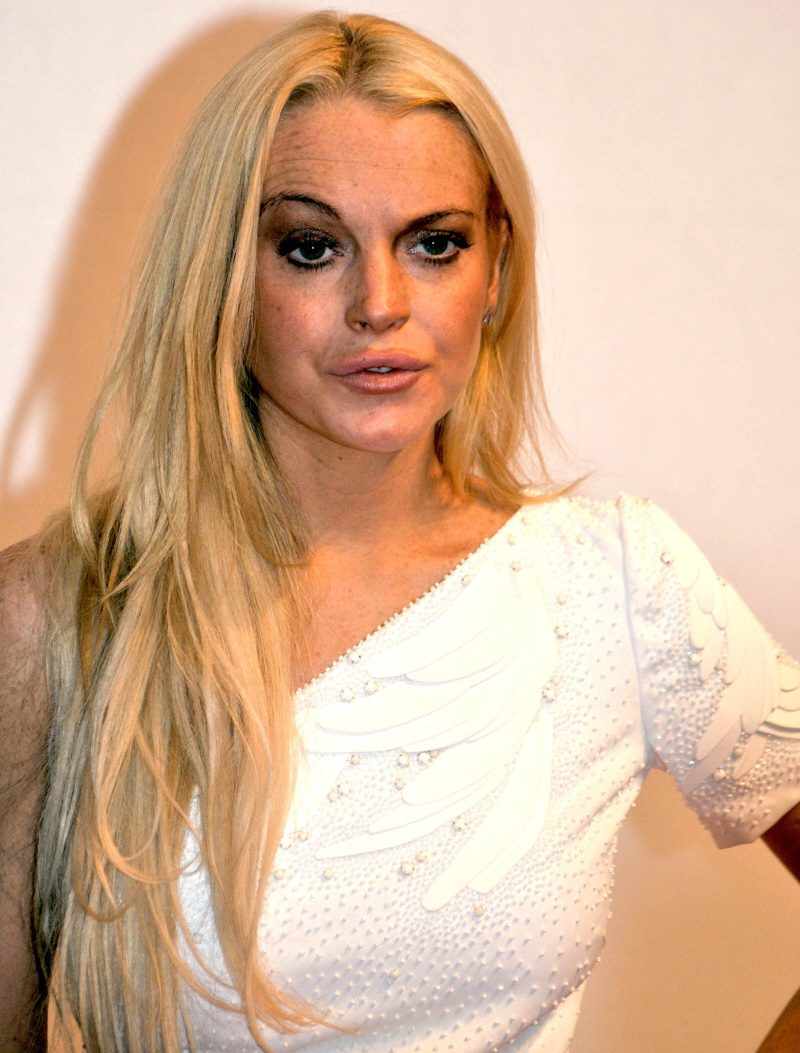 Lindsay on October 4, 2009 in Paris. Credit: WENN.