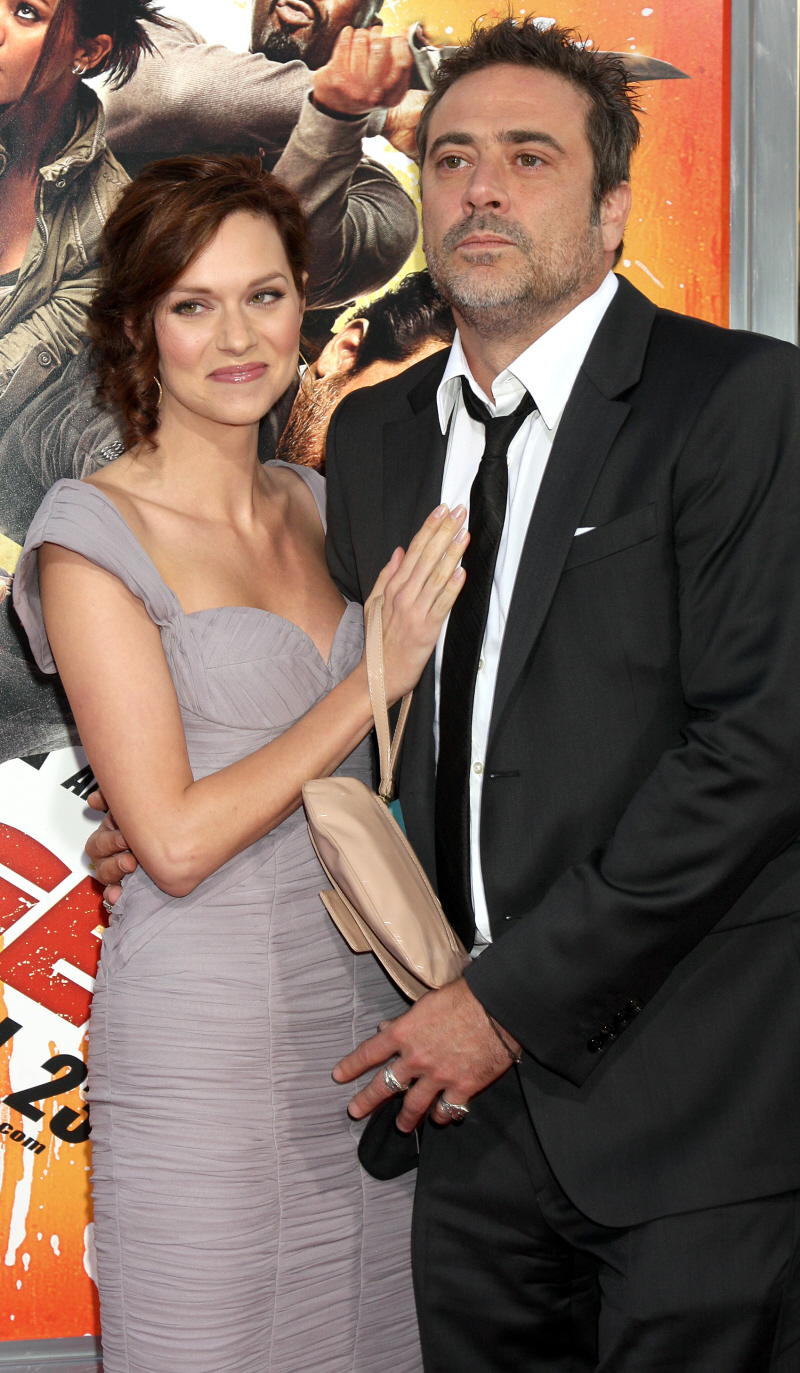 Back in April of this year, Jeffrey Dean Morgan brought his mother and his girlfriend, Hilarie Burton, to the premiere of one of his films. I was surprised to see him with Hilarie Burton – she looks very young, and very… interchangeable with every other brunette chick on the CW. Several commenters pointed out that Hilarie and JDM hadn't just started dating – they had been quietly "seeing each other" for about a year, and that Hilarie had given birth to their baby. A few weeks later, Us Weekly confirmed the total random gossip and speculation that Hilarie had indeed given birth, and that everything had been very quiet and hush-hush, and that Hilarie basically went into hiding for a year. It was a really strange story. And it gets even weirder.
Hilarie just got a gig on White Collar, filming in New York. I guess the Associated Press sent a reporter out to ask her questions about JDM and the baby, and her answers were just… weird. Like, she got to bone JDM for more than a year, and she wants to front like she doesn't want to brag about it! What the hell?
New mom Hilarie Burton (formerly of One Tree Hill) is breaking her silence — just a tad — about the baby boy she and boyfriend Jeffrey Dean Morgan (The Watchmen) secretly welcomed earlier this year.

As first revealed in Us Weekly in May, Burton, 28, began dating Morgan, 44, in 2009, and "their relationship moved pretty quickly," an insider told Us. The actress was not photographed in public between May 6, 2009 and April 20, 2010, when she and Morgan went public with their romance at an L.A. film premiere.

Now back at work to film episodes of USA's series White Collar in NYC, Burton told the Associated Press recently that she and Morgan are "really happy, and we're a very good team. And we got very lucky that our family is what it is."

But Burton still would not tell the AP the name of their son or his birth date.

"I want to protect them like a mama wolf should," she explained of her new family.

Burton divorced One Tree Hill assistant director Ian Prange in 2008. It's the first child for Burton, but not Morgan: he learned in March 2009 that he had a 5-year-old son with actress Sherrie Ross.
[From Us Weekly]
It's not like Hilarie and JDM are some super-famous couple. In fact, the seeming weirdness of this situation probably gives them more press than if they had their publicists issue a short little announcement. She won't even confirm the kid's name?!? Oh, and maybe I could understand it if she was leaving Hollywood and she was just tired of the life, but she's still acting! She's on White Collar, for goodness sake. This whole thing is just so strange. Do you think it's all about the sketchy timeline for when he and Mary-Louise Parker broke up? Are there more secret love children out there?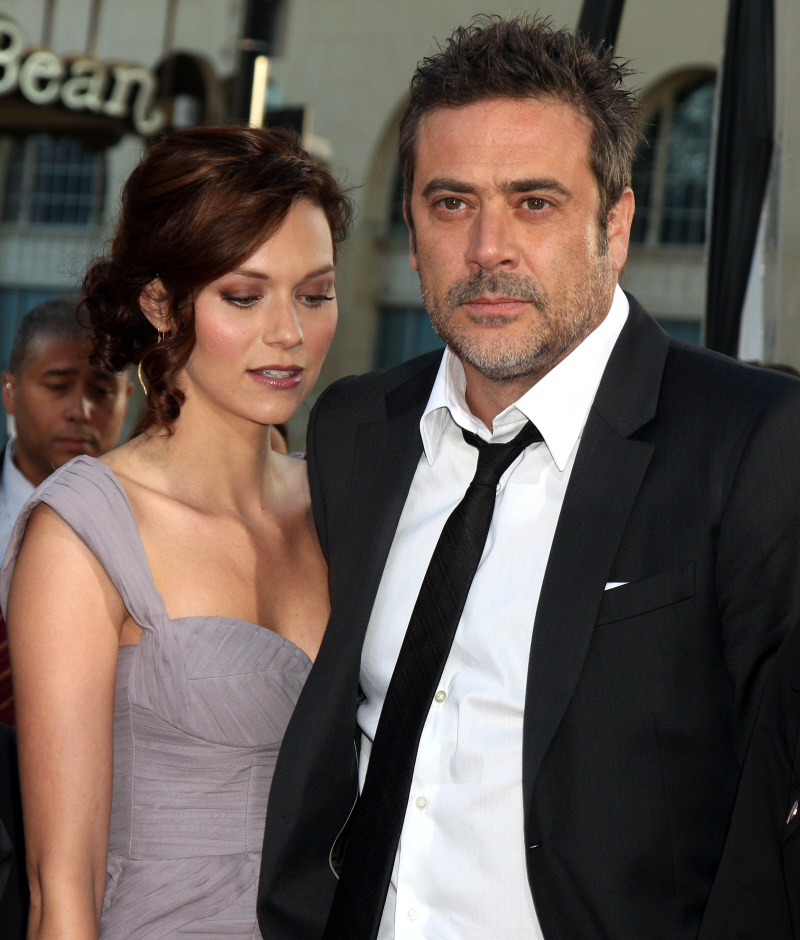 Hilarie and JDM on April 20, 2010. Credit: WENN.