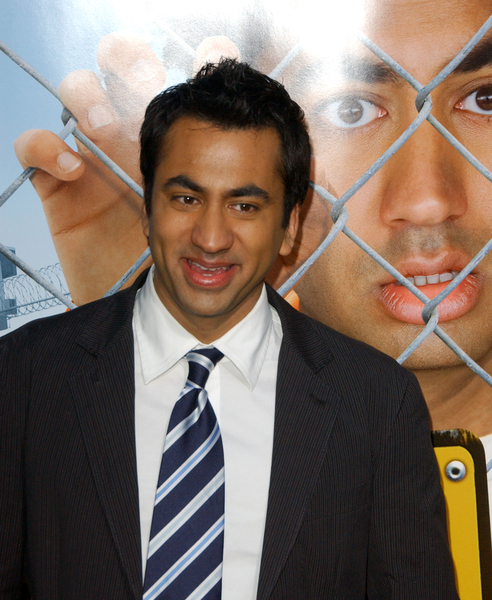 Actor Kal Penn from the Harold & Kumar movies is working a guest lecturer in Asian American studies at the University of Pennsylvania. He teaches two courses, "Images of Asian Americans in the Media," and "Contemporary American Teen Films." Penn has an undergraduate degree in sociology from the University of California and is working on a graduate certificate in international security from Stanford.
Penn contacted the department after he gave a speech for the college during Asian Pacific American Heritage week. Somehow a deal was reached to hire him, and while the director of the Asian American Studies program will not reveal Penn's salary it is thought to be more than an average guest lecturer. He's not doing it for the money, but it's not a pittance either:
[Asian American Studies program director] Kao would not reveal how much more it cost to hire Penn versus the average adjunct professor, but he said that the Asian American Studies Program contributed a significant portion of its yearly budget, as did the Cinema Studies department contributed funding.

Penn is "really doing this because he wants to. He's not going to get rich doing this," Kao added.

The ASAM Program is relatively small, and students and administrators say that Penn's arrival could increase its prominence.

"Kal Penn coming to Penn for a semester is going to be huge for the ASAM program," College sophomore Rahima Dosani wrote in an e-mail.
[From the Daily Pennsylvanian]
A lot of students signed up for Penn's class due to his celebrity status, but he says his popularity only goes so far when it comes to showing up for class and doing the work. Penn told MTV news that a lot of students dropped his class when they realized how early it was: "It's a Monday, early morning class and there's a lot of reading and papers, so a lot of people dropped the class." [via Contact Music]
The University of Pennsylvania was hoping that Penn's guest lecturing gig would bring more attention to the Asian American studies department, and it surely did, but it seems it didn't take long for students to realize that a famous teacher doesn't necessarily make a class easier. I tried to take "Blacks in Films" when I was in college and the requirements were too hard so I dropped it. Entertainment-related subject matter doesn't make a class any less demanding.
SFGate has an article about pop culture university classes, and they include `"The Simpsons: Sitcom as Political and Social Satire," and "Droppin' Science: Critical Essays on Rap Music and Hip Hop Culture" at UC Berkeley.
Kal Penn is currently starring in Harold & Kumar Escape from Guantanamo Bay, which is out in the US on 4/25/08. Here's the trailer. Warning NSFW language and adult subject matter.