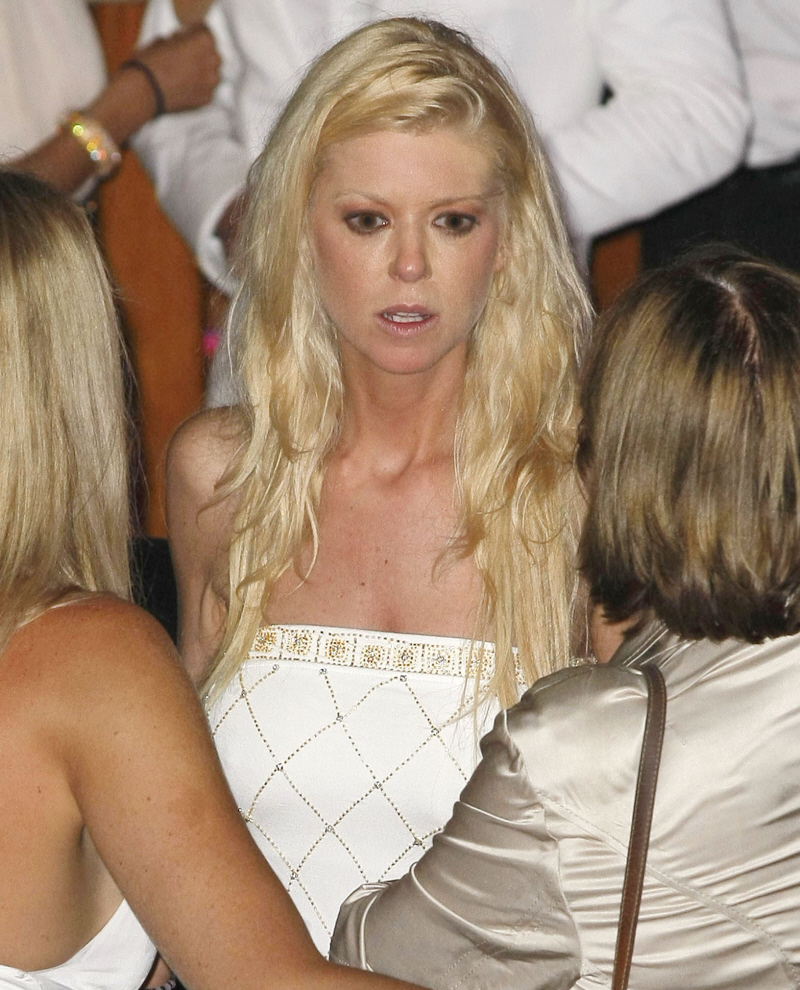 Last week, the photo agencies were flooded with photos of Tara Reid being a drunken, coked-out mess in St. Tropez, allegedly. I mean, allegedly she was a mess, although the photo evidence is pretty strong! Anyway, the tabloids have gotten into it now, and In Touch Weekly claims that Tara is officially "off the wagon." She was actually "on the wagon" for more than a year – a year in which she corrected some of her dodgy plastic surgery, posed for Playboy, and got engaged to an assman (er, Axtmann). But the engagement fell through, and I think that might have been the catalyst for this:
Just four months ago, Tara Reid was busy planning her wedding to German entrepreneur Michael Axtmann — and insisting to the world she'd left her party-girl days far behind.

"My life is totally different," Tara, who went to rehab for alcohol in 2008, told In Touch in March. But sadly, that doesn't seem to be the case anymore. During a hard-partying week in St. Tropez, Tara relived the bad old days with a vengeance, staying out until dawn, acting out in public and, as one local reveals, "kissing a string of random men."

No longer engaged, Tara, 34, seemed intent on living it up, and was spotted behaving like an out-of-control college student on July 28 and 29 at several different parties and clubs.

"Tara has been out every night this past week," St. Tropez resident Lucy Richards tells In Touch. "She's been at Nikki Beach during the day, drinking rosé wine, and then she's been out drinking champagne and vodka until 5 a.m. at clubs in the port."

Richards says she saw Tara "dancing on tables" and getting very affectionate with her ex-fiancé Michael — and others: On July 28, "She kissed a girl behind the bar — and almost every man who walked past her."

The next night, local John Baptiste says Tara was "kissing Dennis Rodman in the VIP room of a club" and acting as if she was very drunk. "This is not a girl who has turned her life around at all," he observes.
[From In Touch Weekly]
I've seen some people theorize that Tara and Lindsay Lohan have some kind of deal where only one of them can be a public crackhead at a time – Lindsay is in court-ordered rehab, so it's Tara's turn to party. It is strange how one went and the other comes.
Beyond that, it's just kind of sad to see Tara relapse. I mean, yes, she's doing it to herself, and I'm not drowning in sympathy here, but I do think she was doing better at one point. Unlike Lindsay Lohan, Tara is not a horrible, entitled bitch about everything, though. Tara just seems kind of dumb and like she enjoys partying. And hey, she's never hijacked a car! Tara: 1, Lohan: 0.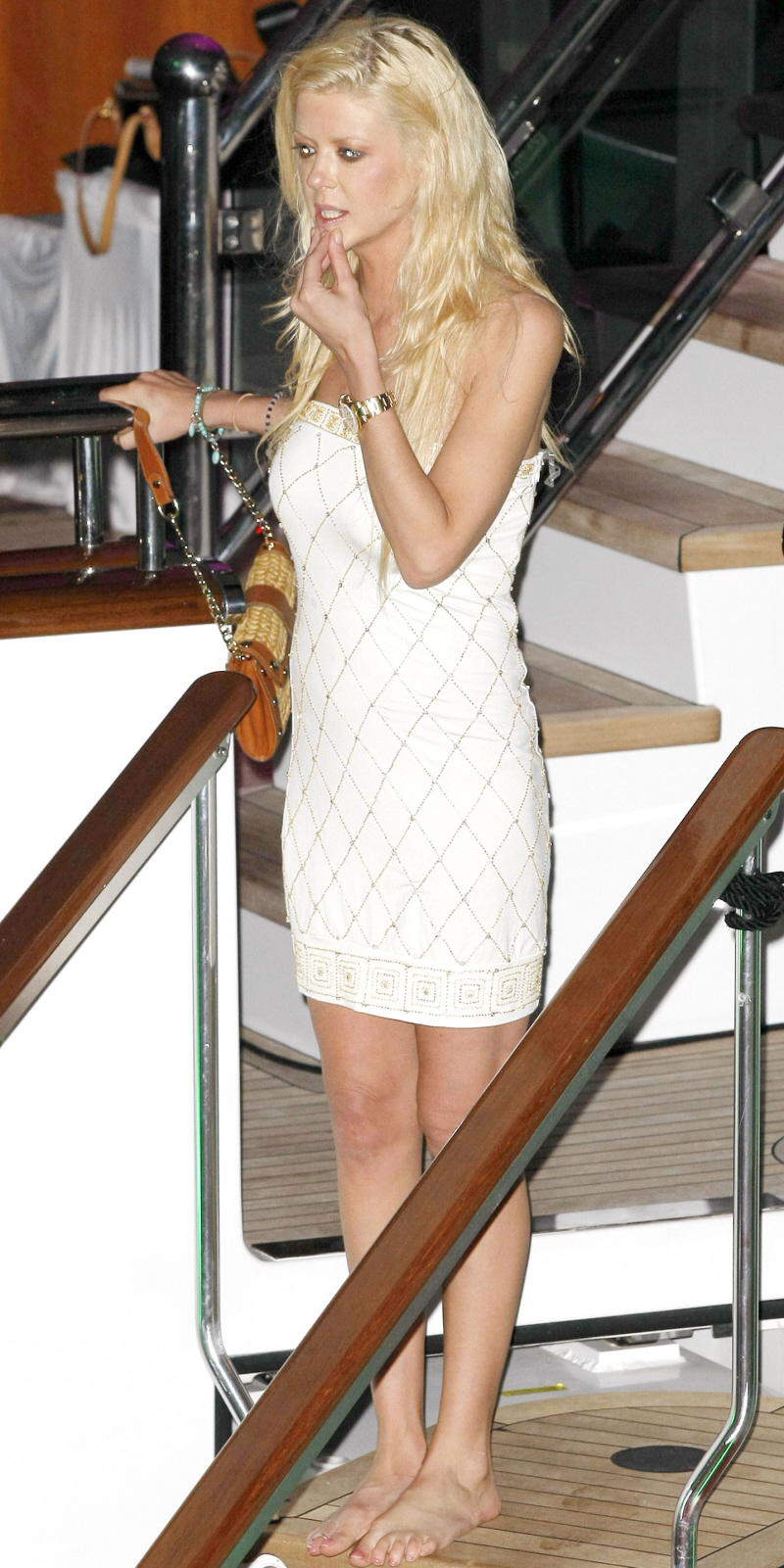 Tara on July 28 & 29, 2010. Credit: WENN.