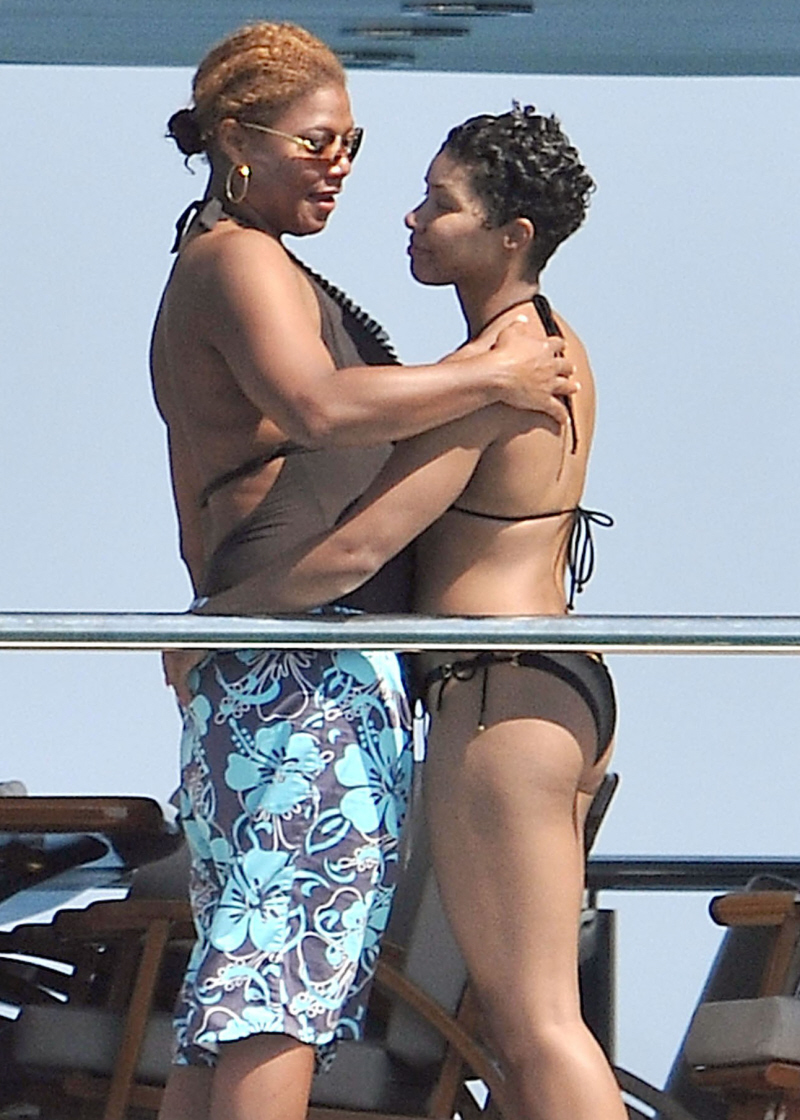 How much fun would it be to date Queen Latifah? I think it would so, so cool. I imagine she's a really awesome girlfriend, and that once you go Latifah, you never go back. These photos don't really confirm anything that hasn't already been said before – Latifah has a girlfriend. Her name is Jeannette Jenkins, she's a personal trainer, and they live together. Latifah was one of Alicia Keys' invited guests on her yacht wedding, and I guess Latifah's invitation had a "plus one" so Jeannette came along to enjoy a week of sun and fun off the coast of France.
Personally, I think Latifah is one of the smartest women in the industry, and I find her to be an excellent role model for young women. Why is Latifah cosigning Alicia's mess with Swizz? I don't get it. Latifah should be telling Alicia some hard truths about this man, for real.
Also: I love this photo of Jeannette grabbin' some of that ass. They're really cute together!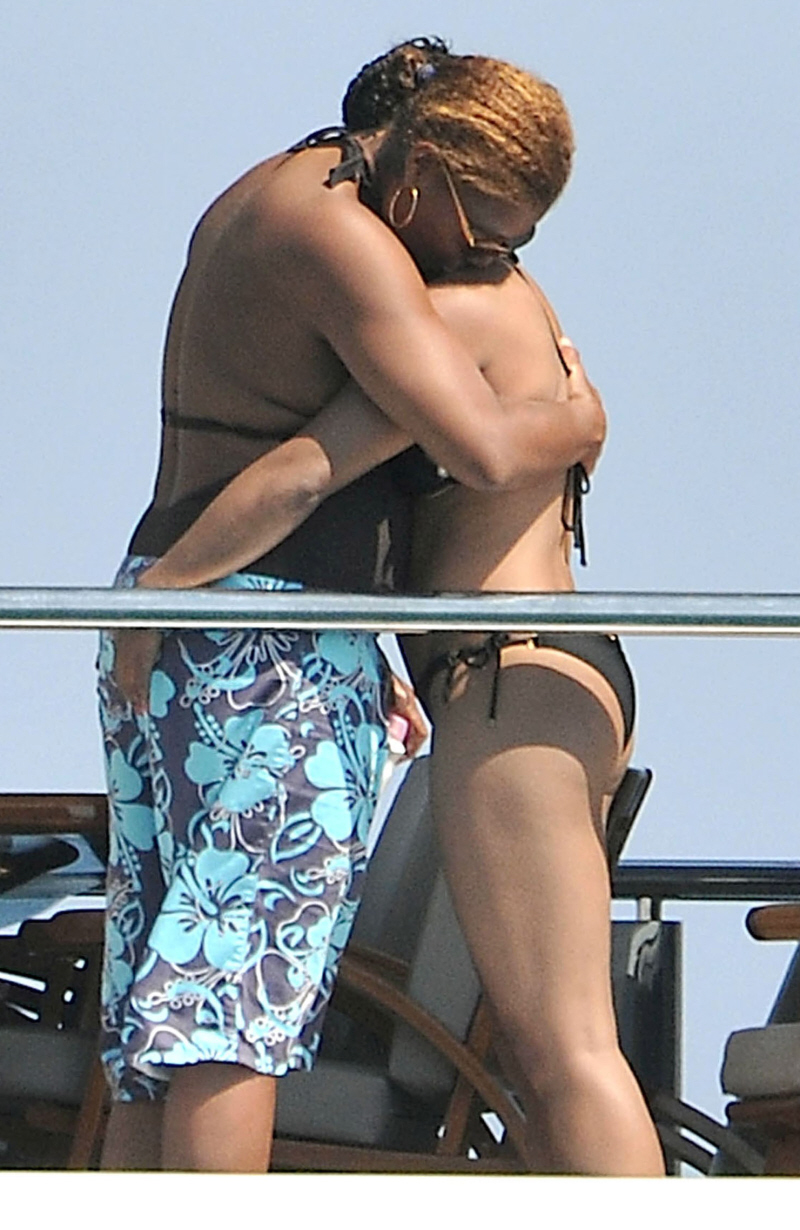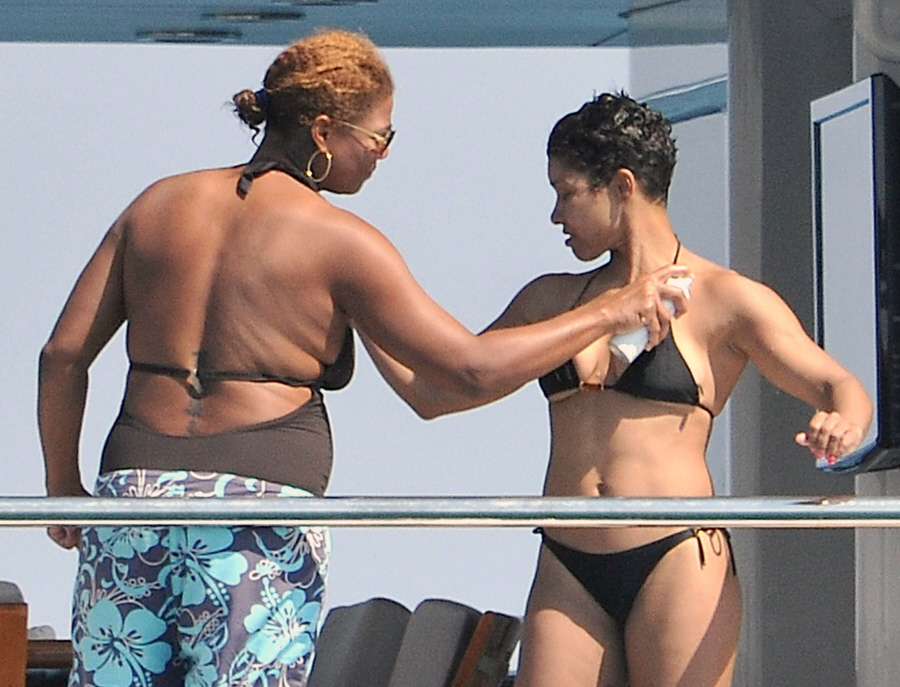 The Queen and her girlfriend on a yacht on August 4, 2010. Credit: Bauer-Griffin.