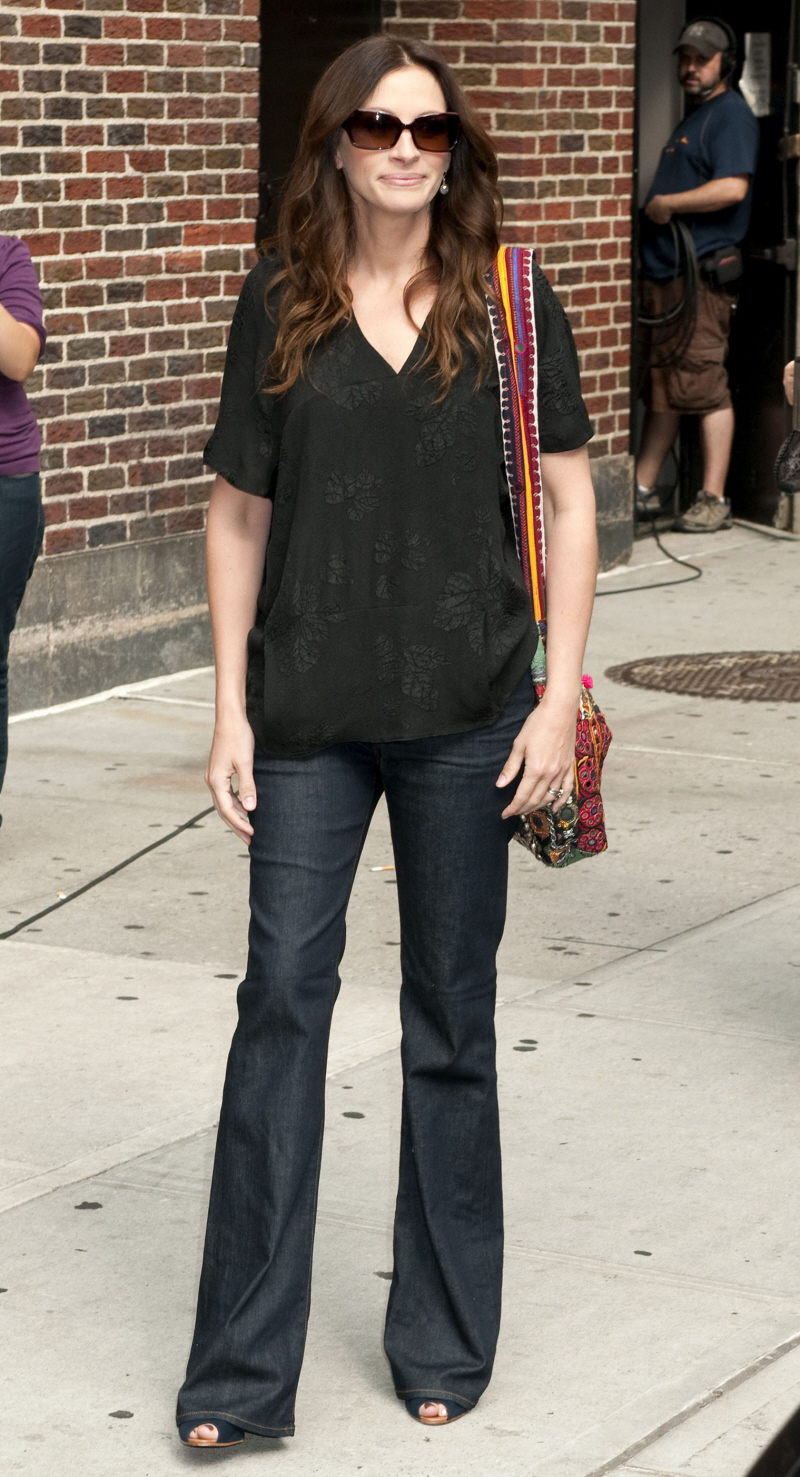 Julia Roberts maybe-probably gave a short interview to Star Magazine this week. Most of the questions are regurgitated from other interviews – Julia talks about eating eight slices of pizza in an hour, and how she gained ten whole pounds while filming in Italy, which we've heard before. But there were a few questions that I found very interesting:
Q: Did you jump at this role in Eat, Pray, Love?
Not at first, I'm a mother of three young children, and this was a huge workload. It wasn't just driving to Sony three days a week to shoot on a soundstage. It was shooting around the world – I didn't know if I could commit my family.

Q: Did you have to go through something like this to find yourself?
I wasn't searching in the same urgent, persistant way as Liz did, but I definitely knew my life needed to evolve until I found a place I wanted to live in forever – which is the home I have now. So I related to her searching and her perseverance. And now? It's great to finally be there.

Q: Do you agree with your character, who says how you look naked doesn't mean anything?
Absolutely. Men don't care what a woman looks like naked. It's more about, 'There's a naked woman here with me.' And anyway, that's what dimmer switches were made for!
[From Star Magazine, print edition]
I don't really know what to think about that last one. I've met some men who cared very deeply about what I looked like naked, and others, not so much. I guess I've never thought about it in those "Men don't care what a woman looks like naked" terms, though. Seems a rather sweeping generalization, although it probably is true for most men. I think a better generalization might be: "Men will always think you look better naked than whatever crazy, neurotic sh-t is playing out in your head."
By the way, these photos are from Julia entering the Ed Sullivan theatre the other day, on her way to see Letterman. LaineyGossip has the coverage of Julia's appearance here. Oh, and I want her jeans so much.
Julia on August 4, 2010. Credit: WENN.