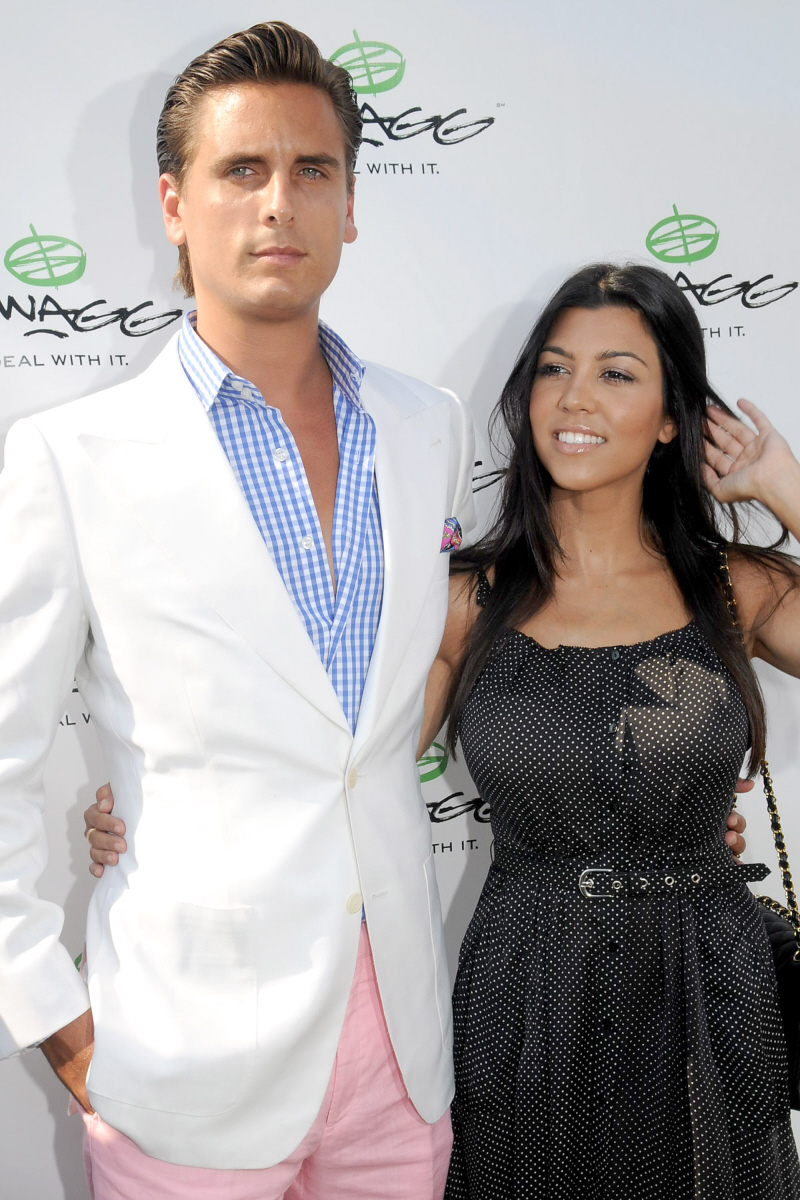 Other sites and tabloids have been telling versions of this story all week, but it's looking like it might be for real: Scott Disick maybe-probably checked into rehab after getting a good, cold, hard look at himself via Khloe & Kourtney Take Miami. I haven't seen the episode, but Scott apparently got wasted and got violent, and had to be taken to the hospital. Afterwards, Scott checked himself into out-patient treatment, but Kris Jenner really wants him to get more extensive help:
Kourtney Kardashian's bad news boyfriend is having trouble keeping up with his hard partying lifestyle. Scott Disick, perpetual party boy and father of Kardashian's baby Mason, reportedly checked in to rehab following a violent outburst on last week's episode of Kourtney & Khloe Take Miami, E Online reports.

"Scott received outpatient rehab treatment and counseling for alcohol use and psychological issues after his Miami outburst," sources told E. "He's still being treated."

But the preppy playboy seemed very resistant to the idea of rehab when Kourtney's mother Kris suggested it, as shown in scenes from the show's next episode.

The confrontation occurs when Kris stops by to talk to Disick about possible 'retreats' she has looked into for him to deal with his issues.

"I'm sure that deep down in there somewhere there's a really great guy," she tells him in a clip posted on E's website. "But I think that things have gotten a little out of hand and you really need to take care of yourself before you take care of anyone else."

Disick rebuffs her suggestion, saying, "I've already started going to therapy and working on myself…I don't need another person putting me down while I'm trying to be on the right path."

Though Kris stays firm, giving him materials on 'retreats' she has researched for him to get help, her daughter's boyfriend tosses the information aside dismissively.

"It's very upsetting," Kris tells Disick. "I'm here to say you will not be a part of my life unless you change really fast."

Disick didn't seem too concerned with the warning, as he is shown throwing the pamphlets off his balcony following her departure.
[From NYDN]
I know, I know. This reads as just an advertisement for the show rather than a genuine confirmation that Scott is seeking help. Now, is Scott an alcoholic? Or is he just a horrible douche? I tend to think he's just a horrible douche, and when he drinks, his douchiness just becomes more pronounced and disgusting. Of course, I also think Scott is going to end up a serial killer one of these days. Can't you see it? One day, E! News will get the exclusive: "Bodies found in backyard of Scott and Kourtney's home, police arrest 'psychopath' Scott". And Khloe will give the first interview, and she'll say "That's why I hit him! No one would listen to me!" And Kourtney still won't want to hear it. It's ridiculous that she's still with him.
Header: Scott and Kourtney on July 24, 2010. Credit: WENN.