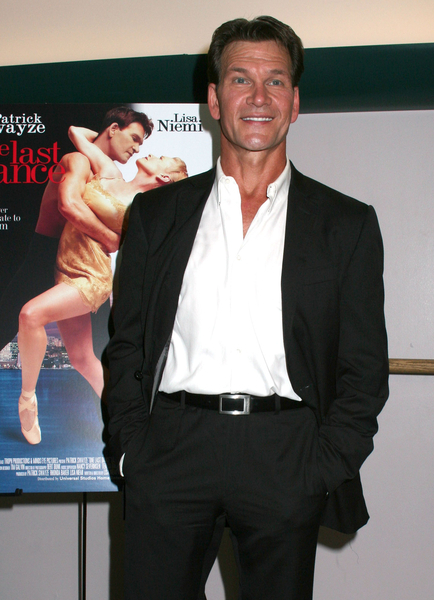 While reports are that Patrick Swayze is responding well to his cancer treatments, it seems he is still preparing for the worst case scenario. He's put all of his assets into a living trust, so that if he does die they will be disposed of in the way he wants.
Fans of ailing movie hunk PATRICK SWAYZE have been left fearing for the worst after learning the GHOST star has put all of his real estate into a living trust.

The actor, who is fighting deadly pancreatic cancer, has filed papers suggesting he's getting his affairs in order.

The documents are traditionally filled out by people on the verge of death, who want to make sure all of their final wishes are taken care off after they die.

The paperwork, obtained by U.S. TV news show Entertainment Tonight, was filed on 28 March (08).
This isn't your cue to worry that his condition is much worse than what reports indicate. While these papers are usually only filed when someone is close to death, it makes sense to me that anyone with a potentially terminal illness should make sure their affairs are in order.
Patrick has been getting a little bit of special treatment from NASA.

Patrick Swayze has been granted special permission to use a NASA airstrip in California, so he can fly himself to hospital for cancer treatment.
Moffett Federal Airfield near San Francisco is designated for government use only and is totally closed to civilians – but the actor and flying fanatic has reportedly been using the runway to jet between his home in southern California and Stanford University Medical Center.

A source tells Florida's Palm Beach Post newspaper Swayze is using the ex-navy base to avoid the paparazzi when he makes bi-monthly trips for chemotherapy.
I don't know if this is true, the report only comes from a 'source', but if it is then it indicates that Patrick is in good enough health to fly himself to hospital.
His wife Lisa Neimi has thanked people for their support, saying "We can't help but feel that all the prayers, meditations and good thoughts sent his way by everyone has made a difference." Hopefully Patrick keeps sending us positive reports, and his living trust never gets used.
Patrick Swayze is shown at a One Last Dance Movie and Benefit Performance on 08/23/05, thanks to PRPhotos.