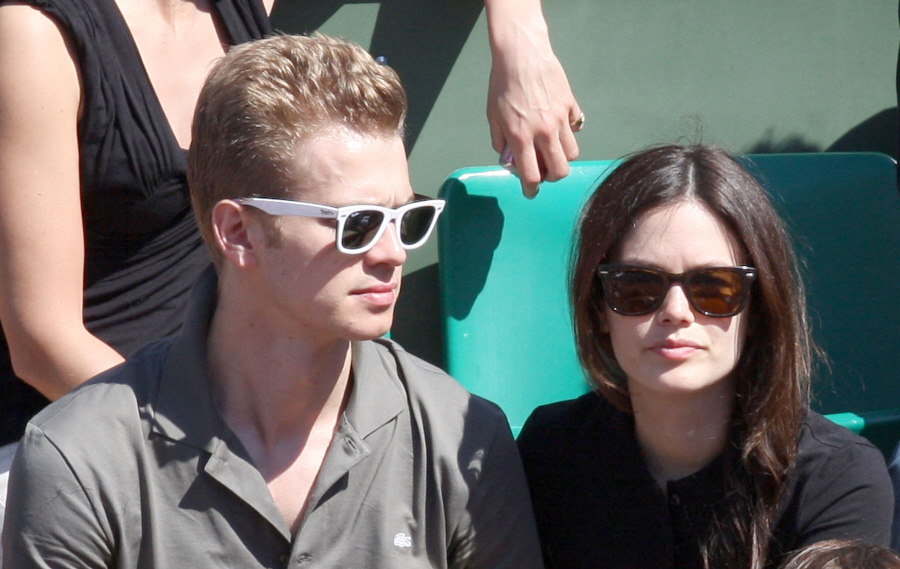 This news is sort of a non-event, but still, it's looking like a slow news day, so what the hell. Back in June, Us Weekly reported the rumors that Hayden Chistensen and Rachel Bilson were on a "break". The two had been engaged since February 2009, and there hadn't been much in the way of wedding planning or excitement, so the news didn't come as a big shocker. Plus, many of us feel that Hayden might be confused about his sexuality, but whatever. Anyway, Us Weekly got a hard confirmation from Rachel's rep that the engagement is totally off. Still nothing from Hayden's rep, although who knows if Harden's rep is even answering his calls at this point?
Rachel Bilson and Hayden Christensen have officially ended their relationship, her rep confirms UsMagazine.com.

"Yes, the engagement is off, therefore, so is the wedding," her rep tells Us.

In June, a source told Us the couple — who co-starred in the 2008 action flick, Jumper — were "taking about a month off" to evaluate their relationship. "They're taking a break," the insider added.

Around the same time, Bilson flashed a ringless finger to Us on the red carpet of a THQ/Take No Prisoners event in L.A. When asked how wedding plans were going, she said, "No, no plans" and pointed to her bare hand. "No nothing."

Christensen, 29, and Bilson, 28, announced their engagement in February 2009.
[From Us Weekly]
Is it sad? Sure. Rachel really seemed to love Hayden, and I'm getting the vibe that she's kind of heartbroken. I'm also getting the vibe that Hayden couldn't care less, and that he's working through his own sh-t right now. I'm hoping that Rachel gets her act together, career-wise, and comes back smart. Does she think she's too good for another television show? She's not. She's a cutie, and she would be great on a smart television show. Also: I'd like to see her get a new stylist. But first we need to work on her career.
Also – Hayden was seen a few days ago with Sophie Monk? Are they hitting it? It doesn't appear so, but you never know. Didn't Sophie fake-date Ryan Seacrest at one point? Oh, this doesn't look good.
Header: Hayden and Rachel on May 29, 2009. Credit: WENN.