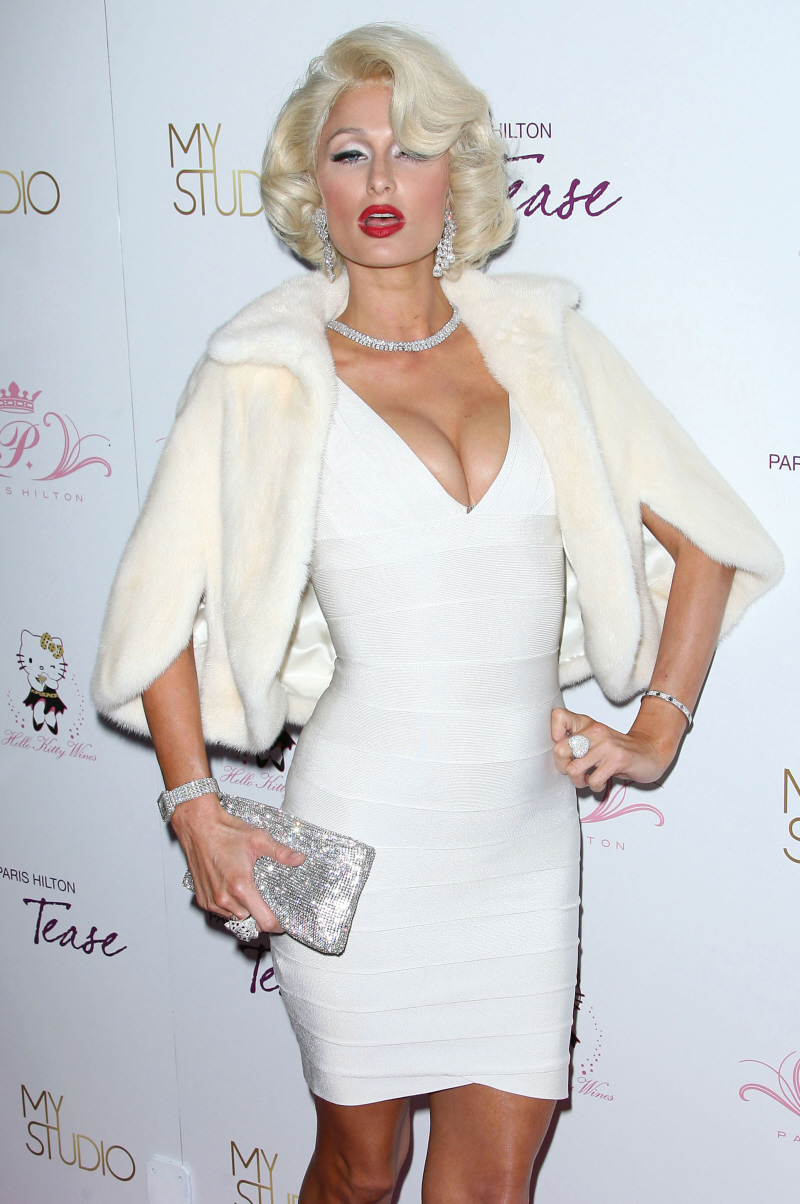 I know, I hate covering Paris Hilton in general, but sometimes it's a little fun, in the same way it's fun in a cheap, easy, gross way to cover the Kardashians. Paris Hilton launched her new perfume last night in LA. The perfume is called "Tease". Because Paris is a "tease" – get it? Because we don't know ANYTHING about her, because we can't read her big, dumb face like an open book, because she's such a woman of mystery and enchantment. I wish she would have a sense of humor about herself and call the perfume "Trash with Money" or "Unemployed" or "Oxygen Thief". Alas, Paris never takes my suggestions.
Anyway, I wanted to take about how Paris looked for the launch. Did she get a boob job? Or are her girls just jacked up beyond belief? I don't honestly think chicken cutlets and the best push up bra in the world could make Paris look this boob-tastic. Also: the Marilyn thing. She's done it a million times before, as has Lindsay Lohan and a million other girls. Why don't these women ever realize that they're grossly slandering their beloved icon? When I see Paris looking like a Botoxy 40-year-old prostitute with a Marilyn fetish, I don't think "Oh, Marilyn would be so proud." I think, "Poor Marilyn, look at what you've become for generations of celebutards."
One more thing: is this a wig? If it's a wig, it's a really good one.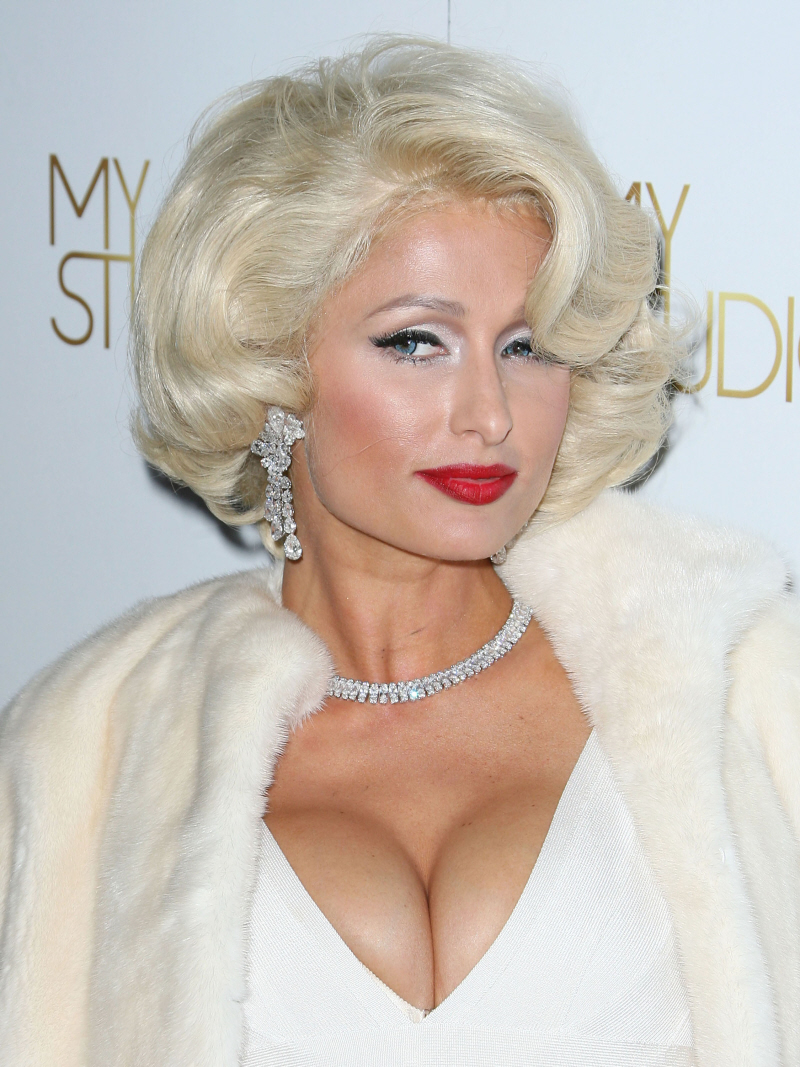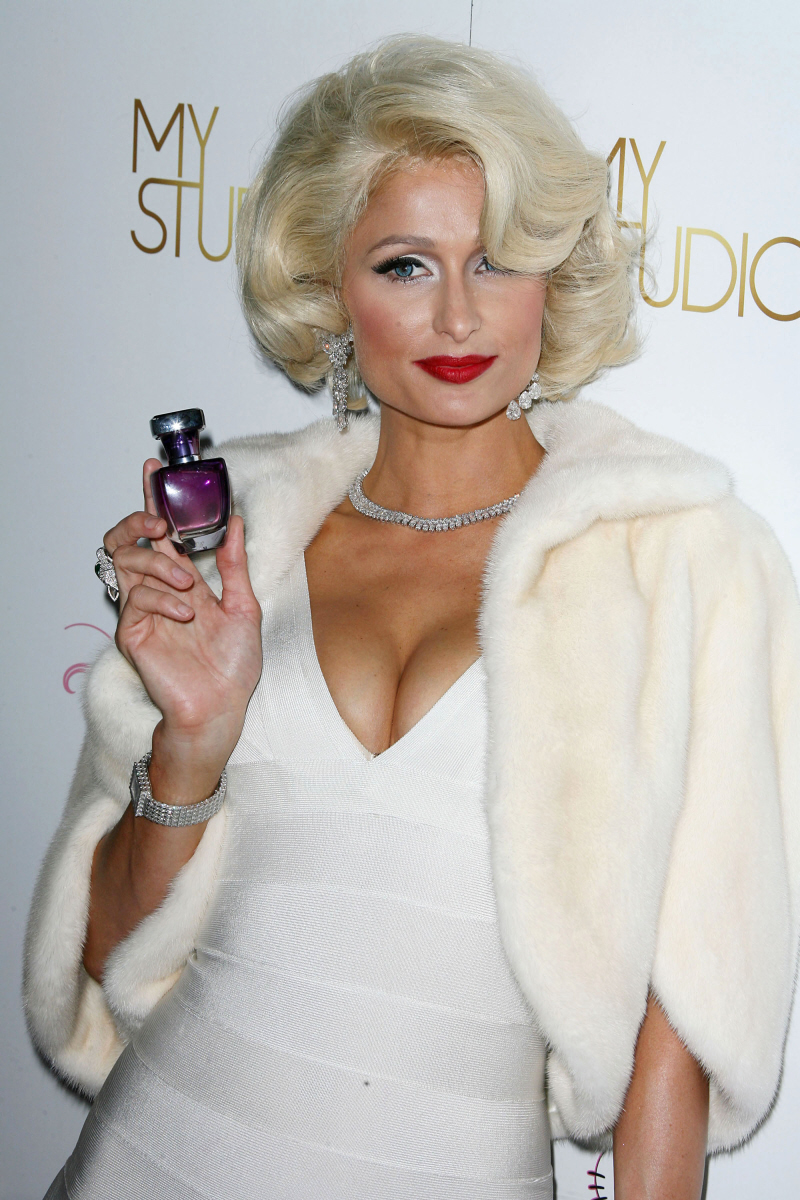 Paris on August 10, 2010. Credit: WENN.