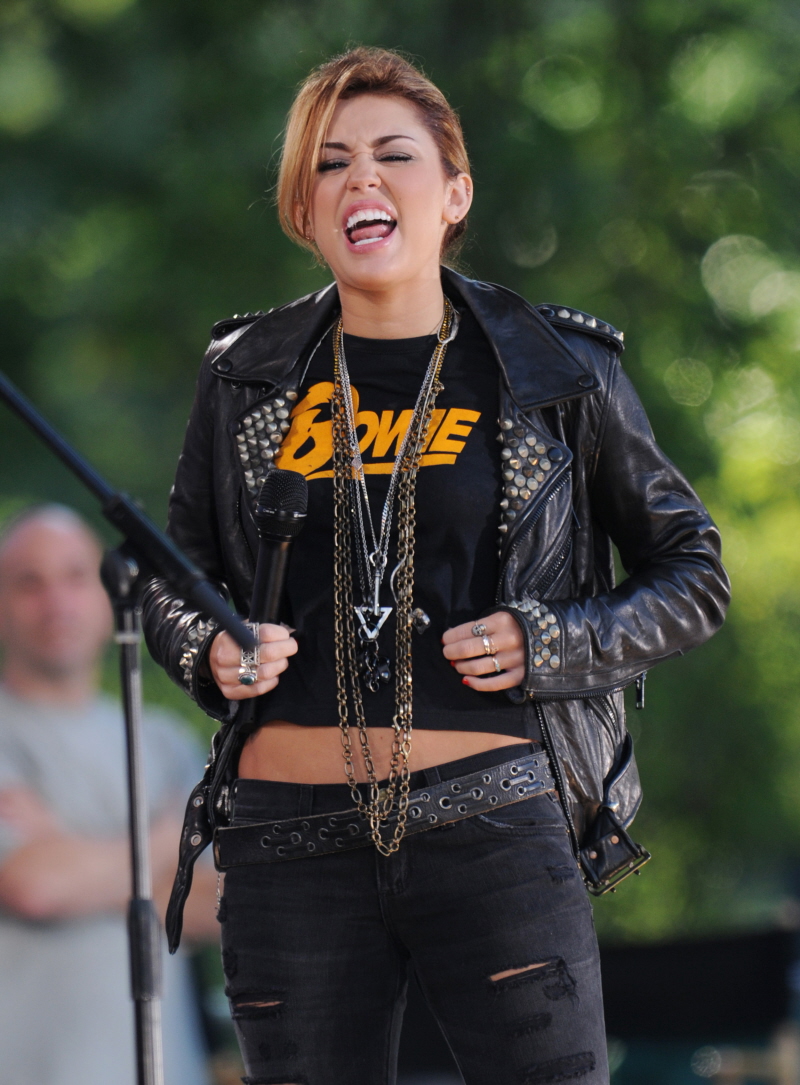 Star Magazine has a short little blurb this week that just disturbed the hell out of me. According to their sources, Miley is "intent" on getting a boob job. Not just any boob job, either. She wants the gigantor implants, like a Playboy girl. What's worse is that Star actually did polling on this issue, and I'm here to tell you that 25% of Star's readers think that 17-year-old Miley should go ahead with a boob job. Ugh.
The only thing Miley Cyrus likes less than a flat note is a flat chest. She's already seen a plastic surgeon and aims to up her cups to Hollyw Madison proportions, a source tells Star.

"Miley is intent on getting a boob job, and she's insisting her parents sign the consent form, which is required since she's still 17 years old," notes the source.

"Billy Ray and Tish are letting her go for it. She's beyond their control, anyway."

For the record, Miss Madison's bra size is 36D.
[From Star Magazine, print edition]
Eh, I hope this isn't happening. I don't think Miley is all "I need bigger ta-tas, y'all." Because if she did think like that, then yes, I could totally see Billy Ray and Tish being like "whatever you want, Miley." That seems to be the dynamic. However, I am going to give Miley some credit (even though I know she'll only disappoint me in the long run): Miley seems to be a very confident young woman, and I could totally see her looking at her body and thinking she looks awesome (and she does have a lovely figure, honestly) with or without circus boobs.
Miley performing on June 18, 2010. Credit: Fame.