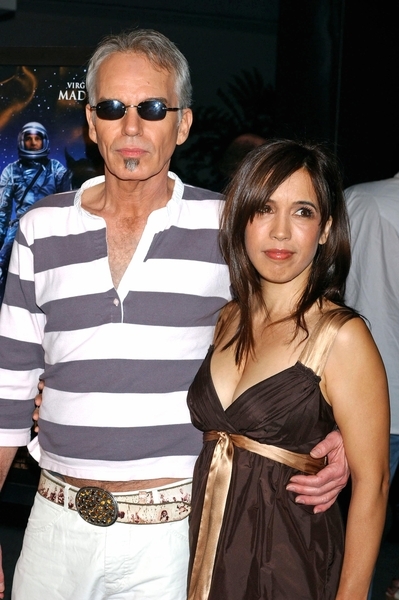 Billy Bob Thornton's 14-year-old son Willie has been dating – and involved in a sexual relationship – with a 22-year-old woman, according to TMZ. The website reports that the woman's ex-boyfriend got jealous of their relationship and reported it to the Los Angeles Police Department. Regardless of the motivation, that was definitely the right thing for the guy to do.
Law enforcement sources tell TMZ Billy Bob Thornton's son is at the center of a criminal investigation — the alleged victim of "unlawful sex."

Here's what we know. Willie Thornton, age 14, was dating a 22-year-old woman. Her ex-boyfriend apparently became jealous. Sources say the ex called the LAPD, informing them his former GF was having sex with a minor.

Law enforcement sources tell us there is an "active investigation" into the crime of "unlawful sex" — translated, an adult having sex with someone under 18. We're told Willie is cooperating with the sex crimes unit. And, we're told, cops have also interviewed Billy Bob.
[From TMZ]
This is definitely pedophilia, at least according to the ever-prestigious Dateline definition. The woman is 8 years Thornton's senior. Whenever an older woman seduces a younger boy (think of all those teachers you see on television for sleeping with students in the last few years) a lot of people joke about how lucky that guy is. But let's be honest – a 14-year-old boy is not capable of making smart decisions about relationships or sex. Something like this could have a lasting, negative psychological impact on Thornton. It seems like police are taking this case seriously – and hopefully will pursue charges.
Photos of Billy Bob Thornton with girlfriend Connie Angland at the Astronaut Farmer Los Angeles premiere on February 20th, 2007. Images thanks to PR Photos.