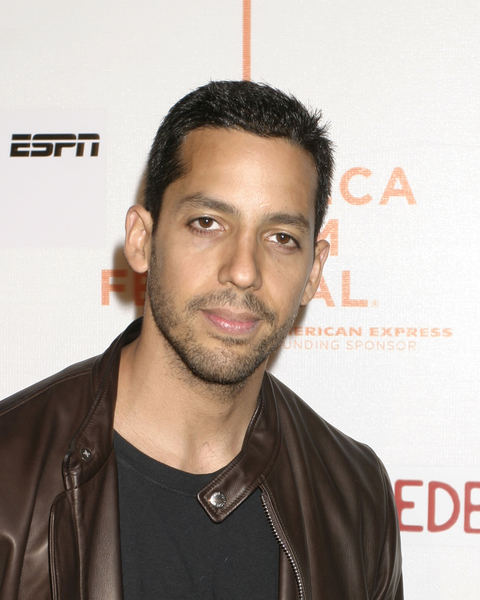 David Blaine astonishingly broke the world record for breath holding today on Oprah. Suspended in the same sphere he used at Lincoln center two years ago for his week long stint underwater, he held out for 17 minutes and 4 seconds, a full 1/2 minute longer than the last record set less than three months ago by Swiss free diver Peter Colat.
Part of Blaine's preparation for the stunt involved sleeping in a low-oxygen tent for a month. The tent replicates a high altitude environment and helps build red blood cells and increase oxygen transport throughout the body. He also went to the Caymen Islands and practiced free diving, which is where you swim deeply into the water without a mask. He helped his body to endure for so long without air by breathing pure oxygen for up to a half hour before he went underwater, which is allowed under Guinness rules.
The AP Reports that he told Oprah it was "A lifelong dream" after he emerged from the tank. He added: "I can't believe I did that."
Blaine became known for his on-the-spot magic tricks in his David Blaine: Street Magic show which aired 10 years ago on ABC. He has since moved on to public endurance feats including being suspended in a spinning sphere for two days in 2007, living in a water globe in Lincoln Center for a week in 2006, going without food in a Lucite box over the Thames River in London for 44 days in 2003, getting enclosed in a block of ice for three days in 2000, and buried in a coffin for a week in 1999. With this latest stunt he's shown that he's not just a masochist exhibitionist and that he really has the chops to break a very difficult world record.
I didn't believe Blaine would be able to do this as he seemed to make it his mission just a few months ago, but he pulled through. As Ali G would say: "Respect."
Here's a quick video without sound. I'll update the post with a better one that includes his remarks to Oprah as soon as it's available. There are also two video blogs on YouTube which explain his preparation.
Update: Here's the video of Blaine completing the challenge. His heart beat was raised throughout, and his doctor was worried that he wouldn't be able to finish because he was using up more oxygen by not being able to lower his heart rate. Toward the end his heart rate slowed and started beating irregularly:
David Blaine is shown at the Tribeca Film Festival's Redbelt premiere on 4/25/08, thanks to PRPhotos.