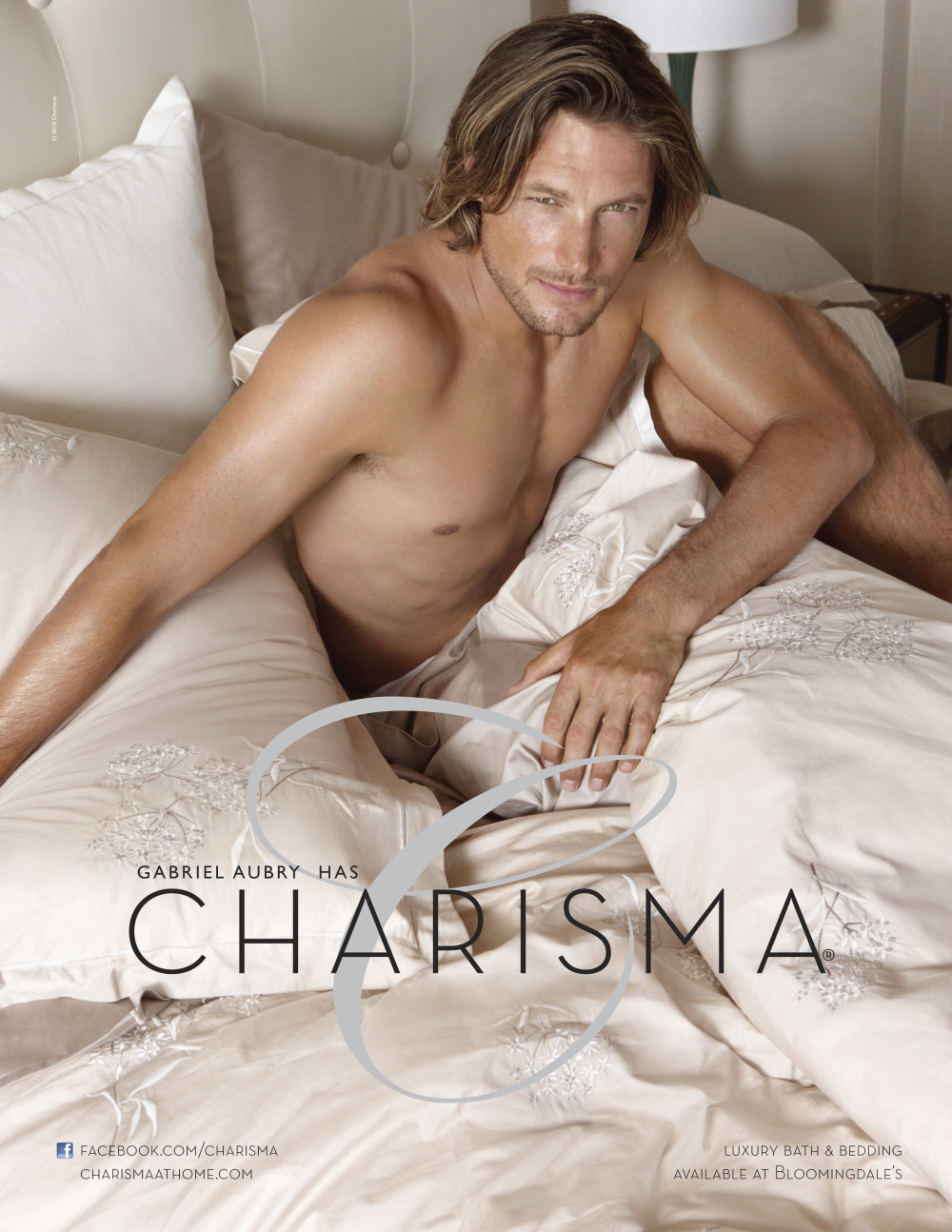 I think I may have lost the ability to write, speak and function. These are new ads and additional behind-the-scenes images from Gabriel Aubrey's new ad campaign, "Shirtless, Damp Hot Piece Tries To Sell You Something, And You Are Welcome." It's actually for the "Charisma" line of… damp hot pieces? Bedding, I think. Yes, "lux linens, towels and bedding." I don't know if Charisma guarantees that Gabriel's naked ass will have touched every fitted sheet, but a girl can pray. And these aren't even the online images, either! There's more here, at Magic Bullet Media – they also have videos!!! I'm sending Magic Bullet Media a muffin basket.
It looks like very little gets in between Gabriel Aubry and his sheets! The sexy model sizzles as the face, or should we say body, of Charisma's newest ad campaign. Following in the footsteps of Sex and the City heartthrob Jason Lewis, Gabriel strips down to pose in the home brand's fall 2010 campaign, shot by famed photographer Tony Duran.

And while the sizzling star has nothing but praise for the label's luxe linens, saying in a release that "Charisma products have an understated elegance and luxuriousness to them, which is noticeable just by looking at the detailing of the towels and bedding," we're much more focused on the details of his six-pack! The smoking hot dad to Nahla and ex of Halle Berry, will heat up October issues of home magazines as well as computer screens in an online campaign.
[From People]
Is there anything else to say? I sent this to CB and she muttered something about hearing angels singing. How could anyone let this Hot Piece go? He must be really dumb, right? Does it even matter at this point? He could only speak in grunts, and Mama could make it work.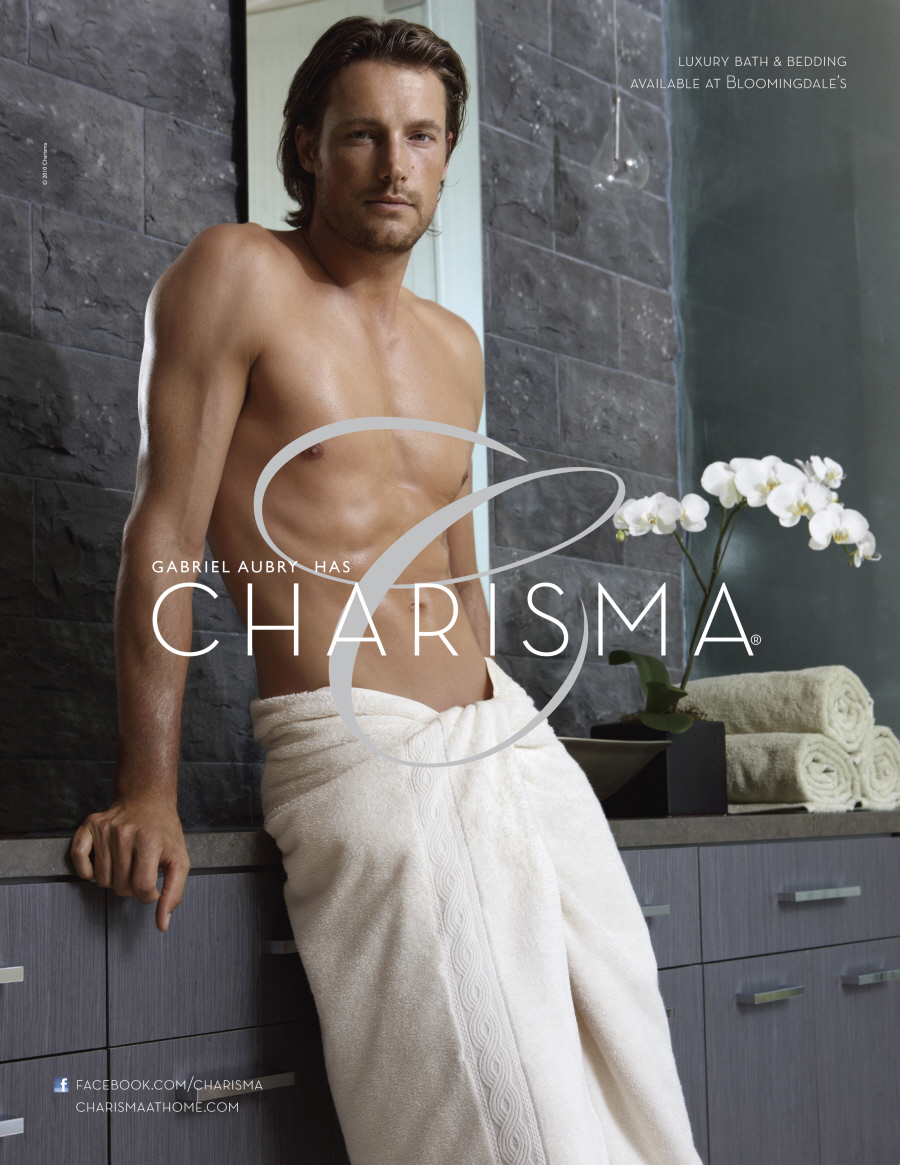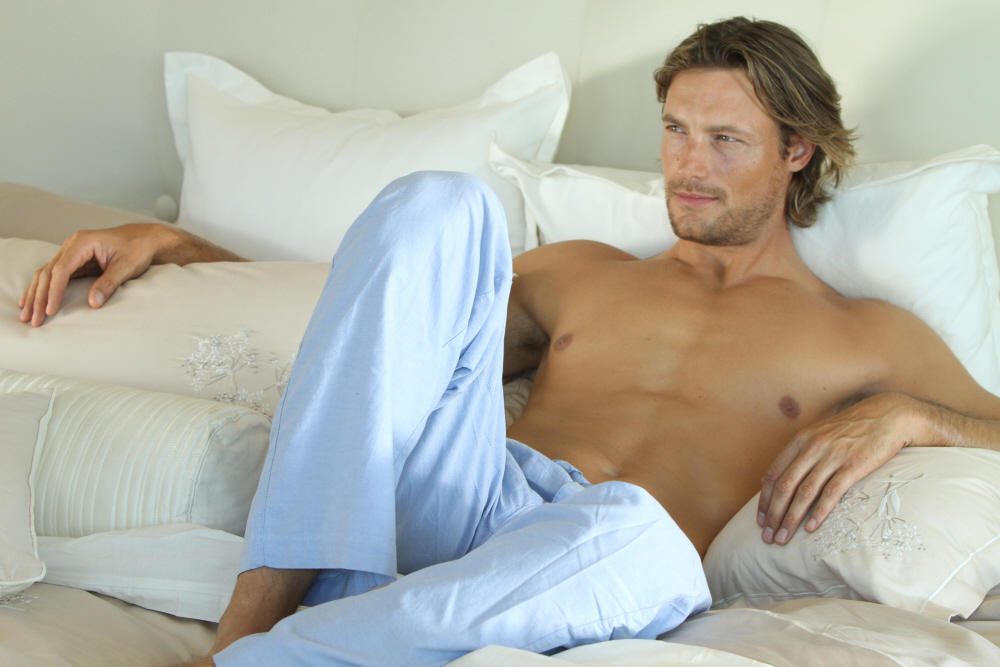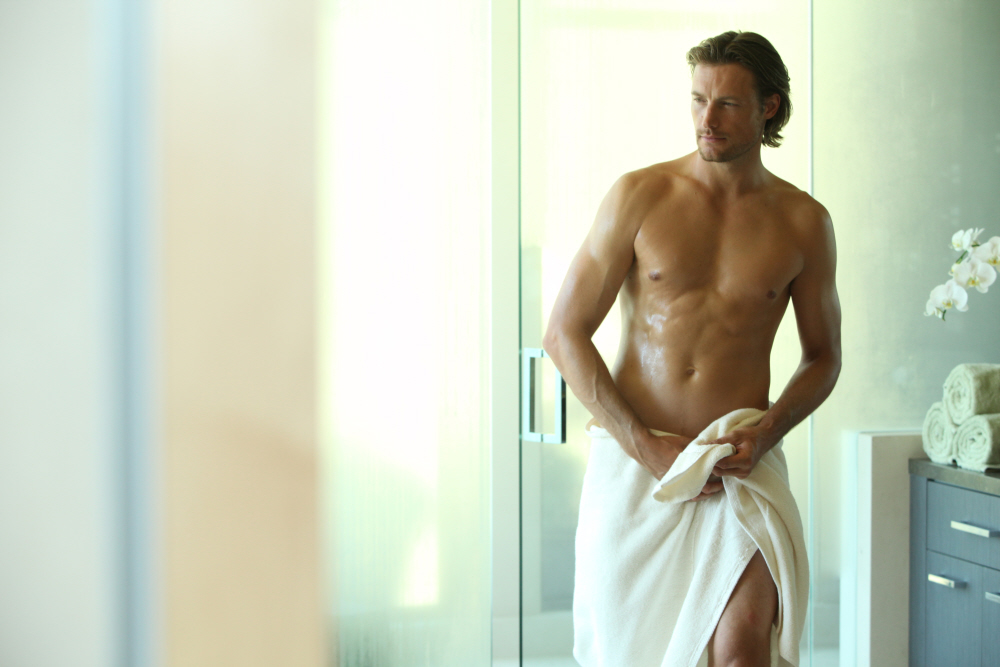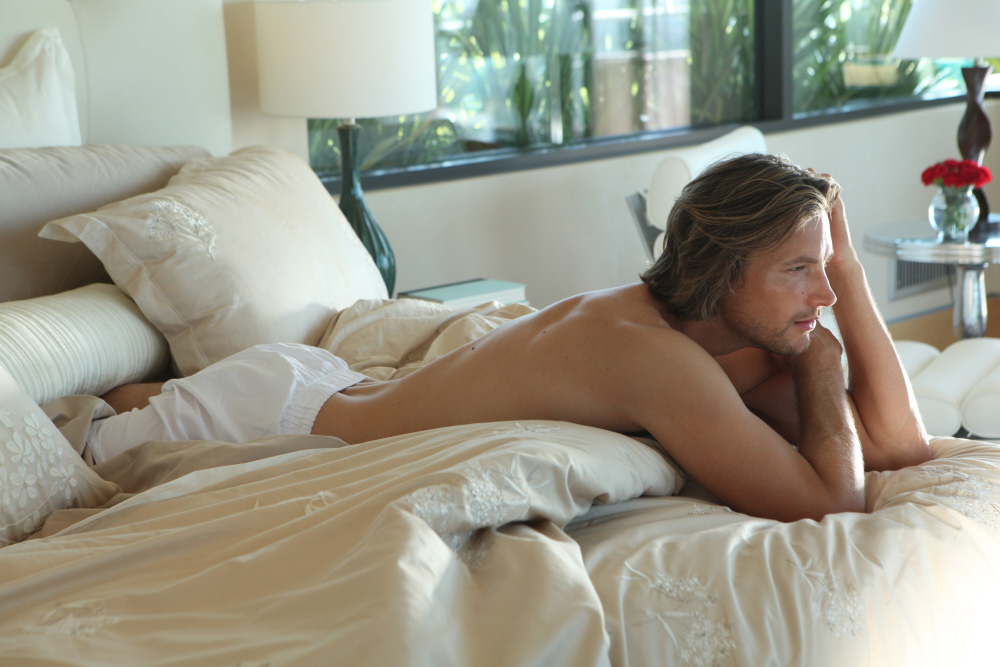 All of these beautiful images are courtesy of Magic Bullet Media online – more images here.