Below are photos of a lovely home in Greece that Brad Pitt and Angelina Jolie allegedly purchased. I have no idea if this actually happened, or if Brad and Angelina have ever visited Greece, ever. But according to this travel blog Round We Go, Brangelina got the place for a cool $6.5 million. Oh, and it's a "compound" not a home, and it's on the island of Santorini.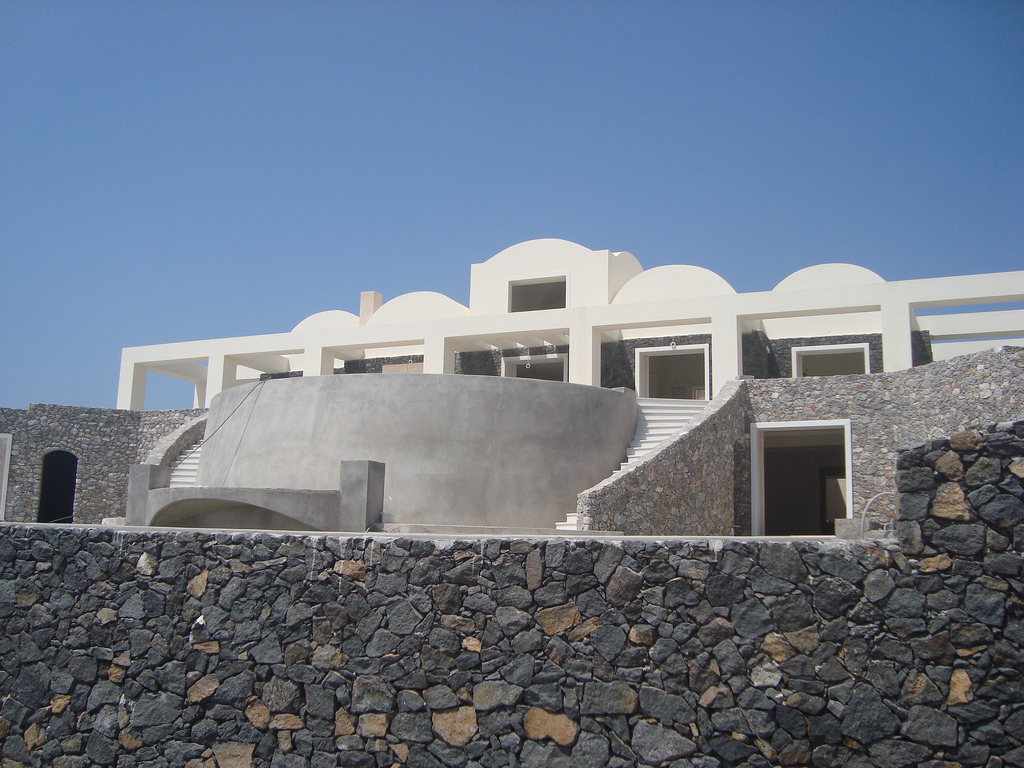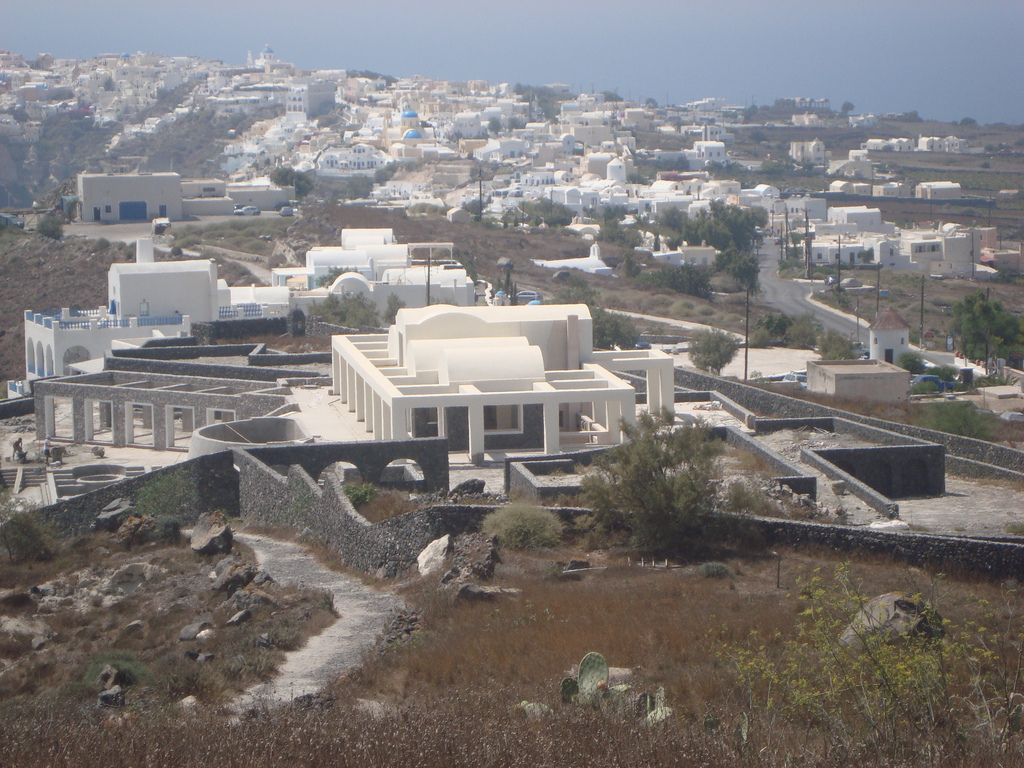 Brad and Angelina recently (last month) purchased a massive home here on the island for 6.5 million dollars. The home, or rather compound, was purchased in July, following their May visit to the island with their entourage of kids. It has two swimming pools and a heli-pad with spectacular views over the Aegean Sea.

News of the purchase just leaked out, but no photos to date…until now!
[From Round We Go]
So, I know everyone will be asking, if this thing is so sketchy, why report it? Because there's some evidence to suggest that it might be true, as the tabloids were just reporting the alleged purchase just a few weeks ago. According to the print edition of the National Enquirer (dated June 7, 2010), Brad and Angelina were in Santorini in May (?), and they "were so taken with the beauty that they spoke to a real estate agent about purchasing a home there."
But that's not tabloid enough, right? Let's add a dash of Bermuda Triangle to it. The Enquirer also claims that Jennifer Aniston is "devastated" because it was always her dream with Brad to buy a home in Greece. An insider tells the mag: "Jen views it as yet another affront by Angelina. One of her greatest dreams was taking extended vacations to the Greek islands with Brad during their marriage. And Jen is sure Angelina knows that… when Jen found out they were considering buying on Santorini, it really stung. You can't help but feel sorry for Jen… all she wanted was to be married to the man she loved, have his children at some point, and take romantic journeys – especially to the Greek islands. Sadly, Angelina is living Jen's dream, and that breaks her heart." Whatever. Real estate porn.
Photos courtesy of Round We Go