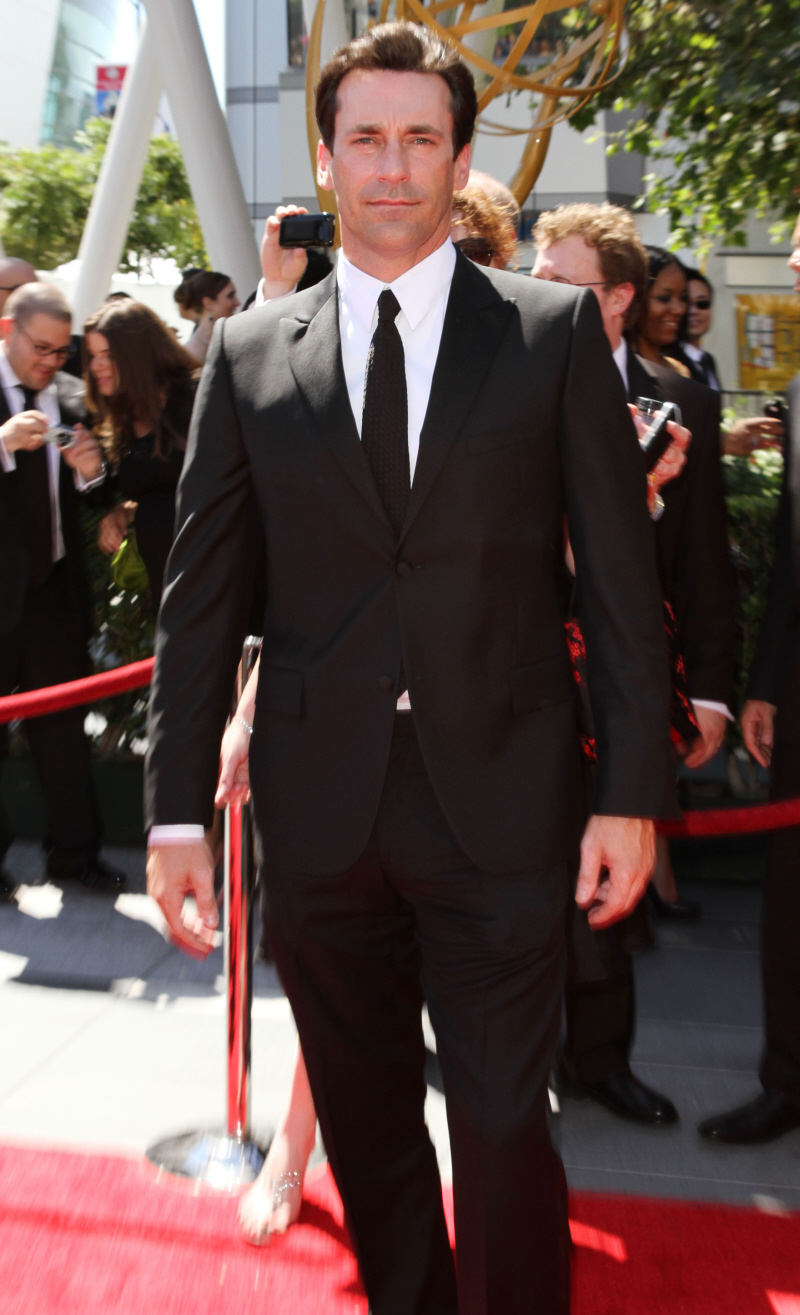 You know what pisses me off? When there are new photos of Jon Hamm and the photo agencies hide them! I didn't even realize that The Hamm was in attendance for Saturday night's Creative Arts Emmys (as Kathy Griffin says, "The Schmemmys"), which are the Emmys given out for the technical aspects of television, like makeup and editing and such. I had to look through the whole photo set to find My Hamm! Anyway… gradually, The Schmemmys have gotten increasingly A-List, and a handful of really cool people show up and support their technical peeps. The Hamm gets bonus points for showing up – granted, he was nominated for Guest Star (for 30 Rock), which he lost to Neil Patrick Harris. But The Hamm didn't have to show! I love that he did, though. Such a gentleman.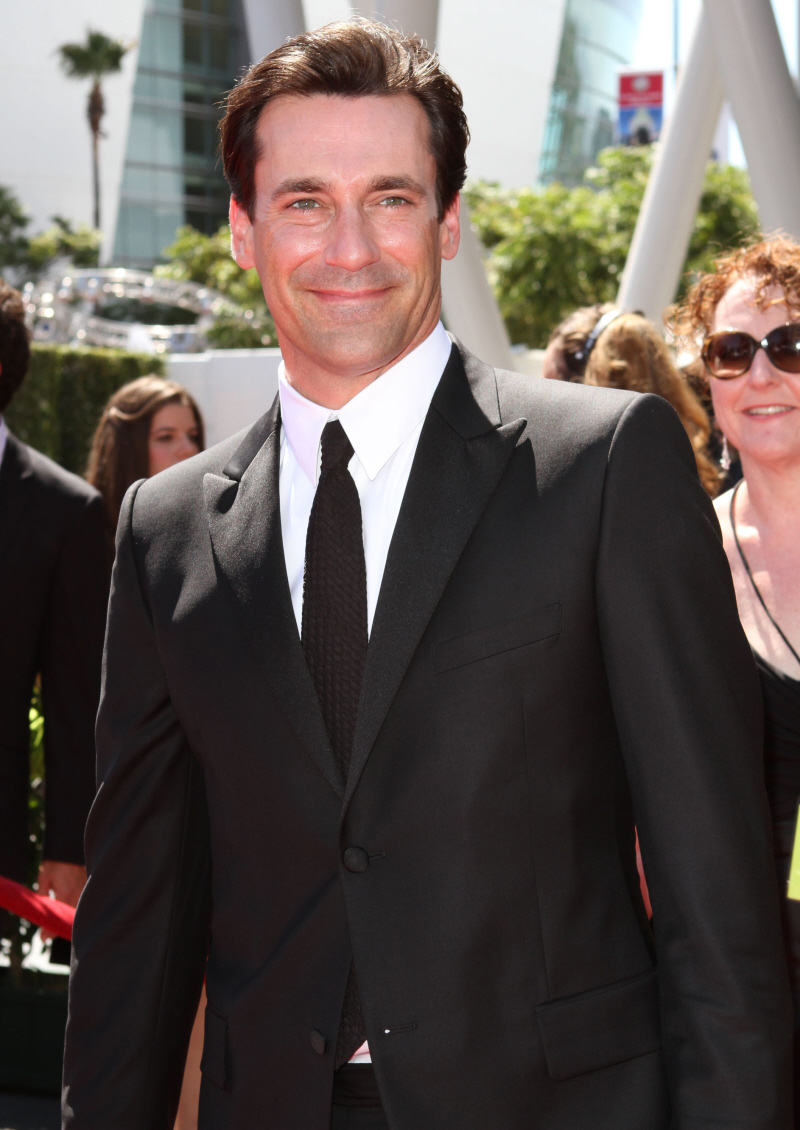 Other Best Guest Star winners were Betty White (for SNL), Ann-Margret (for Law & Order: SVU) and John Lithgow (for Dexter). Here are some additional photos from the Schmemmys of Christina Hendricks (looking lovely in black, and with shorter hair), NPH and his baby-daddy, Lily Tomlin, Kathy Griffin and Kristin Chenoweth. Oh, and Alan Cumming looking… damn, I kind of want him in that cheesy blue plaid.
The Hamm photos, credit: WENN.