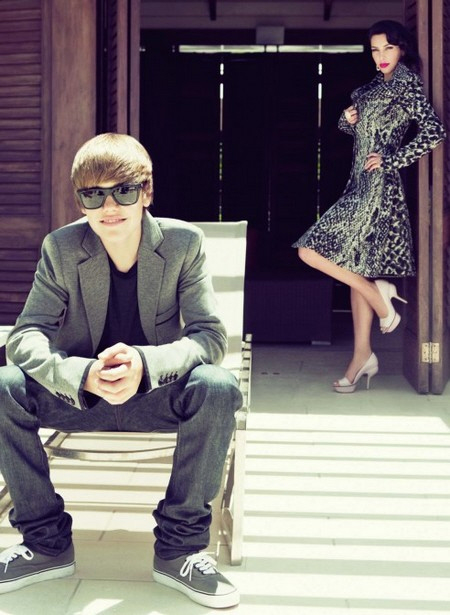 I mentioned in yesterday's Kim Kardashian post that Bill O'Reilly absolutely hated these Elle Magazine photos of Kim and Justin Bieber. The photos are pretty gross, especially when you are struck with this thought: if their genders were reversed, EVERYONE would be pissed that a 29-year-old dude was acting all seductive and sexy with a 16-year-old girl. Anyway, O'Reilly bashed Kim specifically, and last night Kim went on George Lopez's show. Lopez asked her about The Bieb, and Kim… Jesus. She's trying to play it up, like she really wants to get with The Bieb. God knows, she probably already boned The Bieb.
Kim Kardashian says she doesn't care if Bill O'Reilly didn't like her recent beach photo shoot with Justin Bieber.

"I thought the shoot was all in fun, we had a good time," she said Tuesday on Lopez Tonight. "Everyone is entitled to their own opinion on it. But we were just having a good time. The amazing creative team at Elle magazine obviously thought it was a great shoot and so did everyone. Everyone's loved it. It was all in fun."

O'Reilly said last week that the shots — which show the E! reality star, 29, frolicking on the beach with 16-year-old Bieber — are "gross … It's a 16 year-old having an affair with a celebutante!"

Kardashian was clear to stress that she's never pursued Bieber. Maybe there would be a romance if he were of "legal age," she said. Said Kardashian, "He definitely has this swag to him."
[From Us Weekly]
Okay, the "swag" part is the worst, but in general, I think Kim handled the questions well. After all, why is she the only one getting bashed? Some Elle editor had to greenlight this mess. And Elle even sent out promotional emails when the photo shoot went online – so they were happy with it, and they probably hoped it would get buzz. So… I'm giving KatFace a pass this time, okay?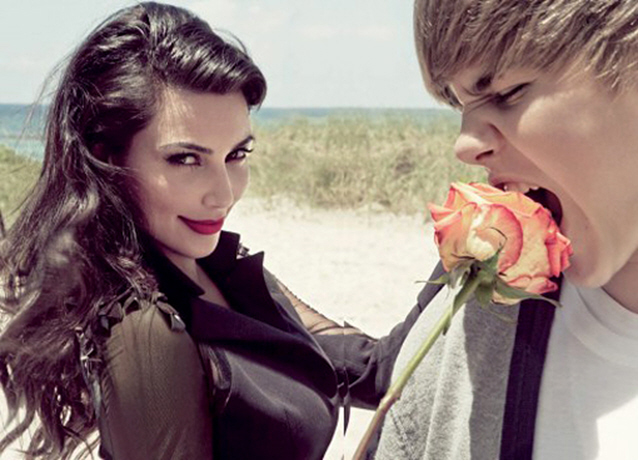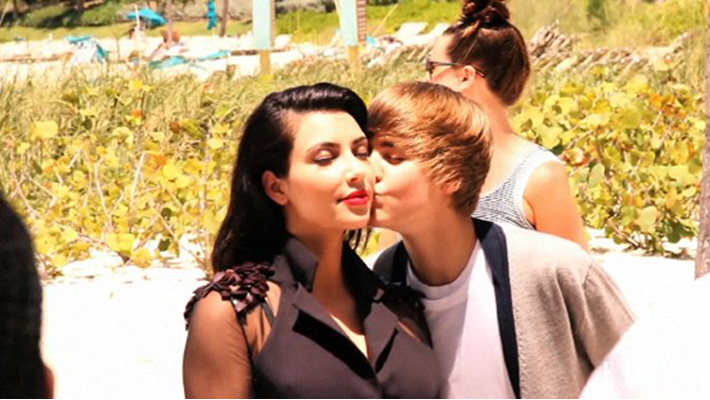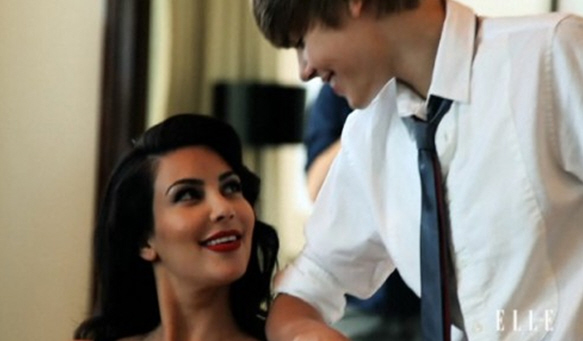 Elle photos, courtesy of Elle online and Kim Kardashian.