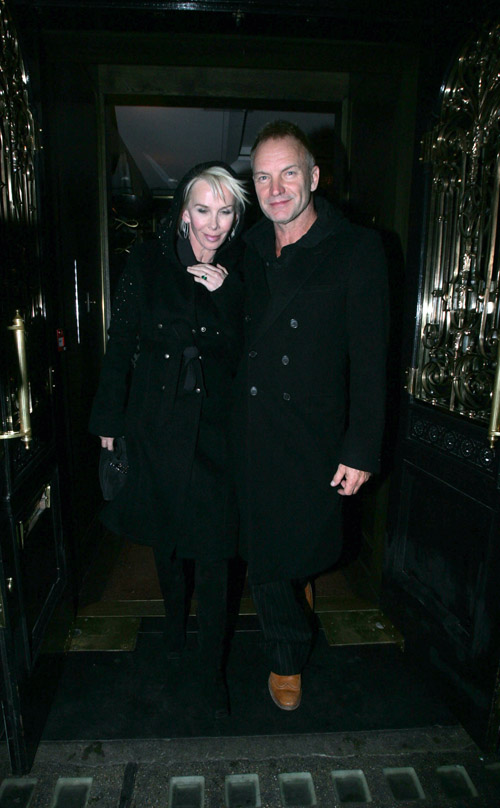 Sting and his wife Trudie Styler have a charity they run, the Rainforest Foundation, where they raise money to plant trees. But it seems that in the way of charitable donations, they're running a little below the average. Trudie doesn't think much of the criticism.
Newspaper reports claimed only 41 per cent of the funds raised at a starstudded concert at New York's Carnegie Hall were spent on saving trees.

The New York Post also claimed the Rainforest Foundation was rated one of the worst causes by watchdog Charity Navigator.

Charity co-founder, Belgian photographer Jean Pierre Dutilleux, recently joined the attack and is quoted on blog PerezHilton.com as saying, "I have kept quiet for almost 20 years, hoping for improvement. But enough is enough.

Everything is true or worse." But Styler has hit back at the reports, claiming the figures are misleading.
She says, "The Rainforest Foundation is celebrating its 20th year. We wouldn't still be in business or have given out millions of dollars over the years if we'd spent everything we made immediately after it came in."
Sure, you might have given millions of dollars to charity, but if you've raised over twice that, taken money from people that expect all of their donation to go to the cause, then all of it should go to the cause. 41% is not a great deal of money to make it into the fund, around 75% is the average for a charitable event.
Also, if members of your own organization are leaving after 20 years of loyal service to complain about the financial management of the charity, you know something fishy is going on.
Then again, any money that goes to helping protect and maintain the rainforest is going to help the rapidly warming globe.
The Rainforest Foundation concert takes place in New York this month, with Brian Wilson, Billy Joel and James Taylor headlining.
Sting and Trudie Styler are shown outside Scotts restaurant in London on 3/20/08, thanks to WENN.