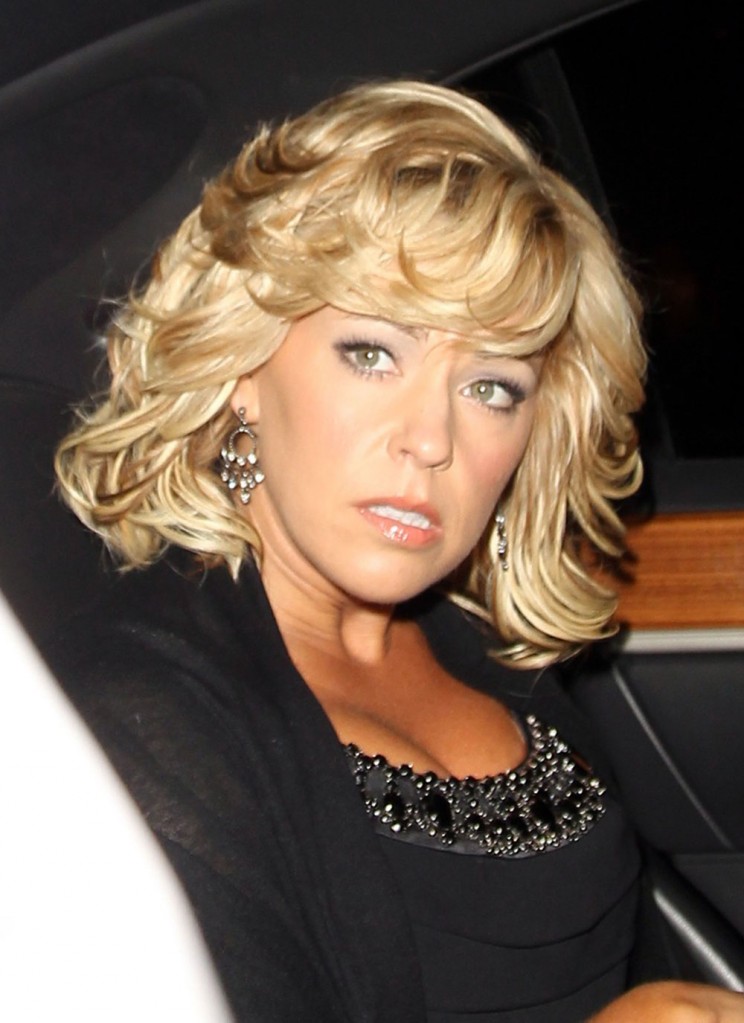 There are a couple juicy Kate Gosselin stories in this week's tabloids. It's hard to believe that Kate still rates gossiping about, but there's plenty of negative dirt on her so you can see the appeal. First off, The National Enquirer has a story that Kate doesn't pay attention to her kids at all except when the cameras are around. She's said to be obsessed with making money and marketing herself, to the point that she only plays with her children when they're being filmed or photographed. Kate makes a whopping $250k an episode so she can probably afford to give it a rest and let loose with her kids. It's too bad that the stick up her butt is pretty much permanent. Here's part of the Enquirer's story:
Kate Gosselin is so obsessed with making money that she's suffering a major meltdown and her kids are turning against her, sources tell the Enquirer.

The overwhelmed single mom leaves her children mostly in the hands of nannies, and now they prefer to spend time with their dad Jon, insiders say…

"When she's not with the kids, she's hustling for work. She knows that she's not spending enough time with them, but she needs to earn the money to support them all.

"She cries to friends, 'What am I supposed to do? If I slow down, this could all go away, and we'll be out on the street!"

Her ex-husband Jon currently does not have a job, and Kate can't count on any financial help from him.

With Kate so focused on cash, the family's estate in Wernersville, PA is more like a corporate office than a family home, added another source.

"Everything is for show. You're not there unless you or someone is being paid…

"Kate always said the kids love filming, and they do – because it forces her to interact with them."

Even worse, the children… are starting to feel as if Kate loves them only when cameras are around, said the source.

"Kate will take the kids out to play, but she stays only long enough for photographers to get pictures of her with them. Then she goes back to work in her home office and the nannies take over," the insider revealed.
[From The National Enquirer, print edition, September 6, 2010]
I don't like this woman, but the story sounds straight from Jon. It even goes on to claim that the kids like him and his girlfriend better and call the girlfriend "mom." If Kate had a 9-5 job she would be away from the house during that time. If she relies on nannies to watch the kids all the time and late into the night that's one thing, but if she does it so she can work during the day I don't see the problem. I don't agree with her choice of career, namely putting her kids on television, but that's different from bashing her for using nannies so she can work. However, she should be spending time with them when the cameras aren't around, and if she's not doing that then this criticism is dead on.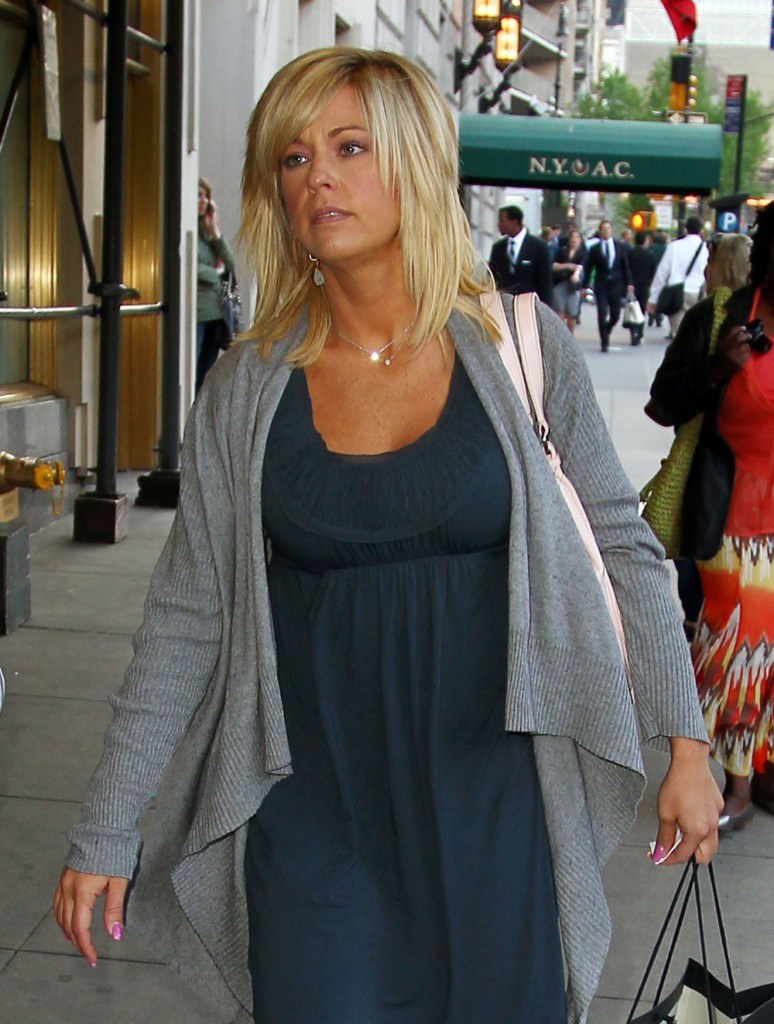 Star has another big story about Jon Gosselin's "tell all" and how it's going to expose Kate. We've already heard that he's writing a book, but according to PopEater it's going to be a parenting-type book that of course has no publishers yet interested.
Star claims that Jon will tell all, though, and that he's going to reveal Kate's secrets. According to Star, Kate was probably already sleeping with her married bodyguard back when she was living with Jon and they were not yet separated. I wouldn't put it past Jon to rewrite history in an attempt to make himself look like the wronged party, but it could have happened this way. We know they're boning now. Here are the highlights from Star. (These are paraphrased except where there are quotes.)
– Bodyguard Steve Nield was staying in the basement when Jon was still living in the house. "Although Kate had a habit of sleeping late, leaving Jon to wake and feed the kids, 'She suddenly started going down there to 'work out' in the mornings.'" TLC staff eventually made Steve leave.
– Kate belittled Jon. "She'd scream at him and call him names in front of their family and friends… Kate is really aggressive… a few times he could tell she was about to get physical and he'd… walk away."
– Kate begged Jon to take her back for the show. "He has tons of texts and voicemails from Kate telling him she loved him and they should stay together for the show. Even after all the women he's been with, Jon believes he could have gone back to Kate as recently as this spring."
Jon doesn't have much that we don't already know, and he's trying to drum up interest in whatever book he can write that will sell. If he does paint Kate as a controlling meanie who doesn't love her kids he'll be able to earn a little money at least. It seems like these people's 15 minutes are just about up, especially Jon's. Maybe that's why Kate is freaking out and trying so hard to get paid while she can.
Radar has new photos of Kate and Jon out with their kids – separately. These photos are from 4/22 and 3/4. Credit: Fame