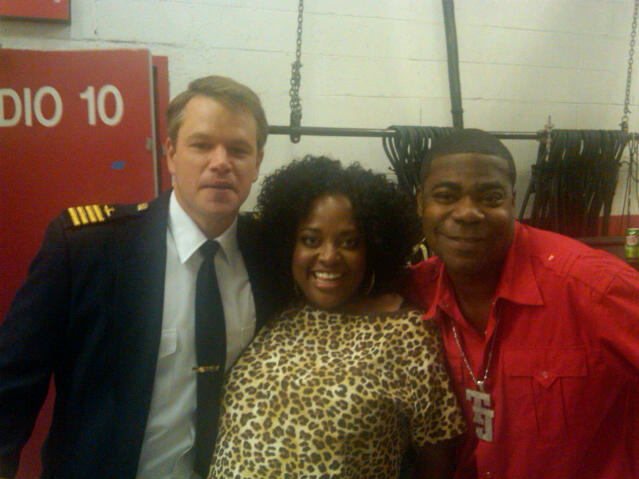 I was hoping that Matt Damon's character on 30 Rock – that of the perfect, potential dream pilot boyfriend of Liz Lemon – would take a quirky turn, like Jon Hamm's did. Because, at the end of the day, even though I love The Hamm, his character was hilariously crazy and all kinds of wrong, and it must be fun for an actor to play that. But Matt's character just seemed very straight and Mr. Perfect. But he's coming back, so maybe there's hope he'll get crazy! Sherri Shepherd was tweeting from the 30 Rock set yesterday, and she got a little loony over Matt:
[From Sherri's Twitter]
I've been giggling about "Jamal Damon" for a full day at this point. And the photo Sherri had taken of her and Matt and Tracy Morgan is absolutely killing me. Matt's all "I'm so boyishly charming!" And Sherri's all "Break me off a piece." And Tracy's all "I'm going to hit it with both of them." You know what? I hope Matt Damon's wife is pregnant with a boy, just so they can name him Jamal. Because the name Jamal Damon is too good to pass up, for real.
Jamal Damon's daddy:
Jamal Damon's stepfather: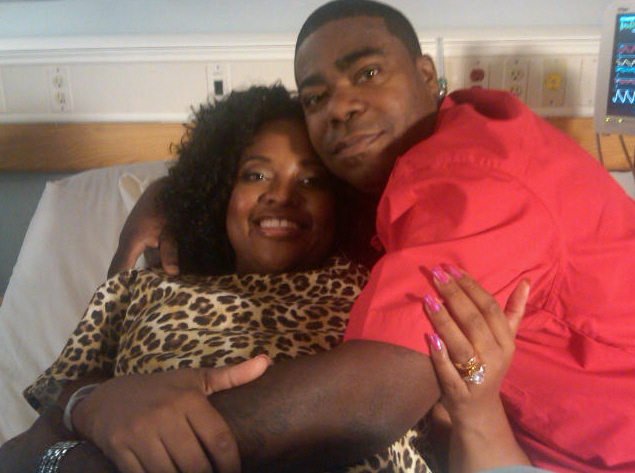 Photos courtesy of Sherri's Twitter.