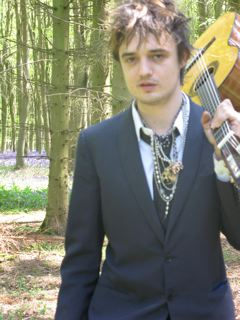 It seems that for British philanthropists, Pete Doherty is not worthy of a donation. I can't say I disagree.
The Babyshambles frontman was jailed for 14 weeks on 8 April (08) for "breach of time-keeping, non-compliance of his (probation) order and using different drugs".

Stefano Passantino, the founder of British clothing company Lastseason.com, set up a fund to help the star get his life back in order after he was freed – donating all the proceeds from stripey T-shirts sold on the firm's website.

Doherty won an early release from London's Wormwood Scrubs Prison on Tuesday, but Passantino admits his campaign failed to get much of a response from the star's fans.

He says, "Sales have been somewhat disappointing – we only sold six stripey tops. We had planned to do a big presentation and get a big cheque made up, but it seems pointless for a mere 17 quid and change. I wish Pete better luck selling records."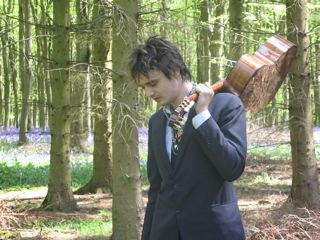 Only six shirts were sold? Surely they were just people who liked the striped look, and had no interest in assisting Pete. I suspect even the most die-hard Babyshambles fan would prefer to give their money to a worthy cause, such as poverty in Africa or homeless youth, then to Kate Moss' junkie ex-boyfriend.
To be fair, Pete did come out of jail with a certificate saying he is drug free. From the looks of it someone made it at home on their computer, but we'll take your work for it Pete. For now.
I can't say that he looks glowingly healthy, the way you might expect him to look if he's been off the crack, but he looks okay. He also wandered out of prison and said "Thank you, Mrs Thatcher, for putting me in the company of the most dangerous criminals in the country." Margaret Thatcher was, for those of you not familiar with British parliament, the British Prime Minster around the time that Pete was in school. Which is probably the reason for his confusion on who is currently the PM – the last time he was sober Thatcher probably was still in power.
The money raised from t-shirt sales has been sent to Pete's management, where it is expected to get forwarded on to another charity.
Photos are are Pete Doherty on his first day of freedom and were taken by his manager. Via ONTD