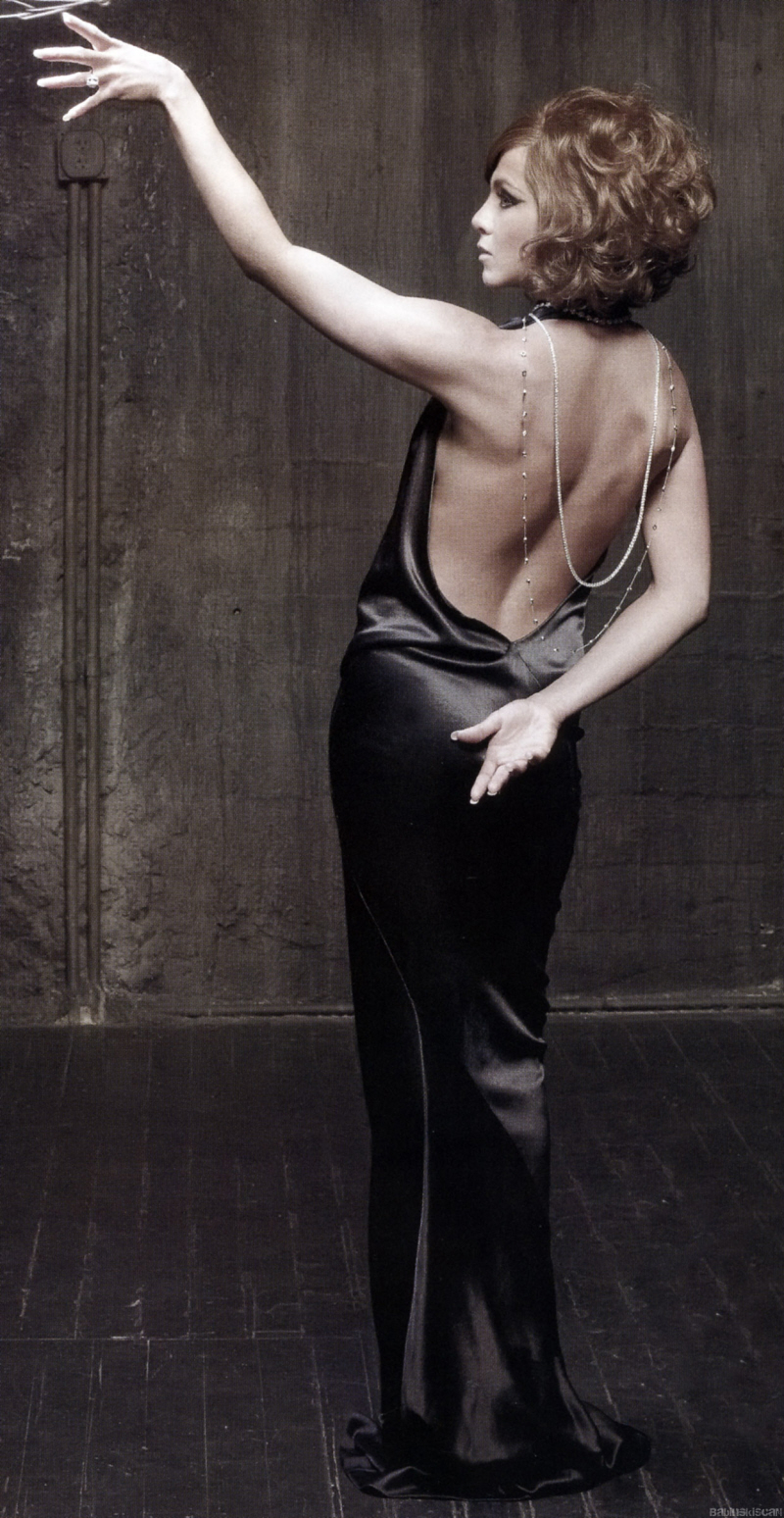 These are some scans from Jennifer Aniston's "homage" to Barbra Streisand in the September issue of Harper's Bazaar. I just thought we should use them because I don't think we have before. Anyway, last week, John Mayer slammed the Huffington Post after HuffPo repeated an E! News story about Mayer and Jennifer Aniston getting back together. I didn't really think Mayer answered the central question – "Are you back with Aniston?" Instead, he deflected, masturbating a bunch of nonsense about HuffPo having a "C-Span scar". Anyway, most sites reported it as "Mayer slams reports of Aniston reunion." Which led some to conclude "Not even a racist, misogynistic douchebomb wants to touch Aniston's vadge." Which led to this hilarious piece, courtesy of one of Aniston's unnamed friends:
Jennifer Aniston thought John Mayer was a "dud" in bed. Rumors were flying this week that Jennifer Aniston and John Mayer were getting back together this week. However, according to a friend of Jennifer that is not happening cause John is a "dud" at doing the nasty.

The friend said that they were not compatable at all and that John was a basket case.

Apparently Jennifer has found a new victim to make her dreams come true – she is dating a European banker.

"For the first time in years Jen is getting the love she deserves and she's been spending quite a bit of time in the bedroom trying to get pregnant. Mayer was terrible in bed, they were not compatible at all. John is a basket case. I think he might be in the closet. Jen gets on famously with her new man. It took her years to get over Brad Pitt and her anger toward Angelina Jolie. Everyone gets what they deserve in the end. Jen is happier than ever now while Brad and Angelina appear to be miserable."
[From Celebrity Dirty Laundry]
I was all prepared to cosign Aniston's "friend" with all of the talk about Mayer being a crappy lover, a basket case and a closet case, but then they had to go an ruin my fantasy with all of the "Aniston is trying to get pregnant" and "Brad and Angelina are miserable" talk. Because I don't believe either of those items, and I so badly want to believe the stuff about Mayer.
In other Aniston news, you know how everyone made a big deal about how she plays a character who – gasp – masturbates in her film Horrible Bosses? Well, she's apparently going to be dialing up the nudity again in the film Wanderlust, which she's signed on to do with Paul Rudd. The plot sounds… ugh:
In the film, which begins shooting this fall, Jen and Paul Rudd play Linda and George, a happily married couple who can no longer afford to live in Manhattan when George loses his job. En route to live with his brother in Atlanta, the pair stop overnight at an inn – which really happens to be a commune – and decide to live their lives as freeloading hippies for awhile.

What does that entail? Prepare yourself: you've definitely never seen Jennifer Aniston like THIS before. For starters, the 41-year-old actress goes topless! Yup, that's right – while protesting a new Wal-mart, Jen rips off her shirt to stop a slew of bulldozers!

[Linda RUNS into the one already shoveled hole, RIPS OFF HER SHIRT, and stands TOPLESS in front of the bulldozer, reads the script].

Secondly, she takes the term 'free love' VERY literally. Not only does she sleep with every other guy on the commune, but she has a threesome with two WOMEN, one of whom happens to be pregnant! Not only that, but she also smokes weed on the regular AND – like her character Kassie Larson in the The Switch – has a baby, but there's a twist. She may or may not know who the daddy is by movie's end…
[From Hollywood Life]
That sounds like… a weird movie. Um… well, at least she's going to try something different? Sure. I'll go with that.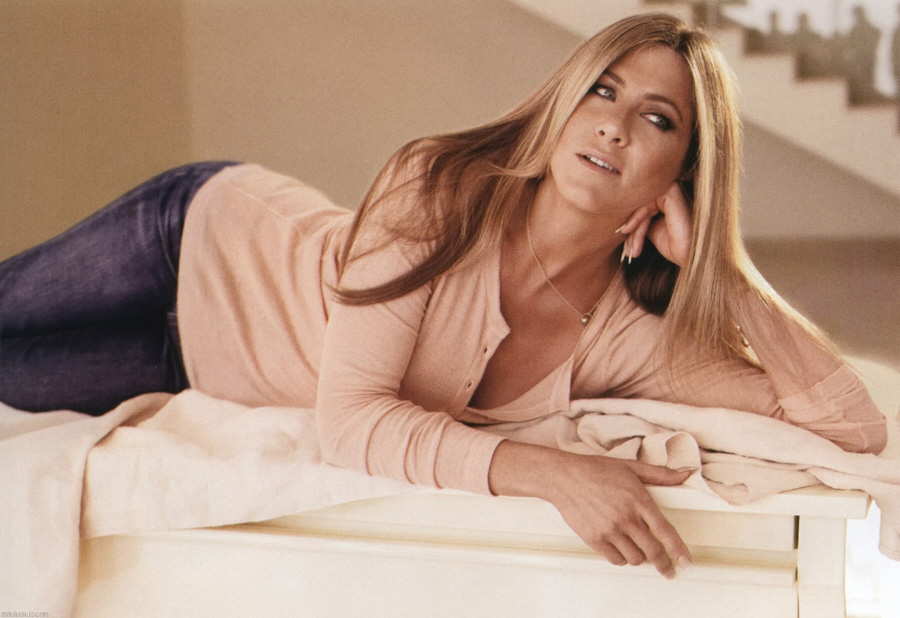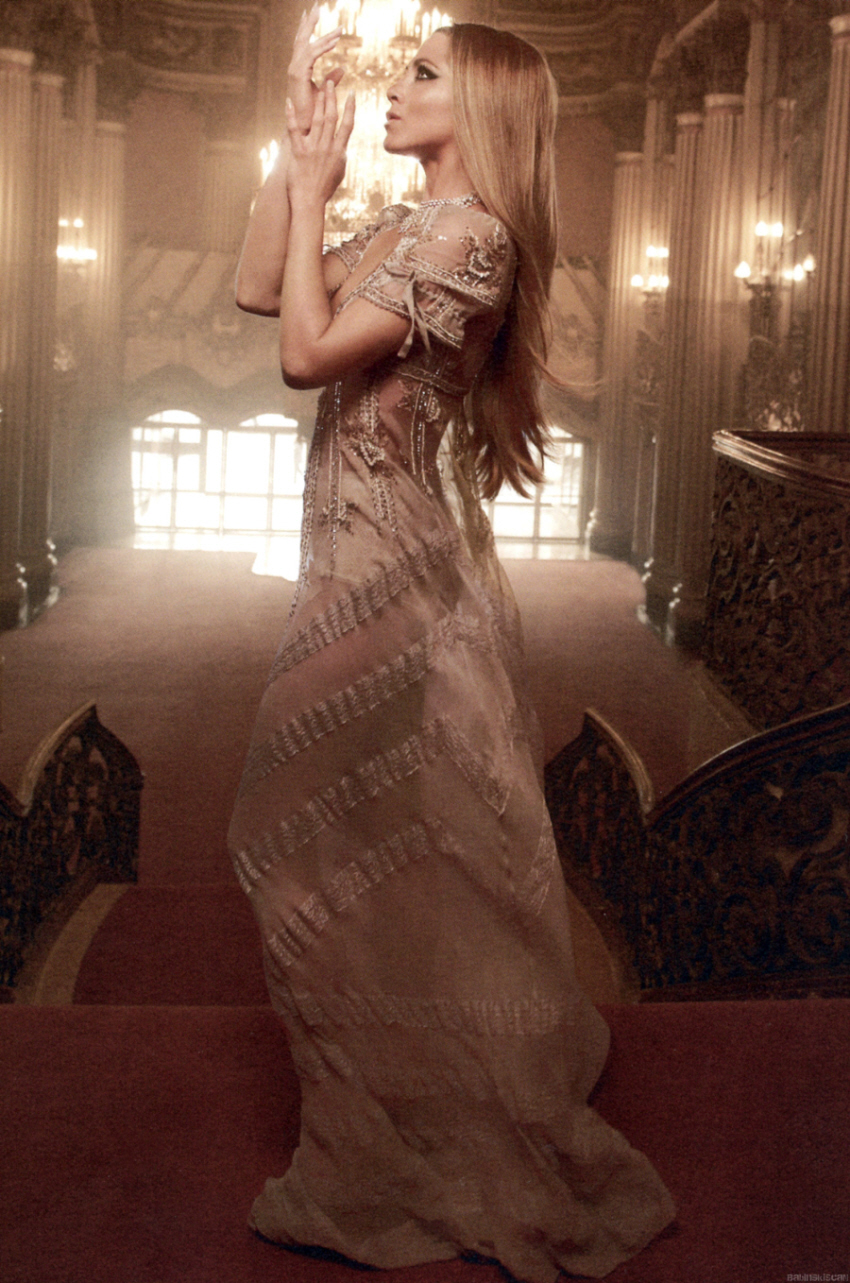 Harper's Bazaar scans, courtesy of CelebsGossip.