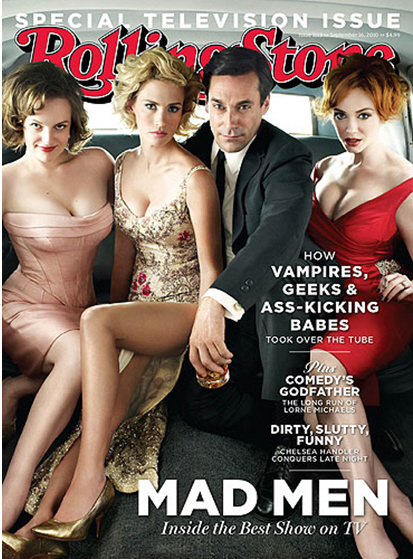 It's about time! Why has Mad Men never taken the cover of Rolling Stone before? Too retro? Not rock n' roll enough? But with the new season officially entering the Swingin' 60s (it's now 1965 in the Mad Men universe), perhaps it's time. But what's with the cover? My first reaction: THE HAMM!!! My second reaction: BOOBS. Third reaction: Why does everyone look so strange? Photoshop, my loves. Final reaction: who do I have to blow to get Jon Slattery on the cover?!? Here's a little teaser from the article: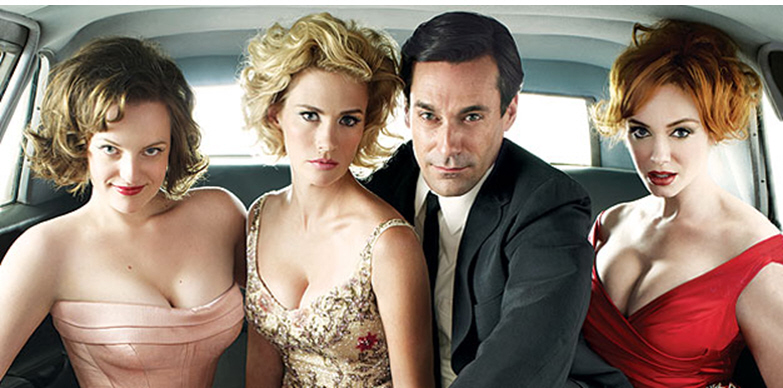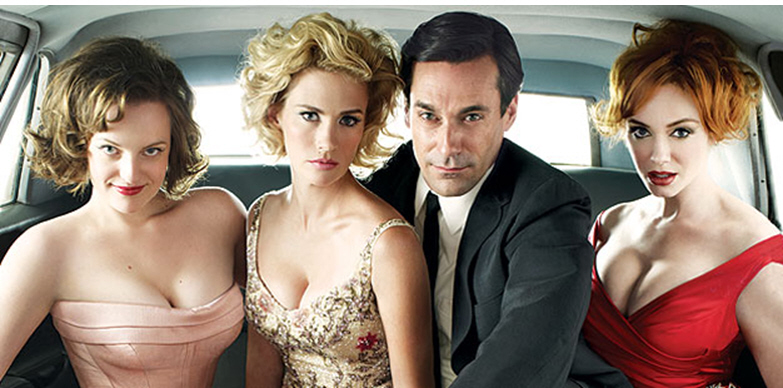 In the opening scene of the new season of Mad Men, an interviewer asks Draper, "Who is Don Draper?" Rather than confess the truth — that he's a flimflam man who fabricated his whole identity from a dead Korean War officer and built his entire life on a lie en route to a Madison Avenue advertising career — Draper merely takes a drag on his cigarette. "I'm from the Midwest," he says. "We were taught it's not polite to talk about yourself."

In a sense, Mad Men is Weiner's attempt to figure out this question for himself. He has created an elaborate pageant of American fantasies — guys and dolls who look like they have it all, even when their private worlds are complete frauds. The advertising wizards of Mad Men swagger through the office, knock back cocktails, knock back lovers. They live out JFK-era America's tawdriest dreams, almost as if it's a professional code — to sell these dreams to America, they have to experience them from the inside, with all their inherent betrayal and manipulation.

After three seasons on AMC, a basic-cable network previously known for endless reruns of second-rate movies, Mad Men established a hold on America's fantasy life like no show since The Sopranos.

"The big question the show is trying to answer through Don has to do with identity," Weiner says. "Who am I? — It's only the biggest theme in all of Western literature."

To make it happen, Weiner assembled a cast he could relate to — veteran actors who had spent their careers toiling in relative obscurity. Jon Hamm, who plays Draper, had a few scenes in We Were Soldiers. January Jones, who plays his brittle and ethereal ex-wife, Betty, showed up in the third American Pie movie as Stifler's love interest. Christina Hendricks, who rules the offices of Sterling Cooper Draper Pryce as Joan, appeared in a video for the Nineties rock band Everclear. Nobody wanted them. Today, everybody knows their names, everybody covets their careers, everybody wants to get next to them.

"If Rob Lowe had been cast in the part, it would have been different," says Jon Hamm, on the set in L.A. "There was no backstory with me."

There are all sorts of challenges thrown at her," says Christina Hendricks of her character, sexy office manager Joan Holloway. "Horrific things. And she consistently pulls it together, cleans it up and moves forward. Sometimes she's walking through mud, but she does it."

Elisabeth Moss, who plays the ambitious career girl Peggy Olsen, has a touch of pride about the fact that Mad Men's stars were relative unknowns before show creator Matthew Weiner put them to such brilliant use. "Matt always says that he basically hired a bunch of not-famous people, but people that had been working for a really long time."

Weiner starts each season by having lunch with Hamm: "It's a rare partnership. I always scribble something down that ends up in Episode 13."

I fly very low on the radar," says Hamm. "Mark Twain said it: 'I'd rather say nothing and be thought an idiot than open my mouth and remove all doubt.' Another Missouri boy, Mark Twain. The petulant, sh-tty movie-star mentality – that burns out pretty quick."
[From Rolling Stone]
RS has a great behind-the-scenes photo shoot too – it's here, online. I'm putting up some of my favorite photos. Sigh… I could spend all f-cking day looking at these photos and salivating over The Hamm. Too sweet. I think I want to marry this photo of My Hamm: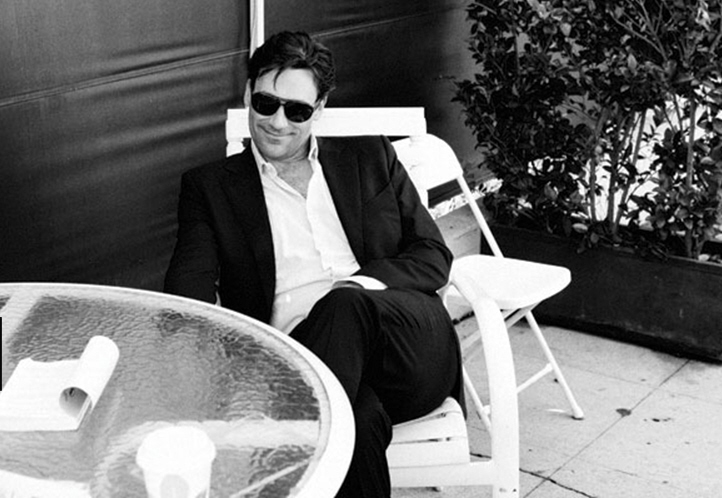 These are pretty sweet too – Jesus Christ, this man.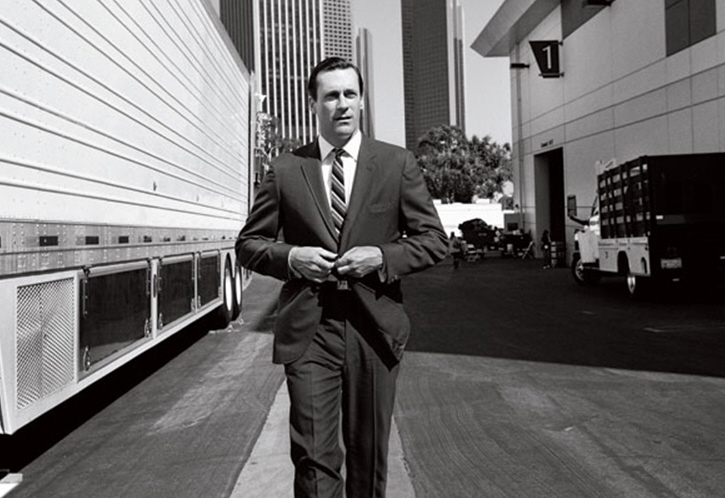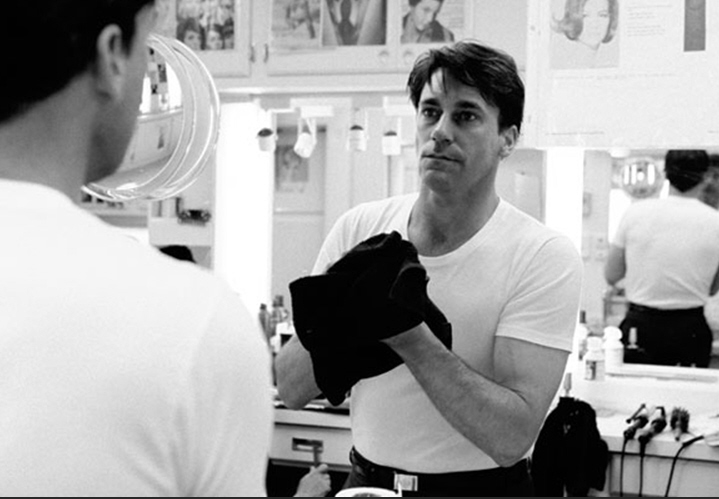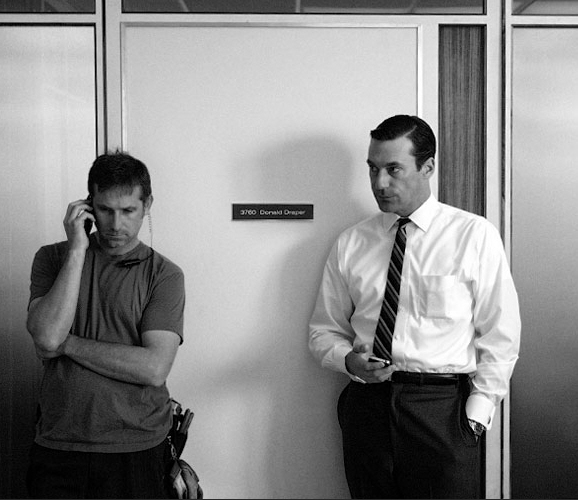 Slattery!!!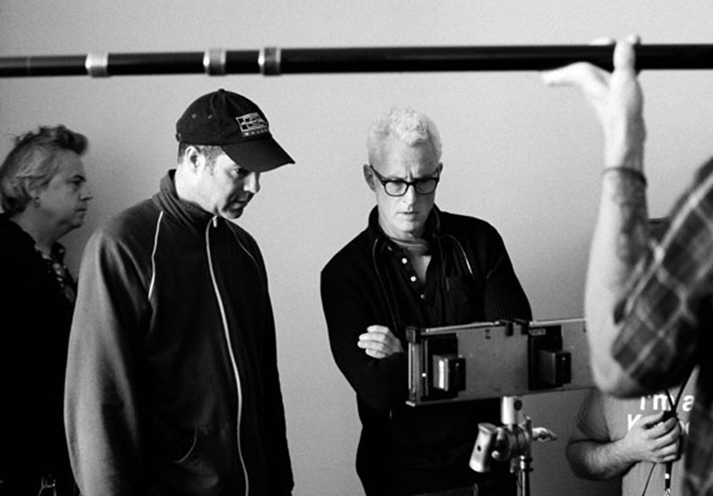 Photos courtesy of Rolling Stone's online pictorial.