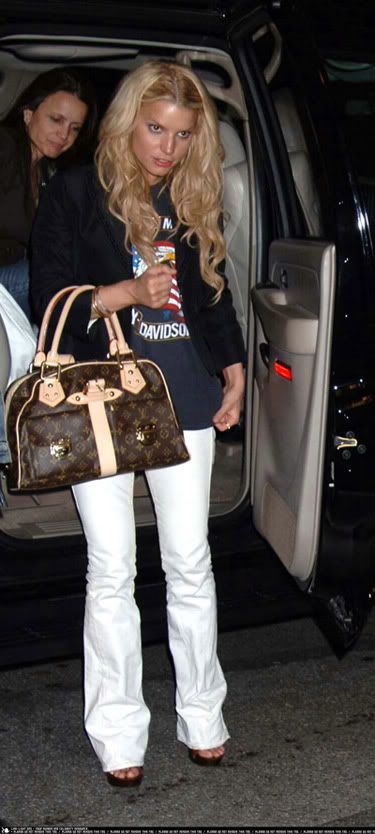 We weren't holding our breath, but we were kind of hoping Nick and Jessica would get back together. Jessica wore her wedding ring around her neck for a while, and Nick told Rolling Stone that he still loved his wife of two years, but ultimately Jessica's immaturity and Nick's wild oats won out and now the two are officially divorced. The divorce was made final on June 30. No word yet as to the settlement amount. Jessica's dad tried to low-ball Nick into accepting a $1.5 million settlement, while Nick is said to have asked for a more realistic $8 million that he lowered to $5 million.
Nick is dating MTV VJ Vanessa Minnillo while Jessica may be with her co-star in the upcoming film "Employee of the Month," comedian Dane Cook. Cook was involved with someone else at the time of filming, but is now single and said to be getting cosy with Jessica.
This is sad news for Nick and Jessica fans, and should serve as a warning to all women who try to hold out before marriage and then get married young because they can't wait.
Here is Jessica in NY on 6/28. She's wearing the deadly long jeans/platform sandals combo that caused Britney's near baby-drop. Nick Lachey is shown performing a private concert for Q-100 listeners on 6/29.